Mental Illness Help: Unbridgeable Time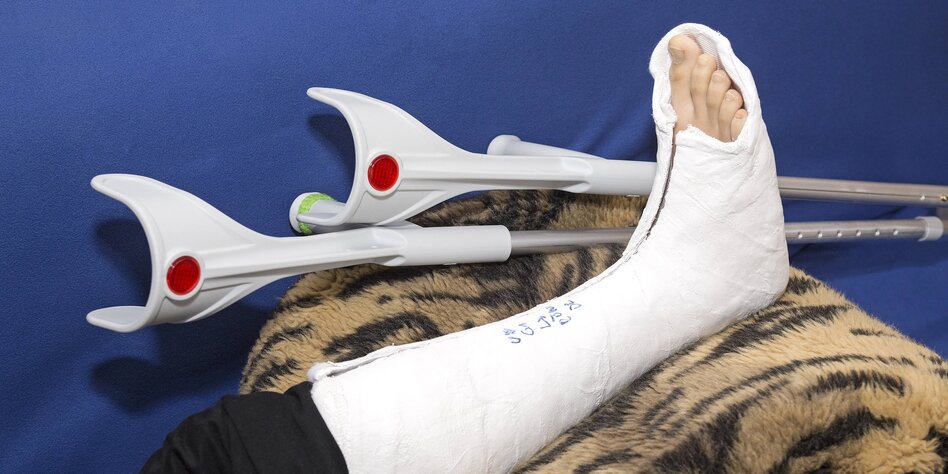 If you need a therapy place, you have to wait a long time. Improvement is announced in the coalition agreement. So far, however, it remains only a promise.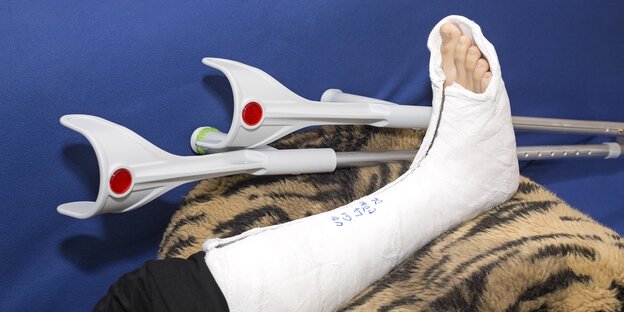 Getting mental illnesses out of the taboo zone: a goal that the traffic lights wrote in their coalition agreement. While the government has been rather quiet on this issue since then, more and more public figures are speaking out about their illnesses. Comedian Alexander Bojcan – known as Kurt Krömer – and actress Nora Tschirner are examples of many people. And even if it would be desirable to no longer have to call this step courageous in 2022, it is exactly that: courageous.
The stigmatization of mental illness is still a big problem. "Now I don't care if anyone breaks their mouths about it. Does anyone interpret that as a weakness? writes Mattheus Berg in a thread on Twitter. The 21-year-old took his birthday as an opportunity on Monday to share his depression with more than 10,000 followers. Berg is a social media employee for the SPD in the Bundestag.
SPD colleague and Health Minister Karl Lauterbach thanked him on the same evening on Twitter for Bergs courage and took the opportunity to make it clear how good the health care for mentally ill people is in Germany: "There are very good treatments and for most of them a very good, achievable quality of life."
There is no question that there are very good therapists and that therapy can improve the quality of life. Yet without access to it, it is of precious little help. It seems as if the Minister of Health forgot in his statement why the federal government spoke out in the coalition agreement for a reform of psychotherapeutic needs planning and an improvement in outpatient care: because things are not going well for them.
Long waiting times for therapy places
According to the Ministry of Health, almost one in three people will suffer from a "mental illness requiring treatment" at some point in their lives. In the first corona year of 2020, they were the most common cause of inpatient hospital treatment for young people between the ages of 15 and 24. The pandemic has caused the number of diseases to increase significantly. And yet the waiting times for a therapy place are long. The Federal Chamber of Psychotherapists looked at a total of 300,000 insured persons' data in 2019: around 40 percent of the patients had to wait at least three to nine months for treatment to begin.
Those who are ill usually do not lack courage, but rather lack of confidence
The waiting times for therapy places are not only long and unmanageable, but also unbridgeable. In acute cases, urgent help is needed. The comparison with the broken leg will remain one of the best: If something is broken, it must be treated immediately. Whether bones or psyche. Berg himself also responded to Lauterbach's tweet: "What I would also be grateful for would be appropriate therapeutic care for patients with statutory health insurance." The bureaucratic inhibitions and the long wait to get help feel paralyzing."
It should be the task of politics to tackle this powerlessness. Last year Jens Spahn showed how this is not possible. The Minister of Health at the time wanted introduce a kind of grid therapy, to tie a diagnosis to a certain number of treatment hours in advance. The proposal, which would have increased bureaucracy, failed to gain acceptance. Grid therapy would have prevented therapists from making individual decisions about the length of treatment.
This review shows that the traffic light project recognizes the problems – unlike Spahn's proposal. Now it's a matter of quick implementation. However, this has apparently neither started nor is it foreseeable: At the request of the taz, the Federal Ministry of Health could not name a specific timetable for the planned improvements. Being open about your mental illness is courageous. But those who are ill usually do not lack courage, but confidence. And for this confidence, rapid treatment options are needed.