Measures against teacher shortages: Bring on the teachers! But how?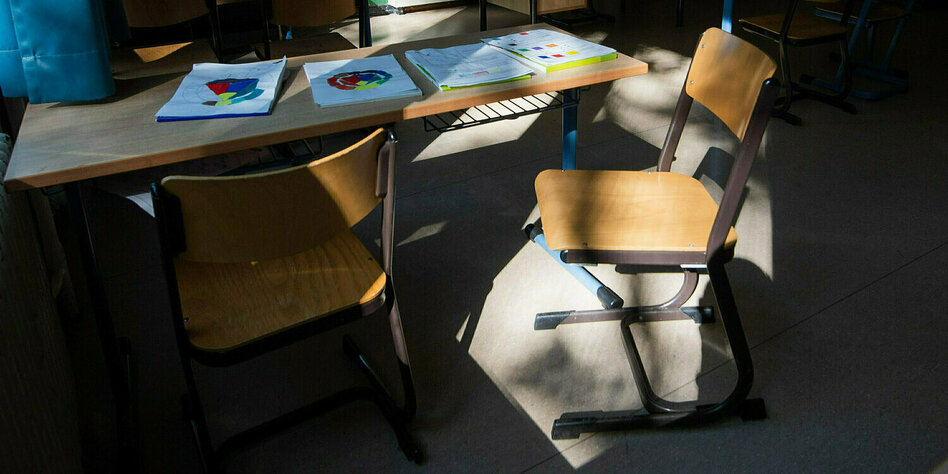 The federal states are taking different approaches to combating the shortage of teachers. But what ideas are there, apart from more and more career changers?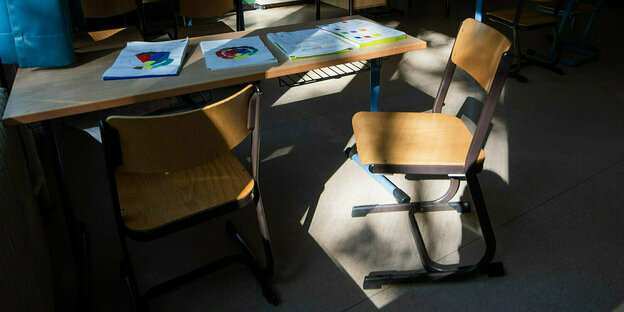 BERLIN taz | Even the facts are disputed. On Monday, the Education and Training Association (VBE) presented a representative survey on the shortage of teachers: On average, 1.6 positions remained vacant at the beginning of the school year in every German school. Extrapolated to more than 50,000 vacancies. The ministries, on the other hand, count around 12,000 vacancies, Bavaria's Minister of Education Michael Piazolo (free voters) called the VBE figures "fake". Teachers' associations, in turn, accuse the Conference of Ministers of Education (KMK) of whitewashing.
But the need for action is undisputed. Retirement waves (one in three teachers is over 50), increasing student numbers (by a million by 2035) and declining interest in teacher training (recently 14 percent fewer enrollments) are exacerbating the situation.
Depending on the study, between 31,000 and 155,000 teachers will be missing by 2030. The Berlin KMK chairwoman Astrid-Sabine Busse (SPD) assumes that the shortage of staff will continue for another ten years. Education researchers predict 20 years.
The countries are a long way from a common strategy. Bavaria wants to poach thousands of teachers. Brandenburg also has civil servant status with the bachelor's degree. Baden-Württemberg is thinking about larger classes. But what other alternatives are there – and what do they bring?
More students
Universities currently make up 18 percent nationwide fewer teachers than needed. Admittedly, the number of study places has grown significantly recently: Schleswig-Holstein, for example, has doubled its capacity and Saxony has almost tripled it.
But the number of graduate teachers is steadily declining. In particular, individual school types and subjects are becoming less attractive. At community schools in Schleswig-Holstein, for example, there is likely to be a shortage of 765 math teachers by 2032. So more young people must want to become teachers again. But how?
Baden-Württemberg is introducing a voluntary pedagogical year to get a taste of things, while Bavaria will completely dispense with admission restrictions from the 2023/34 winter semester. Schleswig-Holstein, Thuringia and Saxony-Anhalt are testing dual study programs that will bring students to school earlier and are intended to reduce the high dropout rates.
It would also make sense to open up the sometimes very rigid subject combinations, which often cannot be reconciled with the desired course of study. But all these measures alone will hardly be enough. Ministries must also increase the attractiveness of the teaching profession.
More money
Something is happening, at least in terms of financial recognition. Thuringia, Saxony and Berlin have reintroduced civil servants. North Rhine-Westphalia, Lower Saxony, Bavaria, Hesse and Saxony-Anhalt are gradually increasing the remuneration at primary schools and in some other types of schools to salary group A13 – a long-standing demand of the education trade union GEW.
Nationwide, only Rhineland-Palatinate, Baden-Württemberg and Saarland see no reason to adjust the pay gap to high school. They too will act if too many primary school teachers leave.
The ministries are also increasingly providing financial incentives to lure staff to underserved regions. Brandenburg and Saxony-Anhalt, for example, pay students 600 euros a month if they start at a "country school" after their studies, Saxony even adds 1,000 euros a month for trainee teachers. Some countries offer their teachers allowances if they move to a region of need or if they teach a shortage subject.
However, teachers' associations consider these incentives to be problematic if the colleagues who are already at the school do not receive bonuses. If you want to keep teachers in school for as long as possible, you should also show your appreciation here.
More relief
According to the German school barometer, 92 percent of teachers experience their colleagues under heavy or very heavy stress. The GEW warns not to deny teachers the urgently needed relief by referring to the lack of staff.
In fact, the education ministers promise to relieve their educators of administrative tasks. At the moment, many countries are creating positions for administrative or assistant staff and are recruiting retirees, students or foreign teachers.
So far, such programs are often just a drop in the ocean. Brandenburg, for example, will create 200 such jobs in almost 900 schools for the new school year.
The ministries are currently less willing to provide other relief, for example with working hours and the hourly table. An exception is Mecklenburg-Western Pomerania. In February, Education Minister Simone Oldenburg (Left Party) announced that hours would be reduced from an earlier age.
more work
Almost half of the 700,000 teachers in Germany work part-time. The Standing Scientific Commission (SWK) sees the greatest potential here, to ensure schooling even if there is a persistent shortage of skilled workers.
So far, only Saxony and North Rhine-Westphalia have announced that they want to examine more closely from the summer on in which cases part-time work is granted. Brandenburg's Education Minister Britta Ernst (SPD) still wants to conduct collective bargaining. Other countries are even touching the sabbatical year to generate more teaching hours.
One can observe in Saxony-Anhalt how unpopular the prescribed overtime is. Teachers there should teach one hour more from April. The extra hour is credited to a working time account, but there is still great outrage at the schools.
"The price of just pushing through these kinds of measures is a drastic reduction in motivation," warns education researcher Mark Rackles. That is probably why most countries continue to rely on voluntary overtime.
More self-study time
This proposal – also from the SWK – is delicate. We know from the school closures caused by the pandemic that self-learning actually only works for older high school students.
The shortage of staff, on the other hand, mainly affects elementary, secondary and special schools. In terms of educational policy, it would be fair to send the teachers who become free on self-study days to schools where teaching without a teacher is hardly possible. Whether that would be practicable is questionable.
But the basic idea is popular. Saxony is already testing hybrid teaching in the upper grades and sees potential for "cross-school advanced courses in rural areas". Saxony-Anhalt is testing the four-day week at project schools. Lessons on day five are compulsory, but can be arranged "variably".
Magdeburg will decide in the summer whether the model will be available nationwide. The idea of ​​relieving schools with extracurricular activities is widespread. One problem with this is that there is a strong urban-rural divide with such offers.
More integration
If you want to work as a foreigner in Germany, you have to overcome high bureaucratic hurdles. This also applies to school work. According to a GEW study, only 20 percent of applications are fully recognized on average. The schools lost around 900 teachers a year.
Education researchers have long recommended deferring language requirements and also accepting teachers with only one school subject. So far only a few states have done this. Teachers with a migration background are greatly underrepresented in German schools. Many ministries now want to bring foreign teachers to the schools as quickly as possible.