Mayor election on the Baltic Sea: A left for Rostock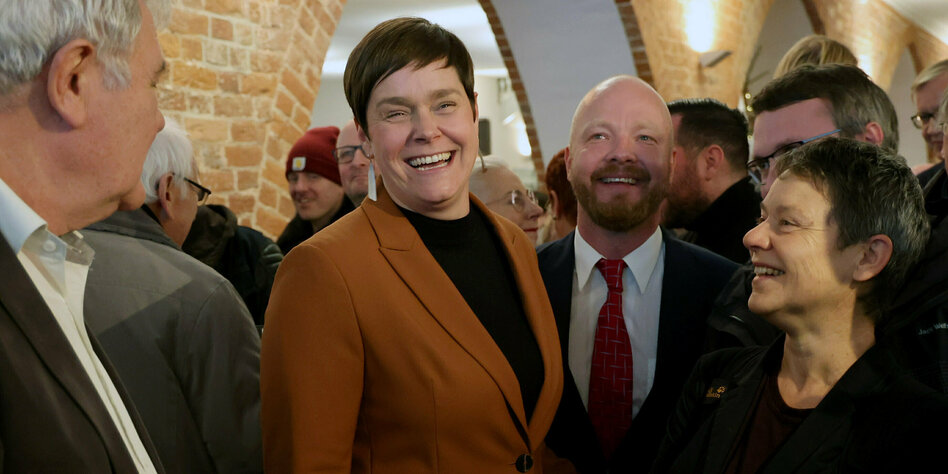 Eva-Maria Kröger from the left has won the mayoral election in Rostock. This makes her the first woman to be elected to City Hall.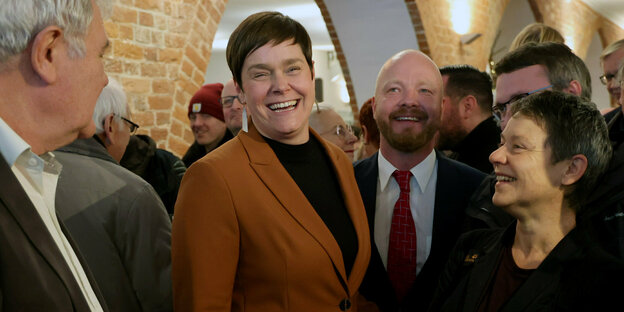 BERLIN taz | It is a historic election: Eva-Maria Kröger is the first elected mayor in the history of Rostock. In the runoff election on Sunday, the left candidate defeated him with almost 58 percent independent Michael Ebert through. This means that she will be in the Hanseatic city's town hall for the next seven years.
"I'm proud to be the first woman in my hometown, very proud," said Kröger the Ostseezeitung. She now wants to move into the town hall with a toothbrush, lock herself in and get started right away. Two major issues during her tenure: a new popular theater and affordable housing.
Kröger, born in Rostock in 1982, is a member of the Mecklenburg-Western Pomeranian state parliament for the Left Party, but is also the leader of the Left Party parliamentary group in Rostock. Your party is the strongest force in City Hall.
Kröger describes himself as a "plate child" and was considered a candidate for prefabricated buildings, where she actually found a lot of approval. Only once, in 2004, did the political scientist leave Rostock to continue her studies in Tübingen.
Predecessor Madsen became Minister in Kiel
The background to the mayoral election was the departure of Kröger's predecessor, Claus Ruhe Madsen. The non-party Dane, who was supported by the CDU and FDP, was the first foreigner to be elected mayor of a major German city in 2019. However, when Schleswig-Holstein's Prime Minister Daniel Günther offered Madsen this summer to become Economics Minister in his cabinet, the entrepreneur left Rostock.
Now the port city made a new choice. This time Kröger prevailed against a total of 17 candidates – in the end against Ebert, who is now back on his Office as director of the state riot police can concentrate.