Maxi skirt trends 2023: These skirts should not be missing in winter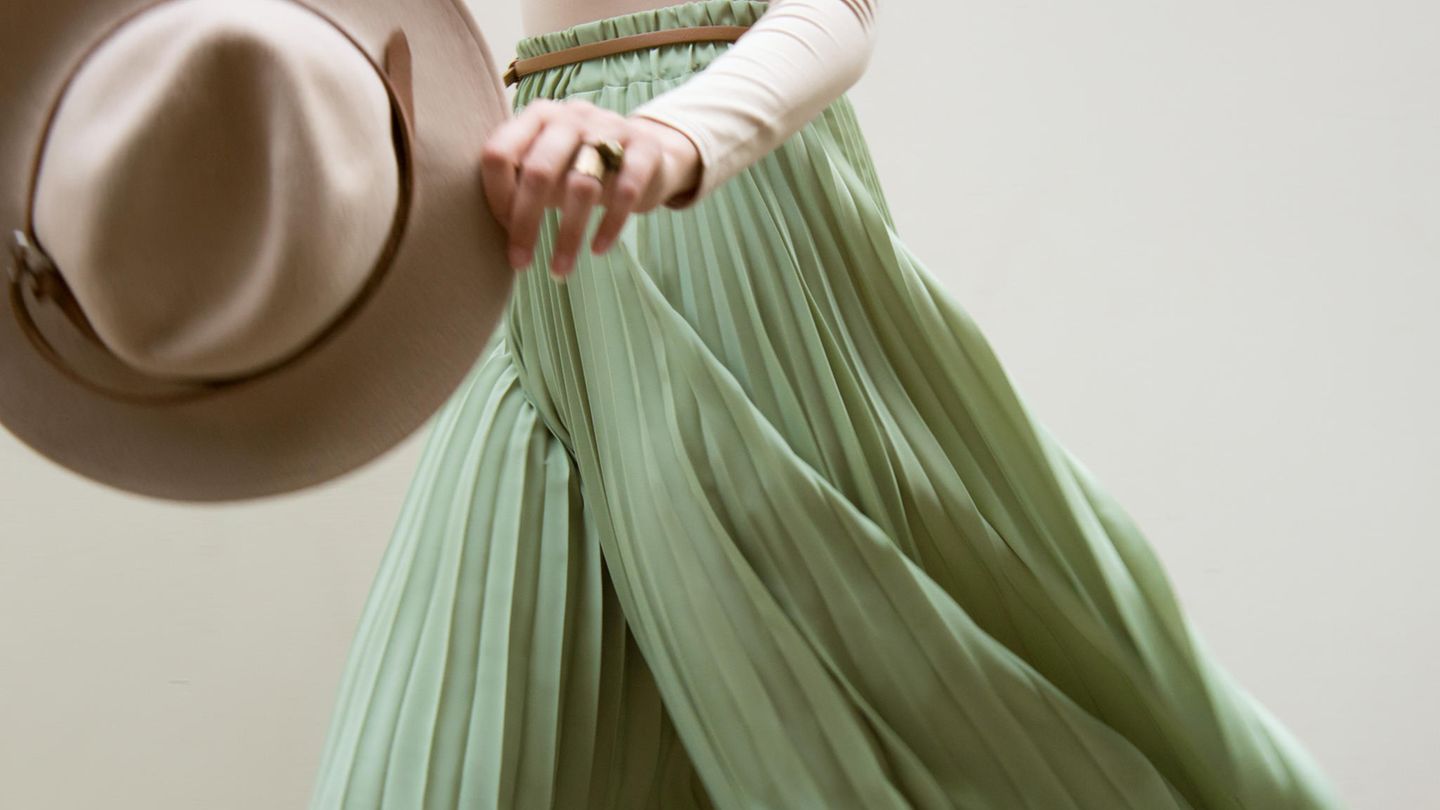 inspiration
More is more: five maxi skirt trends for winter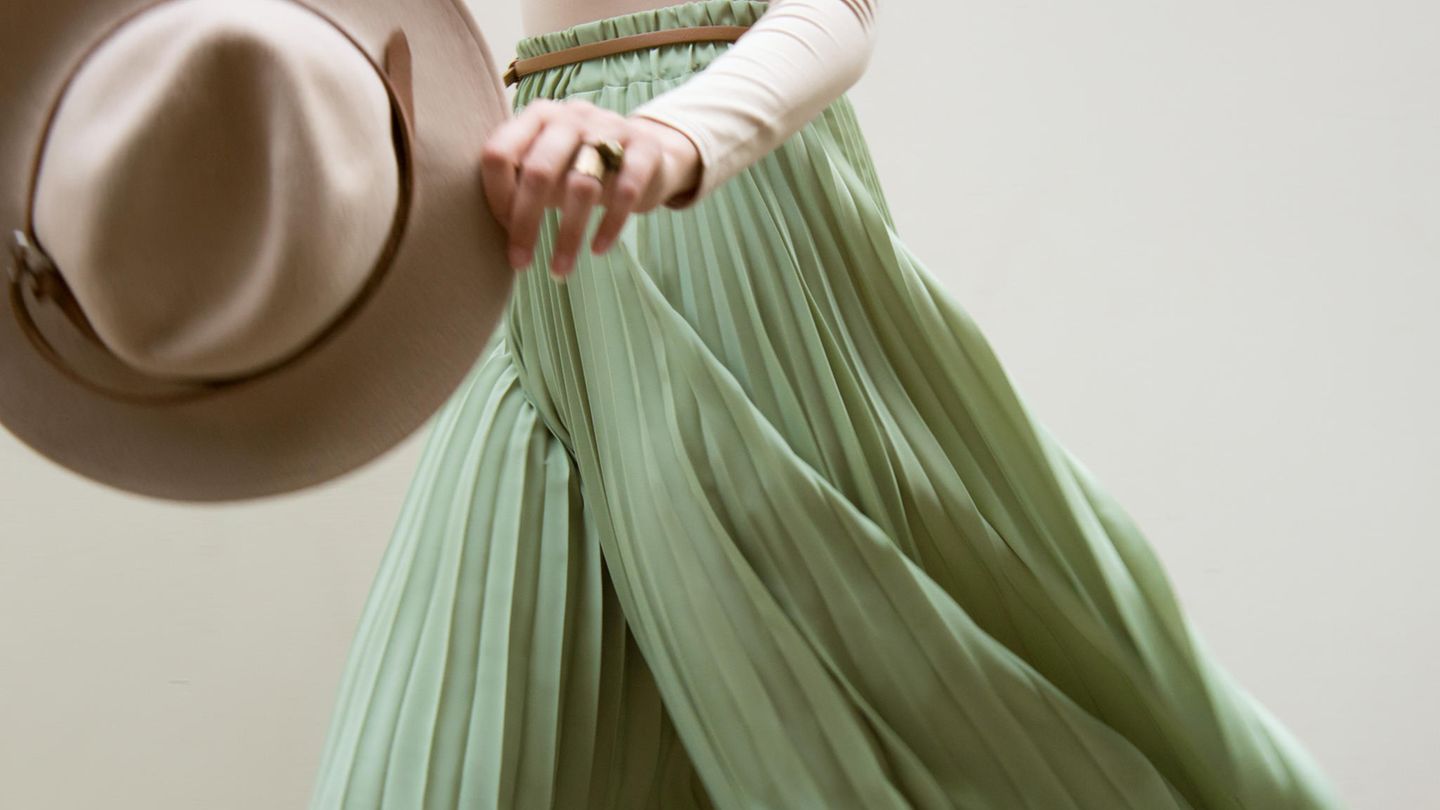 A wardrobe without skirts? Hard to imagine, because the fashionable all-rounder looks good all year round. Whether in summer with shorter cuts or in winter with maxi length. Why long skirts not only keep you comfortably warm, but are also particularly stylish.
There are items of clothing that you cannot do without. The skirt is one of those. The basic looks good in every wardrobe and in every season. In the course of time, the skirt has seen everything, every color, every pattern and every material. The classic has been reinterpreted, shortened, lengthened or provided with unusual details. Boredom did not and will not arise with this textile classic. Why maxi skirts cut a fine figure in winter 2023? Here are five trends to inspire beautiful fall outfits.
Rich in folds: pleated skirts are trendy

Pleats are desired in this maxi skirt trend. Pleated skirts have a beautiful structure thanks to the gathering. This provides an optical eye-catcher. Pleated skirts in maxi length suitable for both summer and winter. During the cooler season, muted colors such as dark green or blue tones are ideal. You can combine maxi skirts with warm tights and nice boots. These can have a high shaft, so that skirt and boot merge into one another. Try a chunky knit jumper at the top, this creates a great contrast to the pleated skirt. Leather jacket over it and done.
Playful design: trendy maxi skirt with floral print

Nature may change in winter, flowering plants are rarely seen. For this, a stylish Floral print maxi skirt Spring feelings for everyday life. The pattern is not only pleasantly playful, but also creates a beautiful optical structure. Uni-colored tops are particularly suitable for combinations. This gives the pattern room to work. This could be a fine knit sweater or a warmer cotton blouse.
Contrasting programme: trending maxi skirt in white

In winter, muted colors are often used, as they go so well with the color world of autumnal nature. Contrast program promises a white maxi skirt. This textile wants to attract attention and is a visual eye-catcher. If you dare, go for an all-white look. Either a white blouse or a white knit sweater can be combined with the skirt. But the maxi skirt can also stand on its own. It is the focus if you choose muted colors in light brown or beige tones. Matching: light boots in cream tones.
Retro charm: maxi-length denim skirt is trendy

Jeans are like skirts: a real fashion classic. That's why you can use this tiered denim skirt you can't go wrong in a maxi length. The high waistband of the skirt calls for cropped tops such as short cardigans or leather jackets. Winter knee boots fit underneath.
Desired structure: corduroy maxi skirts are trendy

Cord not only looks great, it also feels good. The soft material is characterized by a velvety look and beautiful structure. That's why he can corduroy skirt in maxi length among the winter trends of 2023. Earthy tones like brown and beige go well with the material. This goes well with a blouse or a knitted sweater.
Tip: With coupons for fashion and clothing, like one Voucher from Bodenyou can save money when shopping at many different shops.
You might also be interested in:

This article contains so-called affiliate links. Further information are available here.
St