Mass Deportations to Niger: Carted into the Desert and Abandoned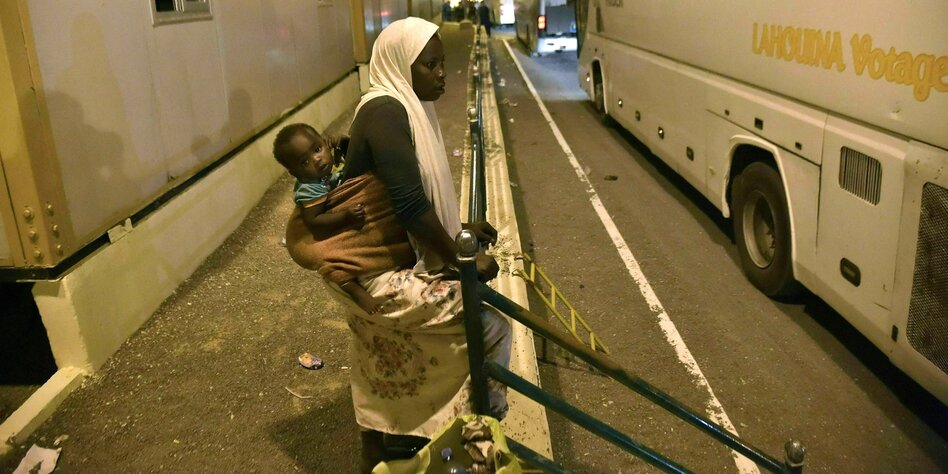 Algeria deports tens of thousands of people every year – in violation of international law. This year 10,000 people have already been abandoned in the desert.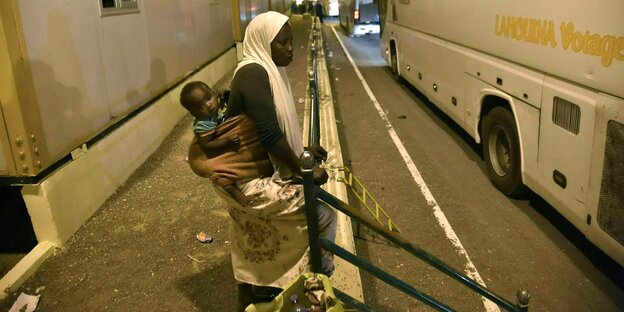 TUNIS taz | The numbers are unmatched, the conditions in northern Niger near the Algerian border more violent than ever. Between January and the end of March 2023, Algerian authorities dumped more than 10,200 refugees and migrants in the desert on the Niger border as part of collective deportations, reports the activist network Alarms Phone Sahara (APS).
The human rights organization Doctors Without Borders (MSF) has also raised the alarm and called on the West African economic community Ecowas to immediately provide urgently needed protection for the people stranded in the small town of Assamaka in northern Niger, who live there under extremely precarious conditions. The situation in the city of only around 1,500 residents is unprecedented, MSF said in a statement.
An emergency shelter designed for 1,100 people by the United Nations-affiliated border regime service provider IOM (International Organization for Migration) in Assamaka is completely overcrowded, and the organization has not been taking in any new arrivals for months.
A health center run by MSF is also overcrowded. Hundreds of people had erected temporary tents in and around the center and would sometimes stay at the shady rubbish site to protect themselves from temperatures of up to 48 degrees. There is not enough food and water for that number of people, MSF said.
The walk begins at "Point Zero".
For years, Algerian authorities have been arbitrarily arresting hundreds of refugees and migrants in northern Algeria almost every week, in flagrant violation of international refugee and human rights conventions. The people are then transferred in bus convoys to Tamanrasset, around 2,000 kilometers south of Algiers.
On the basis of a readmission agreement signed between Niger and Algeria in 2014, these are then crammed onto trucks and mostly released at the so-called "Point Zero" in the middle of the Sahara. From this site, which is still on Algerian territory, deportees are forced to walk about 15 kilometers to Assamaka, where MSF, APS or IOM provide emergency aid.
In 2021, MSF registered a total of 27,208 deportations from Algeria, and in 2022 there were even 36,083, according to the head of the MSF office in Niger, Jamal Mrrouch, to the taz. The readmission deal of 2014 actually only allows the expulsion of Nigerien citizens, but Algeria consistently ignores this provision and also deports people from Arab, West and Central African states or Pakistan and Bangladesh to Niger.
New dimension of racism
Algeria, meanwhile, appears not only to be increasing the number of deportations, but also to have tightened deportation practices. Around 80 percent of all recently deported people reported to MSF that their money and passport had been taken from them by Algerian officials, Mrrouch told the taz.
"For years, the Algerian authorities have been systematically confiscating the smartphones of those deported to Niger to prevent them from taking and publishing photos. Money and valuables are also taken from them, but we have only been able to confirm a few cases in the past in which deportees had their ID cards taken away," explains Mokhtar Dan Yaye from APS to the taz.
However, the recently apparently systematic removal of identity documents by Algerian authorities is delaying administrative procedures and returns, as it complicates the verification of the origin of deportees.
Some of those recently deported to Niger, meanwhile, have only recently returned for fear of a Wave of racist and violent attacks on black people from neighboring Tunisia fled to Algeria, where they were arrested by Algerian security forces and immediately deported to Niger, explains Mrrouch.
Tunisia's President In February, Kais Saied agitated against migrants with a statement dripping with racist conspiracy rhetoric and thus started a nationwide orgy of violence against blacks. While migrants and refugees in North Africa have long been exposed to racism, violence and exploitation, recent developments in Tunisia and Algeria have added a new dimension.