Mass amnesty in Myanmar: around 6,000 released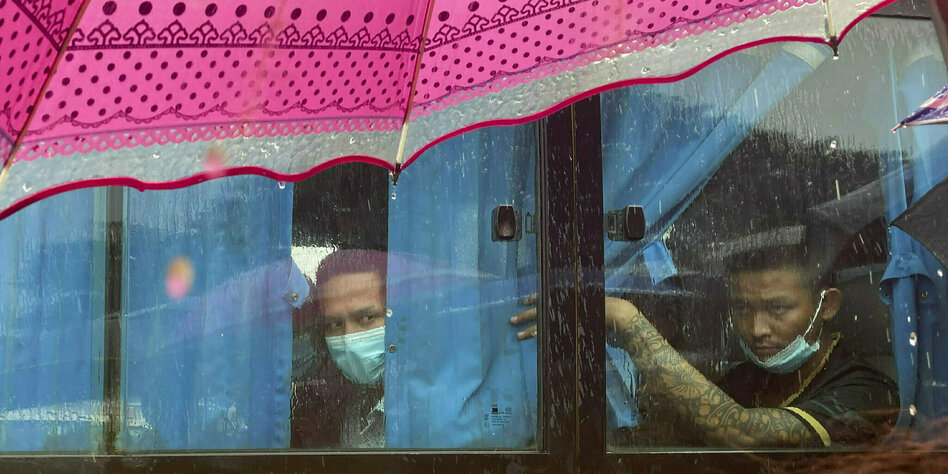 The junta has released human rights activists, politicians and other detainees from prison. They had previously been sentenced to long periods of imprisonment.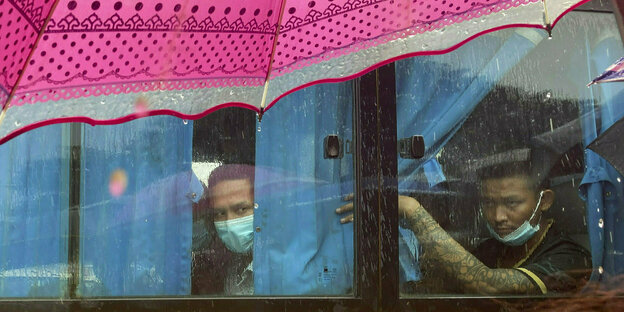 NAYPYIDAW dpa | As part of a mass amnesty in Crisis country Myanmar the military junta released several prominent foreigners from prison. They had been sentenced to long prison terms by courts controlled by the generals. Human rights activists, politicians and the families campaigned tirelessly for their release. On Thursday afternoon (local time) they were released with around 5,700 other prisoners. The reason for the amnesty was the national holiday in former Burma.
The United Nations Human Rights Office welcomed the release, but drew attention to the thousands of other detainees in a tweet.
Junta spokesman Zaw Min Tun announced in the morning that, among others, the Australian economics professor Sean Turnell, the former British ambassador to the country, Vicky Bowman, her husband Htein Lin and the Japanese journalist Toru Kubota would be released. Turnell and Bowman were initially flown to Bangkok, a source close to those released told the German Press Agency. Kubota is expected back in Japan on Friday, a government spokesman said in Tokyo.
Turnell is the former adviser to the ousted Prime Minister Aung San Suu Kyi. He was arrested shortly after the military coup in February 2021 and was on trial for alleged violations of an official secrets law. At the end of September he was sentenced to three years in prison. The Australian government has repeatedly called for his release. Professor colleagues have also been committed to him for months.
Junta takes action against any resistance
Vicky Bowman was sentenced to a year in prison for alleged immigration violations in early September. Her Myanmar husband, the artist Htein Lin, was accused of aiding and also sentenced to one year in prison. He is said to remain in Myanmar after his release. The filmmaker Kubota was sentenced in October to ten years in prison, among other things, for hate speech. He was arrested in July while filming a protest in Yangon (formerly Rangoon).
Since the coup and the removal of de facto Prime Minister Aung San Suu Kyi from power rules the junta with an iron fist. The military cracks down on any resistance. Arbitrary arrests are frequent. Suu Kyi is in solitary confinement and in a prison has to answer in court because of ever new allegations. Human rights activists speak of show trials.