Markus Lanz: Sahra Wagenknecht relies on polemics instead of opposition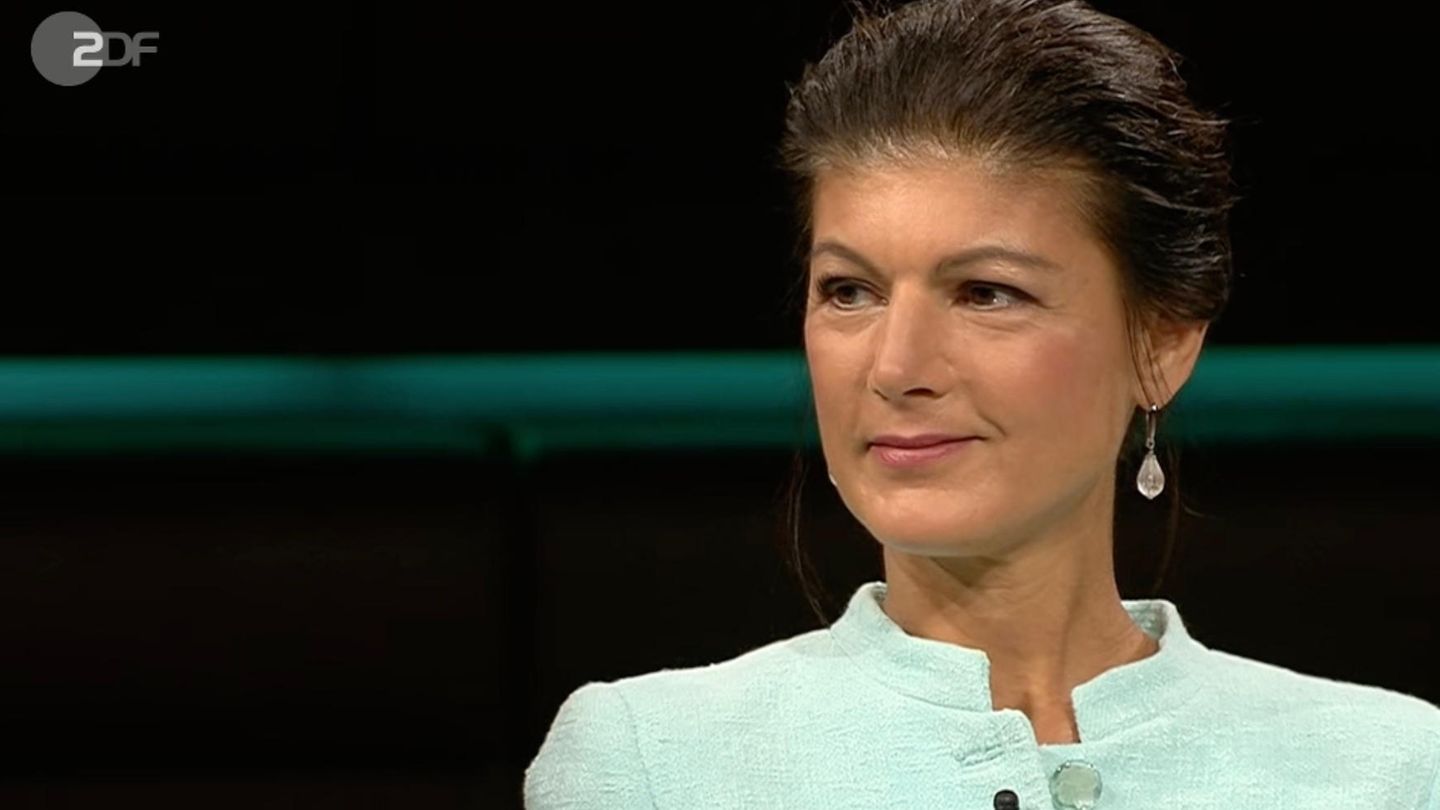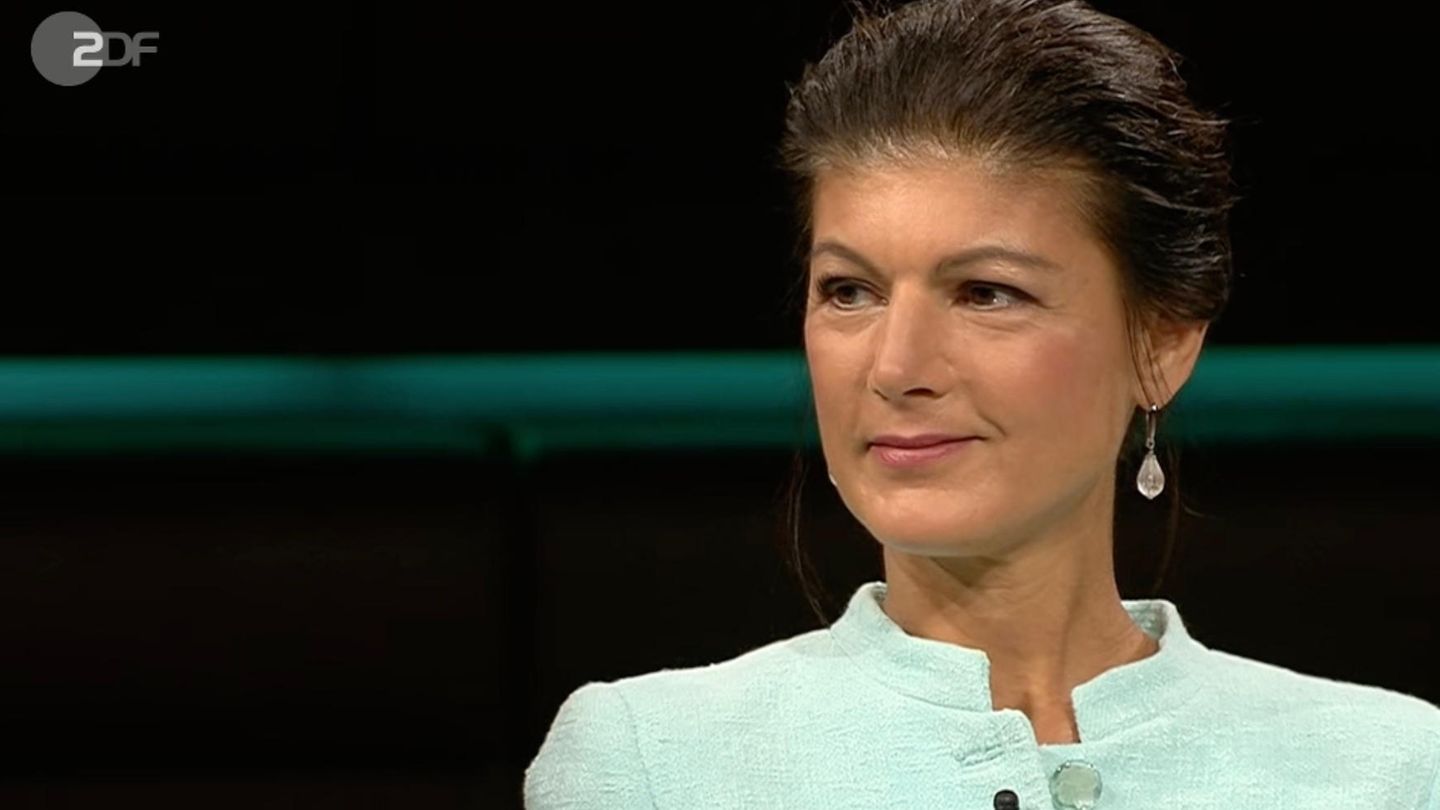 With "Markus Lanz" Sahra Wagenknecht was sharply attacked by guests and moderator. However, she did not change course because of her criticism of the federal government and the sanctions against Russia.
By Andrea Zschocher
The fact that Germany is waging an "economic war" against Russia and that the traffic light coalition is the stupidest government, these accusations made by Sahra Wagenknecht in her Bundestag speech on September 8, she also reiterated Markus Lanz anew. She found that she would do good opposition work and that "it couldn't be left to the AfD". The journalist Kerstin Münstermann also confirmed that her statements about the omissions and the unclear, hesitant course of the federal government are correct. But the very deliberate choice of words in relation to Russia and the government would ensure an unacceptable perpetrator-victim reversal.
Guests at "Markus Lanz" were:
Sahra Wagenknecht (The Left), politician
Kerstin Münstermann, journalist at the "Rheinische Post"
Leonid Volkov, Russian opposition figure and advisor to jailed Kremlin critic Navalny
"Of course" she was still a member of the party, she said wagon boy when asked, the application for her exclusion had been withdrawn. Instead, many party members signaled their approval of your speech, as did voters. And the politician also repeated the key statements from September 8 with Markus Lanz. According to Wagenknecht, she cannot understand that we "have problems in Germany with rational discussions". On the one hand, it was "absurd" that she was portrayed as a spokeswoman for Putin, and on the other hand, the sentence about "the stupidest government in Europe" was repeatedly taken out of context. Markus Lanz therefore played a longer sequence of the speech, but the facts remained as they were.
Sahra Wagenknecht, who understands Russia

Leonid Volkov also accused Wagenknecht of understanding Putin. The politician had stated several times in the talk that she would stand up for the desperate people in Germany who would no longer know how to proceed due to the increased prices and for the many small and medium-sized companies that could file for bankruptcy if the government did not have any viable concepts in the future.
She explicitly does not speak for it Russia, would find the accusation to be a Russian understander, but "not insulting". Volkov showed how much Wagenknecht is acting in the interests of Vladimir Putin, because she is urging Ukraine to make "realistic" demands and to back down in the interests of ending the war. The Russian opposition, Kerstin Münstermann and Markus Lanz agreed that this was not the case.
concessions from the Russian side

Sahra Wagenknecht stayed on course and emphasized that you cannot end a war "with morality". "Even the perpetrator has to offer something," she said, but above all "concessions" are needed from the Ukrainian side. According to the left-wing politician, one could freeze the conflict, that national borders shift a little here and there, that's a normal process in wartime. It was primarily about ending the war and somehow, of course, also about the Germans, who, in their opinion, would suffer much more from the effects of the sanctions than they did Putin and Russia.
Leonid Volkov tried to refute this several times, stating that the measures would certainly weaken the Russian economy, but Wagenknecht pushed ahead.
Will the sanctions ruin the German economy?

"We're not helping Ukraine by ruining our economy," she warned, fueling the fears of many Germans. According to Wagenknecht, the sanctions from Germany mean an "economic war" with Russia, and she continued to adhere to this framing throughout the program. It is of course not a war with weapons, but one that would damage Germany more than Russia and would therefore be fatal for our prosperity.
Markus Lanz tried to get the politician to reconsider her choice of words, but she didn't see it at all: after all, she didn't invent this term, it came from the media. But she obviously likes it so much that she continues to reproduce it instead of looking for new words and paraphrases that are closer to the truth, as she could of course do.
Politicians choose their words with care and the fact that Sahra Wagenknecht kept pushing for this choice of words in the talk with Lanz shows that the focus is on provoking the government and dividing society. After all, most people support the decision to no longer purchase electricity and gas from Russia, knowing that prices will rise.
Wagenknecht accuses Germany of double standards

Even if this point remained extremely controversial, Sahra Wagenknecht is of course right when she points out how many conflicts and wars Germany does not get involved in where no sanctions have been imposed. She called it "shabby," pointing out the "double standards" that the government was showing here. And that's true, there can be no two opinions. Azerbaijan or Bahrain are not model democracies but countries with similarly unpredictable and sometimes criminal and/or warlike actions. Nevertheless, business is done here, because the energy has to come from somewhere.
Further topics:

Arms deliveries to Ukraine: Wagenknecht considers the delivery of heavy weapons to Ukraine to be a "big mistake". A war cannot be won with weapons but with diplomacy. The politician asked why there was no attempt from outside to intervene more and bring Ukraine and Russia to the table. The questions of the others present as to why Ukraine should give up national borders remained completely unanswered.
Alexei Navalny: Leonid Volkov reported that Navalny has been held in a 2x3m punishment cell for a month and indefinitely. Volkov suspects the mobilization in Russia to be the reason for this. He expects a new wave of protests. Nevertheless, the author believes in a change in his country. He is certain that Alexei Navalny will eventually be the President of Russia.
The debate on "Markus Lanz" was heated, and it was often difficult to understand what the talkers wanted to say to each other. Lanz himself repeatedly assured Sahra Wagenknecht how much he valued her, only to then insist again and again that the perpetrator-victim reversal and the accusation of the stupidest government were a mistake. As if these statements would make her suddenly take a new stand on the talk show.
Simple polemics instead of real opposition work

On this evening, however, it became very clear that Sahra Wagenknecht is still keen on catching votes in a rather stupid way. Because it is and remains the easiest way to play with the worries and fears of citizens and try to make up ground here. Everyone is affected by the price increases, even if the talk show guests will probably feel them less clearly than the viewers. However, real opposition work should not be aimed at catching votes quickly, but at persuading people. A lot of what Sahra Wagenknecht had to say that evening definitely has the potential to do so. And yet the left-wing politician opted for the simple, polemical path. That was to be expected, but also disappointing.
tkr