Marcel Marceau: Google honors what is probably the most famous pantomime in the world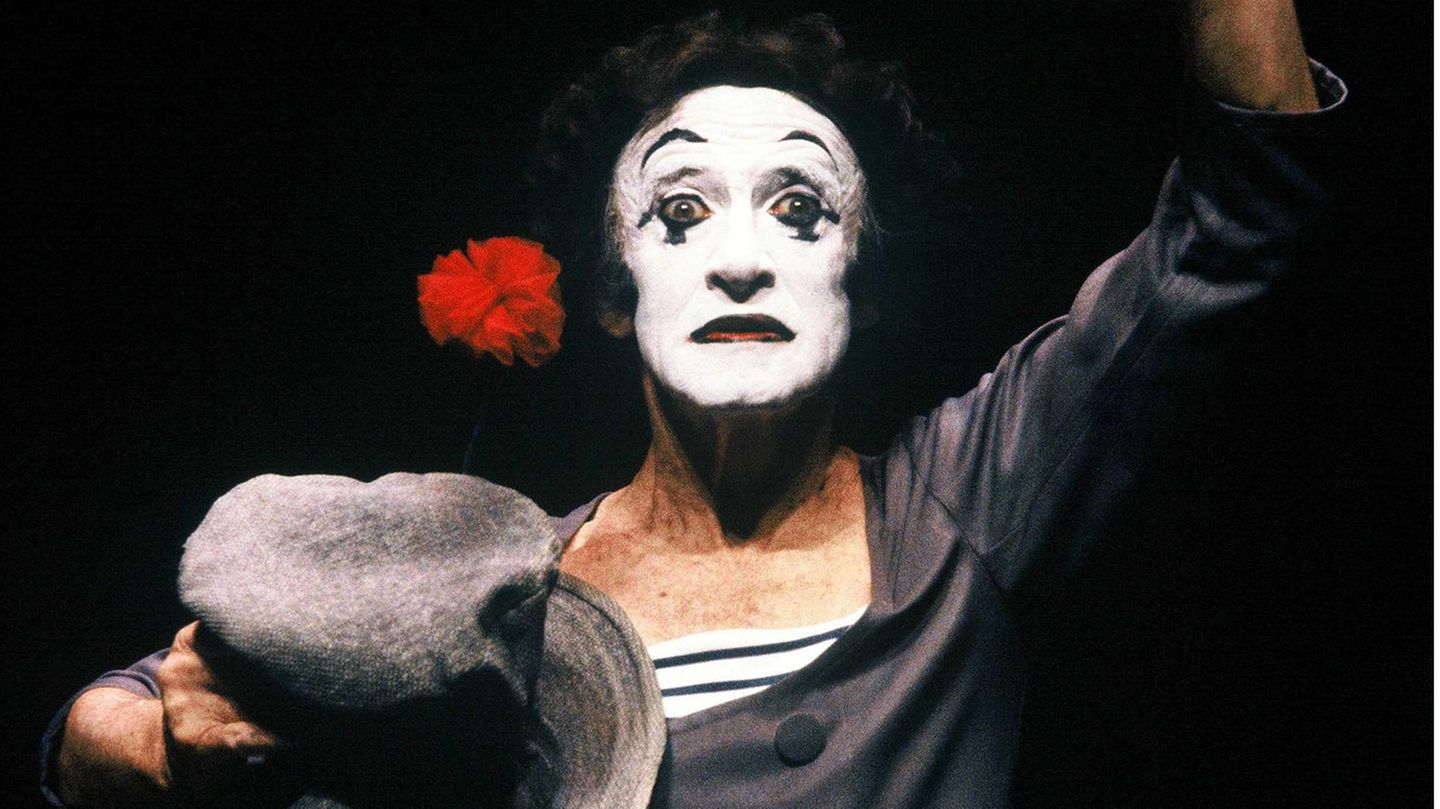 Marcel Marceau aka "Bip"
The famous pantomime where Michael Jackson watched the moonwalk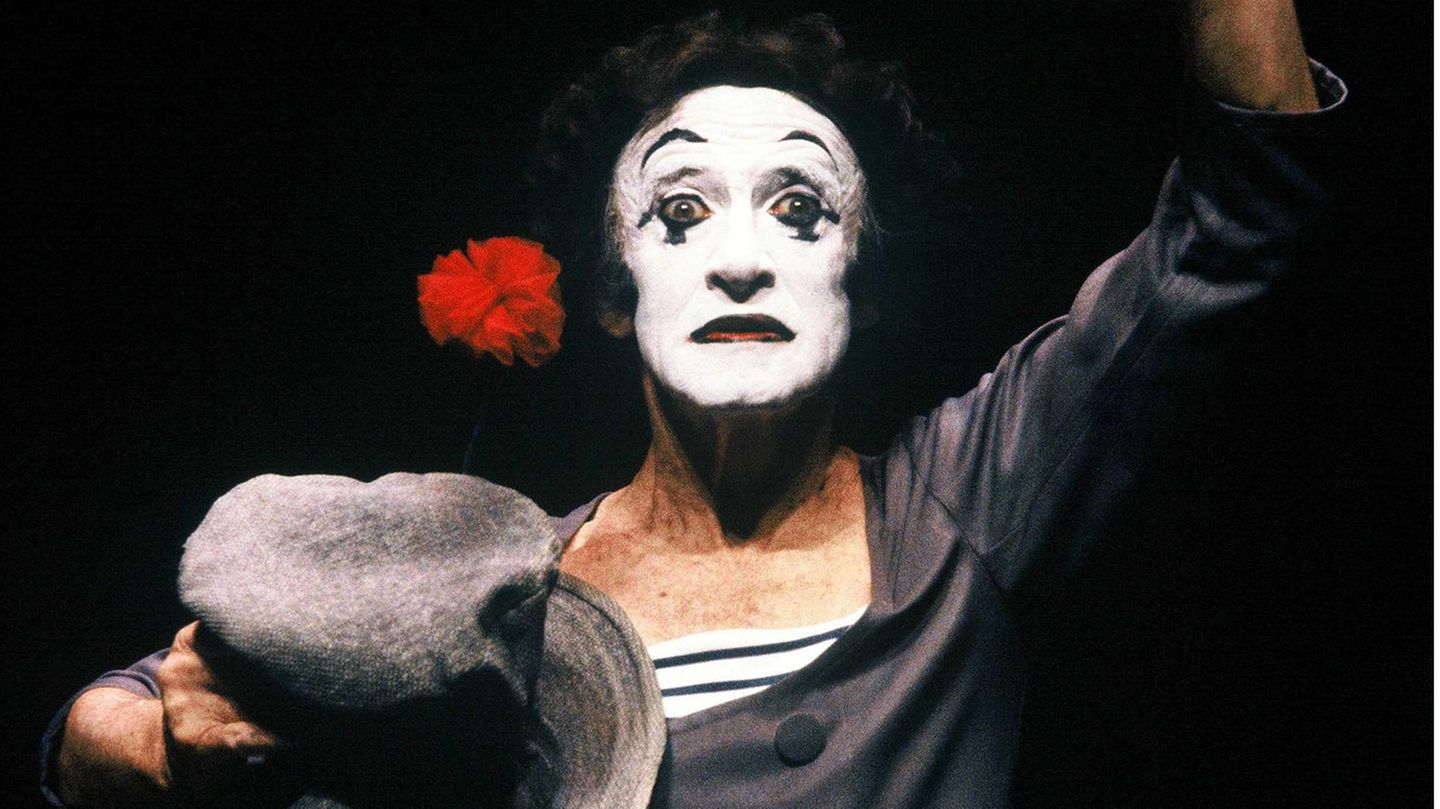 His trademark was the face painted white, the striped shirt and a battered hat with a red flower: the pantomime Marcel Marceau inspired people all over the world as "Bip". Michael Jackson was also a big fan and was inspired by him for his legendary moonwalk. Today the Frenchman would have been 100 years old.
He was "Bip", the sad, ironic clown. With his famous white make-up face, striped shirt and crumpled hat with dangling red flower, Frenchman Marcel Marceau captivated audiences around the world for decades with nothing but gestures and facial expressions.
In 1947, the world-famous pantomime in Paris presented the clown, which he created based on a character by Charles Dickens from his novel "Great Expectations", on stage for the first time. "Bip is a funny, sad guy," he once explained of the character, "and things always happen to him that could happen to anyone. Because he speaks with gestures and body movements, everyone knows what's happening to him and he's popular everywhere – in Scandinavia, GermanyHolland, Belgium, Italy, Austria, wherever he went." After a European tour in the same year, the artist founded the Compagnie de Mimes Marcel Marceau in 1948, which performed pantomimes such as "The Coat" (after Gogol), "Moriana and Galvau" or "The Flute Player" achieved world fame. Marceau also appeared time and again in Germany. His international breakthrough came with a guest performance at the Berlin Festival in 1951.
From Marcel Mangel to Marcel Marceau

Born in Strasbourg and raised in Lille, France, the artist lost his father at an early age, who had been deported to Auschwitz as a hostage by the SS during World War II and shot. The son, who was then still called Marcel Mangel, was able to flee to central France with his family. In the French resistance movement he took the name Marceau. After various jobs, including as a porcelain painter in a ceramics factory, he did his military service in occupied Germany. Inspired by Charlie Chaplin, he first appeared in pantomime in front of his comrades.
He celebrated his artistic breakthrough in 1945 as Harlequin in the film "Die Kinder des Olymp" by Marcel Carne. In 1955 he conquered the United States. A planned two-week tour in the USA turned into six months. In 1965 he appeared in Hollywood with Fred Astaire. Since 1978, Marceau has directed in Paris an international school for mimodrama. It was then that Jacques Chirac, then mayor of Paris, set up a grant for the school, which produced hundreds of artists. In 1993, Marceau assembled a new troupe with the best of his graduates, the "Nouvelle Compagnie de Mimodrame". In the same year he was crowned "immortal" member of the famous Parisian Académie des Beaux-Arts. Japan even named him a "living national treasure".
Marcel Marceau inspired Michael Jackson to moonwalk

About his pantomime he once said in an interview: "Most of the time in my work I think of human situations, not local mannerisms. There is no French way of laughing and no American way of crying. My themes try to capture the basic essences of being human."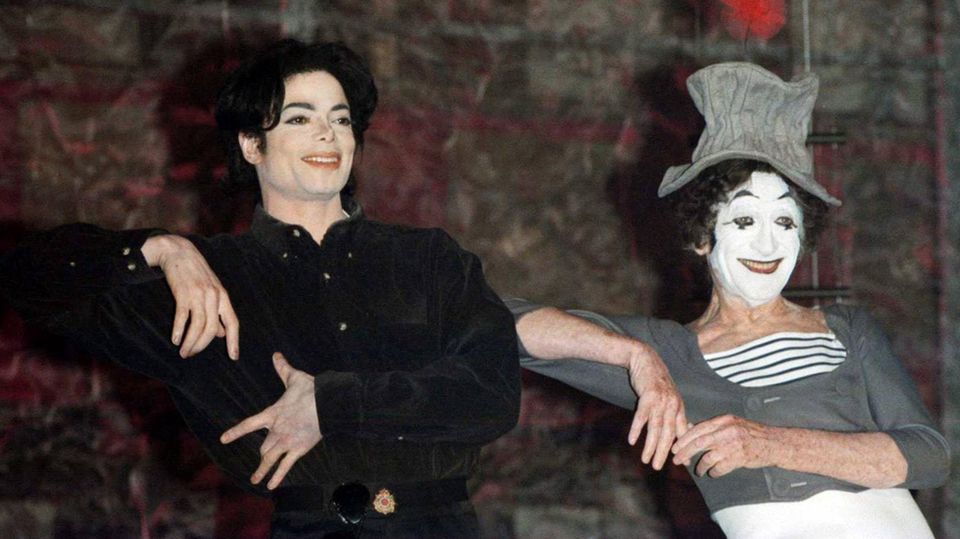 In 1995 he even stood with Michael Jackson on the historic stage of the Beacon Theater on Broadway for concert rehearsals for HBO. The King of Pop was also a huge fan of the Frenchman and was keen to work with him as he was enthralled by his number, which saw Bip pit against an imaginary storm. From the "March against the Wind" was born the pop singer's famous "Moonwalk".
Even in old age, Marceau was on stage around 100 times a year. When he signed the City of Hamburg's Golden Book in 2004 at the age of 81, he declared: "When I work, I feel strong". But Marceau was also an avid painter and wrote children's books. He also acted in several films, including "Barbarella" with Jane Fonda. He only spoke once during his acting career, in Mel Brooks' "Silent Movie." He said, "No."
As Marceau 2007 died at the age of 84 and was buried in the Père Lachaise Cemetery for Artists and Celebrities, hundreds of mourners in Paris paid their last respects. Today, Wednesday, what is probably the most famous pantomime would have been 100 years old. Google therefore dedicates a doodle to him.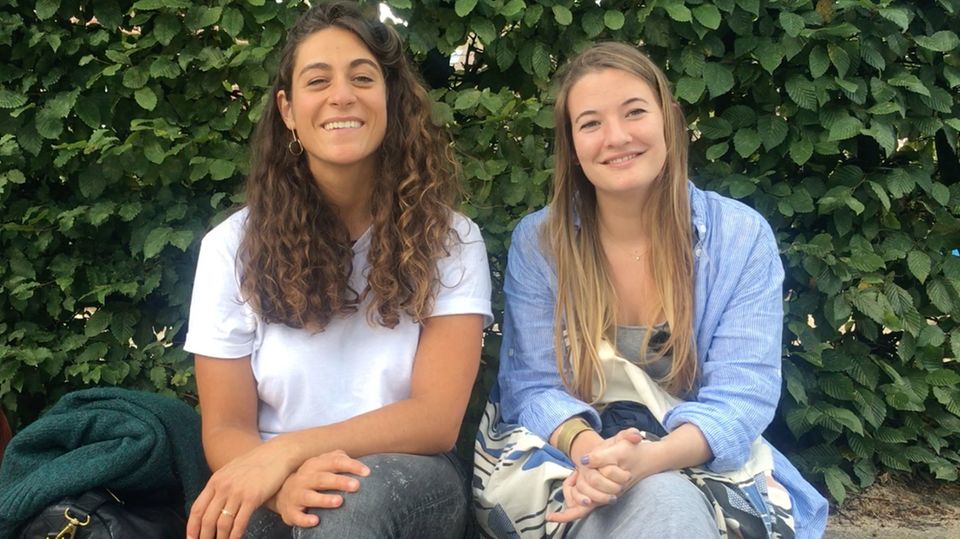 Watch the video: Emilie and Sophie are both from France and have been living in Germany for almost three years. During this time they got to know some things that they find a bit strange about the Germans. In the video they explain three of them.
Sources: DPA, "New York Times", "Economist", all4michael.com