London rapper Enny: Uplifting Hope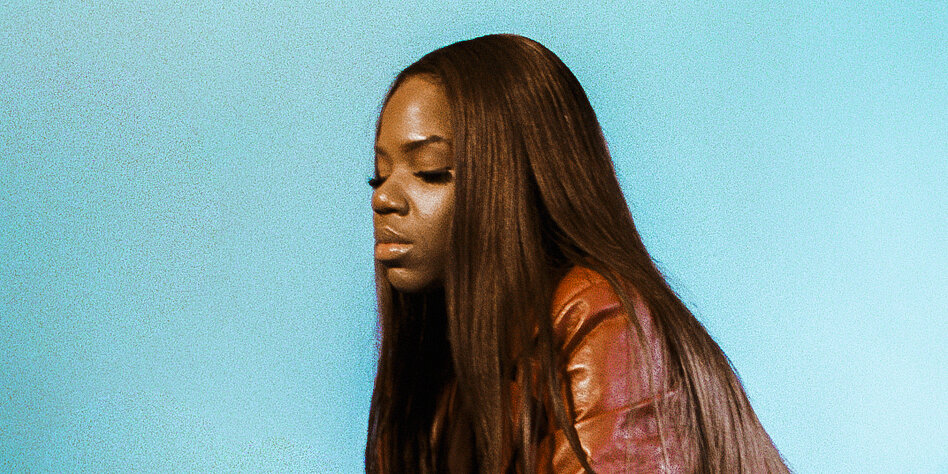 Bang, and she was famous: the emancipated London rapper Enny is already a pop star on the island. Let's see how far she gets.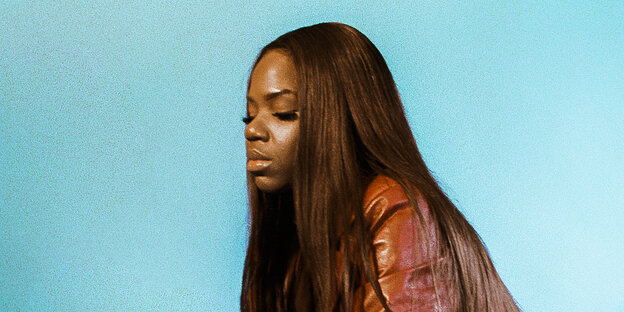 Enitan Adepitan sits on a chair backstage. You have little time until the performance in Hamburg. ENNY, as she calls herself as an artist, appears concentrated and relaxed at the same time while her stylist is doing her make-up for the stage. The 27-year-old grew up in Thamesmead, south-east London, as the daughter of Nigerian parents.
She has a strong connection to both places, feels torn between present and history. This conflict also runs through their lyrics: "The identity crisis applies to me and my team. We're black, British, but also African, even though it's so far away," she sings on her song "I want". Lines that many black Brit:Insiders can relate to. Still, ENNY knows where she's from: "I'm an artist from South London," she says, smiling as her stylist takes a make-up break.
Her musical role models also come from England and Nigeria. your favorite rapper is Dizzee Rascal, which was formative for the British grime sound of the noughties. Another source of inspiration is Afrobeat icon Fela Kutibut also contemporary artistsn, as Naira Marley calls the artist.
positive self-image
With her own music, ENNY wants to contribute to the positive self-image of black women. That runs like a red thread through their songs. Her best-known song to date is "Peng Black Girls": "Peng Black Girl is my name for beautiful black girls," she explains to the taz.
The song also says, "Want a fat butt like the Kardashians? no Do you want a fat butt like my aunt, yo!" This is how ENNY's own interpretation of body awareness sounds: "Big butts on black women were considered undesirable. It wasn't until all the Kardashians were showing their big butts that it was suddenly beautiful." The Londoner doesn't give a damn about the German critics' hobbyhorse of cultural appropriation: "Nonsense, it's just a one-dimensional representation of black women."
And, ENNY corrected that. Black women of all ages, hair and body types appear in her video clip. In other scenes, she pays tribute to her Nigerian roots. Featuring a pompous pink gele, a Yoruba headpiece and ankara dress. With her own mother.
Only women in the team
The moving images should tell a story, similar to those in the music videos of the noughties. An important concern for ENNY, which she addresses in the texts, but also lives out on the outside. Unlike the competition, ENNY's team consists exclusively of women.
The idea of ​​"Peng Black Girls" impressed not only fans (more than three and a half million views on Youtube, five million streams on Spotify). Superstar Jorja Smith was also smitten and is remixing the hit. This resulted in more: The unplugged version of "Peng Black Girls" with Jorja Smith was viewed 20 million times on YouTube. In fact, it was also Smith's manager who helped ENNY.
However, ENNY managed to start her career without outside help. In 2018, she started uploading songs to Youtube and sharing them on Instagram. "I posted music to get attention," she says, smiling, shrugging her shoulders like it was accidental. With her debut song "He's not into you", she attracted the attention of many more people.
ENNY released the song without major label support. "He's not into you" is a soulful and humorous exploration of false expectations in romantic relationships. With a lush R&B soundscape. ENNY raps about a scenario when you're into someone, but the person doesn't reciprocate those feelings. The song landed her a record deal with FAMM, the label Jorja Smith is also signed to. Her private vision of romantic relationships is off the beaten path - less romantic, but more realistic.
She gets serious when it comes to her hometown: "Too many Londoners become homeless too easily, for them there is too little social assistance and tenant protection," she tells the taz. Gentrification is also a threat to her south-east London area. Expensive restaurants and supermarkets crowd out local Caribbean snack bars. The new prosperity is bringing a growing number of middle-class residents and tourists to the south-east of the British capital.
In the song "Same old", ENNY addresses the everyday problems of black Brits, failed relationships, gentrification and the effects of Brexit. Direct and unequivocal: "Fuck you and your gentrification. Why are you coming to my area and trying to change everything?"
The music appeals to the early noughties, it's a mix of hip-hop and R&B. The Londoner succeeds in transporting feelings that she also addresses with her lyrics. Although she describes herself as pessimistic, there is a lot of hope in her uplifting sound. "Well, it's my way of surviving." ENNY smiles. Her makeup is on.