London Police and Discrimination: Rotting to the Core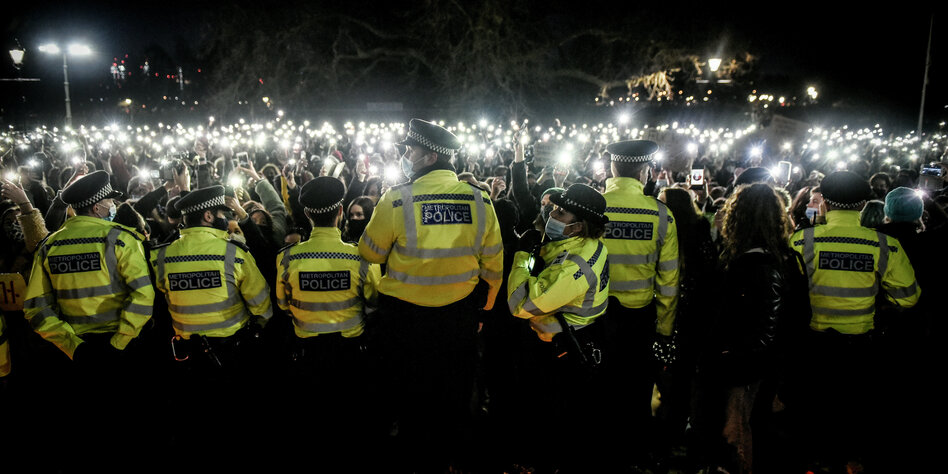 A report attests that the London police have a deep-seated culture of discrimination and violence. So far there have not even been any studies in Germany.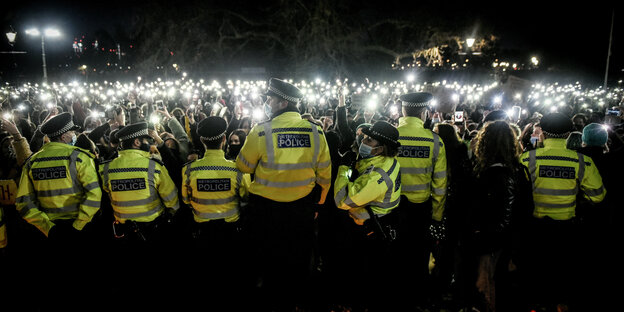 The 363-page investigation report into the working culture of the London Metropolitan Police (Met), published on Tuesday, could not be worse in its conclusions: The Met is institutionally racist, misogynistic and homophobic, but also discriminatory against people with disabilities, writes Baroness Louise Casey, who presided over the inquiry. Doreen Lawrence, the mother of a black teenager who was stabbed to death by racists in 1993 and prompted a racist police investigation, said she was not surprised by the results. The Metropolitan Police has rotted to its core.
It was the now-resigned Met Police Commissioner, Cressida Dick, who led the inquiry after public outrage at the kidnapping, rape and the murder of Sarah Everard had initiated. The catalog of incidents the investigation examined included failure to arrest a murderer due to homophobic prejudice, institutional corruption, distribution of photos of murder victims and sharing of discriminatory, misogynist, racist and homophobic messages on social media, child and girl-phobic handling by police officers and the case of police officer David Carrick, who raped at least twelve female victims over a period of 17 years.
Consistently discriminatory
Other bodies report on the disproportionate brutality in dealing with black citizens: You are detained, searched and tasered far more often than others. They are also often placed in handcuffs. At the same time, the Met protects black Londoners less than average.
Those within the Met who were unaware male and British were 81 per cent more likely to face disciplinary action. Bullying and discrimination were widespread, with a Muslim police officer having pork placed in his boots and a Sikh officer having his beard cut off. Black officials were referred to as "monkeys at the gate". Female employees often experienced sexism and abuse.
The report also condemns austerity and cuts by the UK government. Ironically, the worst criminals would have stayed in the best-equipped units. Elsewhere there are guards with overcrowded and non-functioning cooling systems, in which evidence should actually be kept, which harms victims of sexualized violence, among other things.
In her 16 recommendations, Casey called, among other things, for the creation of a new unit against gender-based violence and a new strategy for interventions that affect children. For example, Black children are often treated like adults. In addition, it must be ensured that during examination procedures by officials and through general vigilance, people who abuse their police power are filtered out. An independent team should rule over complaints in the future.
Sluggish implementation
Casey has called for the Met to be completely dissolved and restructured if it cannot reform. Progress should be checked in regular steps. She cited a culture of denial, which likes to speak of "just a few bad apples," as the number one barrier to any progress. Also one would have often hidden behind slogans.
Police Commissioner Sir Mark Rowley, who succeeded Dick in September last year, may already have given an example of this, despite the report, when he said he would not describe the problems as institutional. Still, he said he had no illusions about the report's significance. He and his team would do everything possible to implement the recommendations. Rowley promised "radical reforms."
By German standards, the investigative report in London is a remarkable step, because the same thing happened in Germany has been requested for a long time, but is still pending. Readers can ask themselves openly, how bad is it in Germany? How is trading here?