Location in Lützerath: vacation from capitalism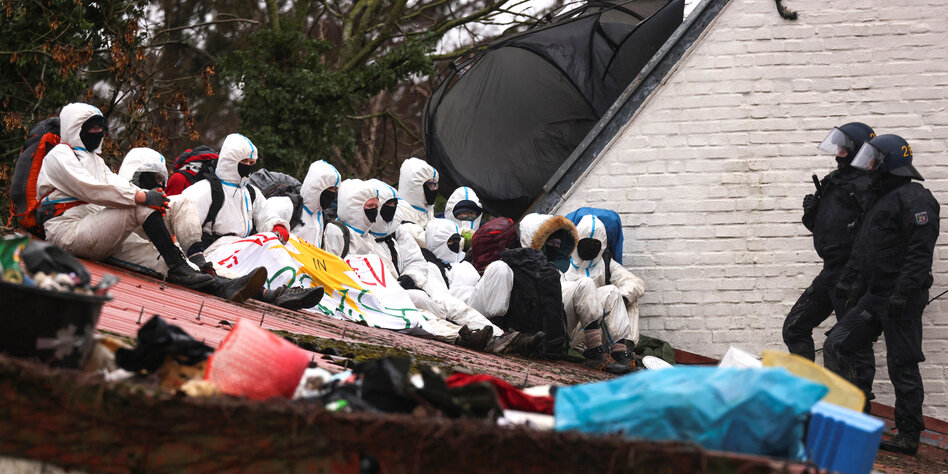 Even if the activists have to evacuate the village in the end, they can be proud of the years of solidarity they shared.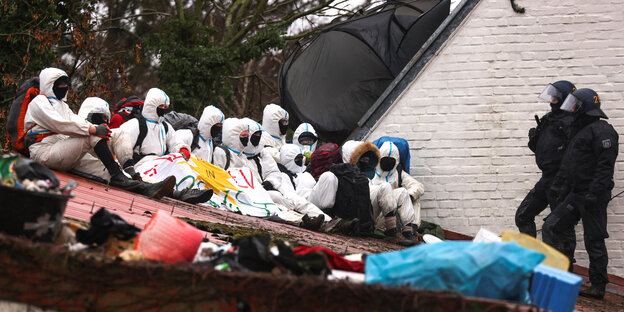 Eckhard von Hirschhausen, the doctor and entertainer, wants to give up his cabaret career. He only wants to work on climate policy. He said to Lützerath on Wednesday evening at "Maischberger" that anyone who has ever stood on such an opencast mine edge sees the world differently when looking into such a monstrous hole: "And one wonders: where is it actually going, what is there still was? Answer: It all hovers over us."
The conditions for a lot more brown coal areas floating around in our air are currently being created, and that is apparently fixed. The evacuation of Lützerath is going faster than expected. Many believed the emergency services would wait until the big demonstration this Saturday (among others with Greta Thunberg) is over. Instead, the evacuation may already have been completed by then. On Thursday, the hundreds also began to break into the houses and started tampering with the first tree houses. The hope of being able to defend Lützi until the end of the clearing season on March 1 was obviously naïve.
The police, who learned from their duped operation in the Hambach Forest, goes well organized with surgical precision Before. She works with floodlights that are as bright as day, and that 24/7. But the worst is yet to come: when the RWE demolition excavators arrive and shave the houses.
Despite all the sadness of the often very young residents of Lützerath, they have every reason to be proud: of their perseverance, of their own emission-free energy. And they know that no one can take the Lützi time together, which sometimes lasted two years: years of solidarity, for an intensive and self-determined existence in togetherness, which will be formative for the rest of life, also for differentiated political thinking . An activist once said that she particularly enjoyed "the vacation from capitalism". More days off would do us all good, including long-term vacations.