Lindsay Lohan: On TikTok she reveals the correct pronunciation of her name
US actress
Lindsay Lohan is going viral on TikTok — and we're finally learning how to pronounce her last name correctly
Well, how do you pronounce the name Lohan correctly? Actress Lindsey Lohan revealed it in a viral TikTok video.
Actress Lindsay Lohan has been the lucky owner of a TikTok account since the beginning of this month. Her post sharing how to actually pronounce her last name has now gone viral.
Lindsay Lohan: "I'm on TikTok!"

"Hey everyone, this is Lindsay Lohan, and you know what?" she said in her first video, which was posted on February 7. "I'm on TikTok!" She stressed the first syllable of her last name and also stressed the " o" instead of the "a". Many of her fans have noticed that they have been mispronouncing the name for years.
"Lindsay…lowen?" one of the users comments questioningly. In any case, the "h" turns out to be a silent letter, with which we have finally clarified the question of stress.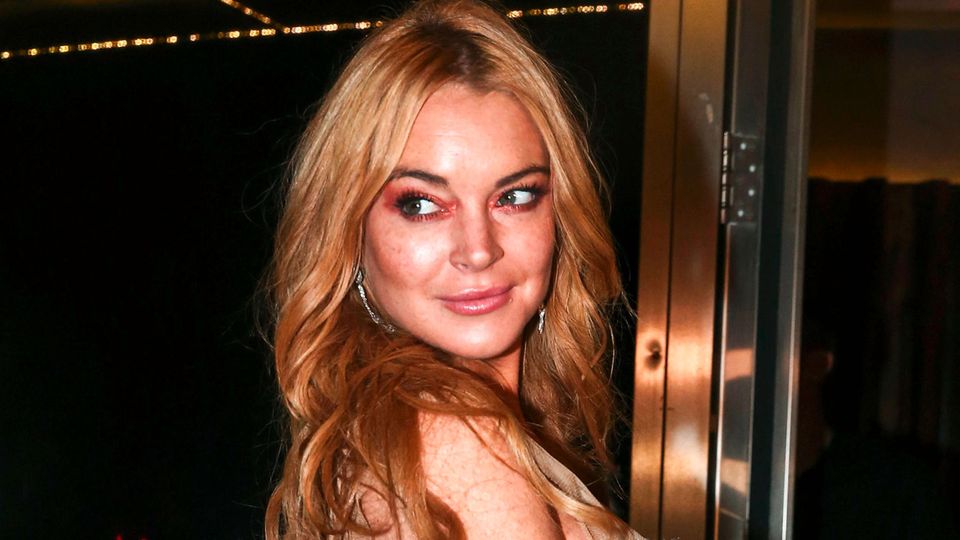 In recent years, the actress has attracted more attention from scandals than screen jobs or viral postings. Lohan was in trouble with the law for drunk driving and drug possession, among other things, and also ended up behind bars for a short time.
In the meantime, however, the 35-year-old seems to be in control of her life again and has gotten engaged. The actress announced this via Instagram in the fall: "My love, my life, my family, my future," wrote the former child star. In addition, she published four snapshots in which she was visibly happy with her boyfriend Bader Shammas.
Swell: CNNSpotOn
km