Lindner's tank discount and the reality: The whole of Holland says thank you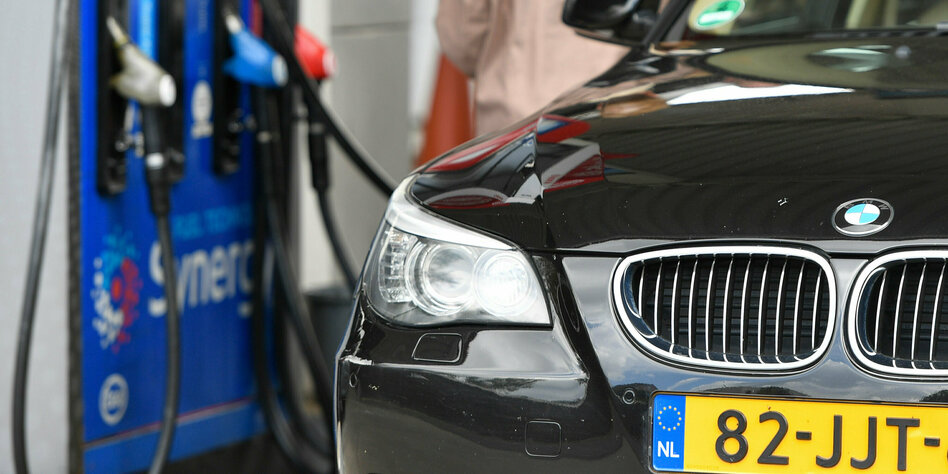 Driving in the Netherlands is very expensive, but there are no fewer cars. Lindner's tank discount is now triggering lively border traffic.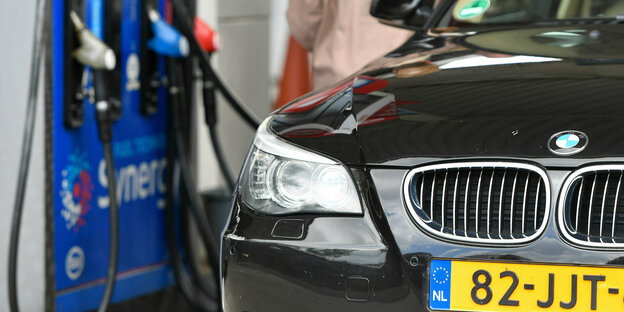 The minor who belongs to my household thinks I'm too theoretical. If I believed something to be logical and demonstrable, I actually believed it to be real. I state this: it is true. To a certain extent, empiricism always gets in my way. You know about Generation Z For example, through studies, she very precisely that a good work-life balance with enough time for power yoga and pottery, family and friends is more important to her than a great career and a lot of money. From an empirical point of view, however, it looks like this: The minor recently told a careers advisor at school that she wanted to be rich later on. What kind of job do you think would go with it? However, it shouldn't be too strenuous. A song that she accidentally heard on Spotify's "Old People's Playlist" would correspond exactly to her attitude to life – "I would love to be a millionaire" by the princes.
My attitude towards life corresponds to the Prince song "Fahrrad", which I roughly know by heart: "Every AfD rascal drives an Opel, every leftist drives a Ford, every Lindner drives a Porsche, every Scholz an Audi Sport, everyone Wissing drives a Manta, every Merz drives a Jaguar, only the Greens ride bikes and are always there earlier."
So if driving a car in Germany were significantly more expensive, cycling more attractive and local and long-distance public transport a constant and free source of pleasure, a turnaround in transport would have been a reality for a long time. Even the Green Jürgen Trittin, who is known to be right by nature, knew long before he lost the election in 2013: Actually, petrol should cost five marks per liter. Then everything will be fine.
High petrol prices lead to less traffic and thus to a better CO2-Balance sheet. In short, you would have to do it like the Netherlands. In theory anyway. Dutch fuel prices are on average 30 cents higher than in Germany and a new car costs up to 40 percent more. Nowhere else in Europe is driving a car so expensive. A recipe for success, as from the green election program. But again the unfortunate reality does not want to follow the theory. Then: There are hardly any fewer cars in the Netherlands. Apparently there are no commuters in the Netherlands who are impoverished or no longer able to do their jobs due to the high fuel prices. Empiricism is a mystery.
The Dutchwoman, who is responsible for the supply of hummus and pita in our household, observes the discussions in Germany at a loss. How now, high gas prices? What do you mean? And she's already on her way to the German gas station to fill the tank to the brim with the wonderfully cheap E10 fuel. In view of Lindner's tank discount, the whole of Holland says thank you. Because in the small country, the German border is close enough from almost anywhere for a contemplative tank trip. For our house community, brisk border traffic is also planned for the next few months. Officially, of course, because of the deplorable hummus supply situation in Germany, which needs to be remedied. If the tank discount stays the same, I'll probably have to buy a second refrigerator. And if you've already arrived, the Dutch woman also wants to empirically appreciate the 9-euro ticket. She is already familiarizing herself with the Sylt travel literature.
However, theory and reality are not always so far apart. The AfD, for example, is just as empty in theory as it is in practice. Chancellor Olaf Scholz is equally fascinating, both theoretically and empirically. Foreign Minister Annalena Baerbock improves human rights in the world theoretically just as little as in reality.
And you can also rely on the minors. Theoretically, the adolescent brain is shaken up once or twice a day so that a Meltdown inevitable is. And empirically it is exactly the same.