LGBTQ in Russia: The Regime's Favorite Enemies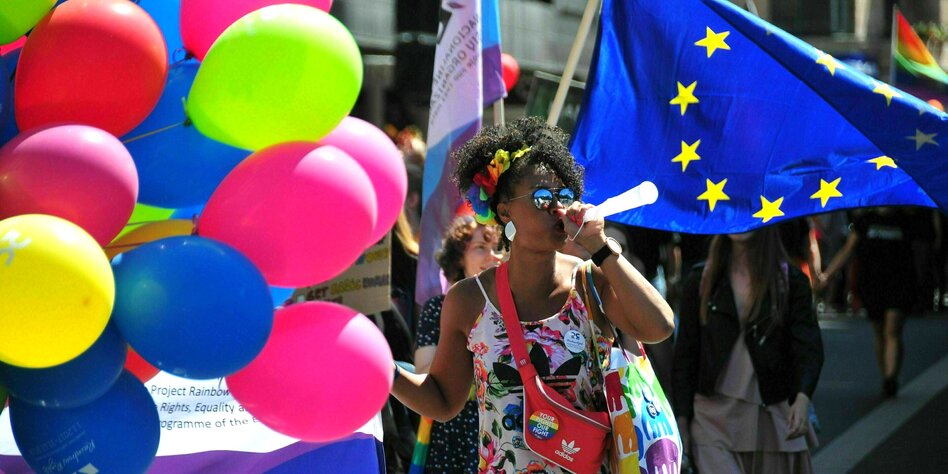 The Russian government has been fighting homosexuality for a long time. But since February 24, the situation for LGBTQ people in the country has become even more dangerous.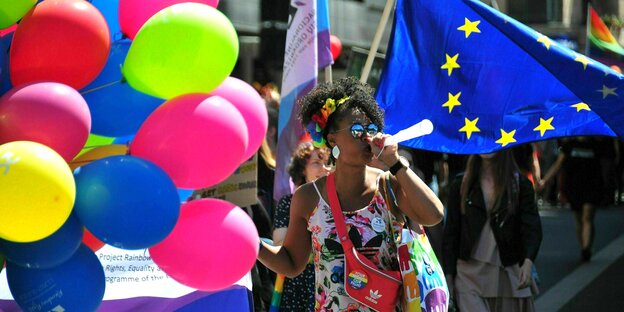 Among those who came to Latvia from Russia after February 24, 2022, there are quite a few representatives of the LGBTQ community. Many have left Russia because of homophobic repression, which has increased since the war began.
Чтобы как можно больше людей смогли прочитать о последствиях войны в Украине, taz также опстубликовал этот на.тек русском языке.
I'll be honest, homophobia, which is rapidly increasing in Russia at the state level, was also an important reason that I left Russia immediately after the start of the war in Ukraine. I went with my partner. Because for years, the Russian authorities have been tightening the screws in one way or another in all areas related to freedom. This is the main battlefield of the authoritarian system or totalitarian ideology. Because if you allow a person to choose who they love, it becomes impossible to control them.
The Russian rulers understood that a long time ago. For almost ten years now, there has been a law in Russia on so-called "homopropaganda" among minors. This means that everything that shows non-heterosexual relationships as no worse than "traditional" ones is forbidden. Any book, article, or film that addresses LGBTQ issues must be marked 18+ and be inaccessible to children.
LGBTQ (as well as the US, NATO and feminists) have been for a long time the favorite enemies of the regime, but since you kind of went from word to bombing, it's gotten really awful. When the war started, many people were seriously worried that hanging homosexuals from street lamps would start in the foreseeable future.
And although Latvia is not considered a very gay-friendly country compared to Western Europe, where many countries have already allowed same-sex marriages, I have not doubted for a second that it is much safer for me here than in Russia.
In fact, this summer the Saeima, the Latvian parliament, again postponed consideration of the draft law on same-sex civil partnerships. Personally, I have never encountered homophobia in Riga. Many of my non-heterosexual acquaintances from Russia feel more than comfortable here. Holding hands, going to themed parties – no problem. Thousands of people attended the Pride March in June, which was a beautiful celebration.
Just got one in the Russian State Duma introduced a new bill – banning "LGBTQ propaganda" should apply to all ages, not just children. Many fear it, and few doubt that another repressive law will be passed. Because the regime has declared war on everyone, not just on Ukraine.
From Russian Gaby Coldewey
The project is financed by the taz panther foundation.
The publisher has an anthology with the diaries edition.photoTAPETA released in September.