LGBTQ in India: Marriage for all not far away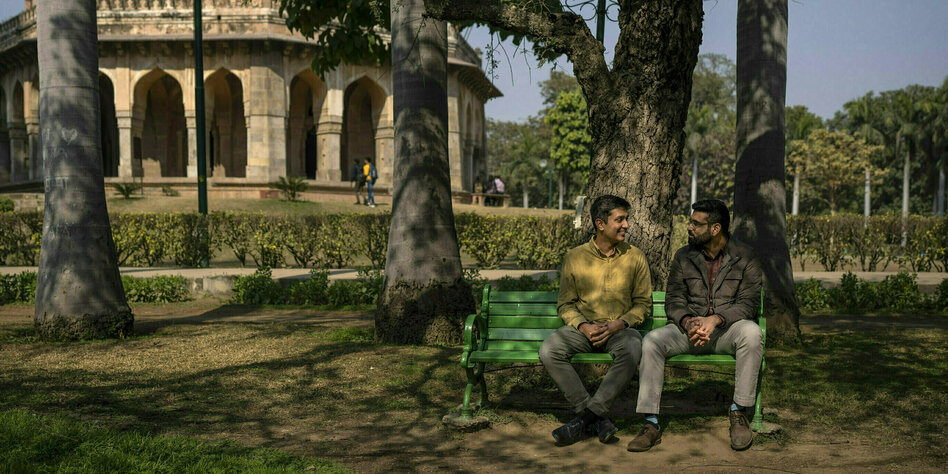 The Supreme Court in India is about to hear about gay marriage. It could be a huge success for the country's liberal forces.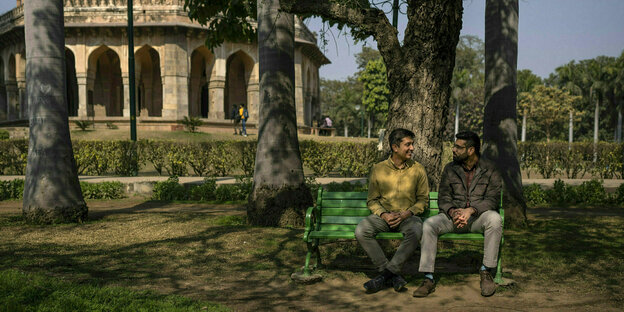 Two years ago, the coronavirus killed half a million people in India. Back then when the morgues crowded were, perhaps only one member of the family could escort the deceased to the crematorium. But who should make the last journey with them? Traffic accidents are a comparable, if mostly neglected, epidemic in India. Who would be your emergency contact? If married, one would expect the spouse to be notified.
In India, however, hospital workers will not do this if you partner or her partner of the same sex as you have. Nor should he or she make any decisions for you. It is not only clear in the event of death that the legalization of same-sex marriage is needed and longed for – as a legal lever for overturning the status quo.
Now there is a chance that same-sex marriage will be recognized by the Indian judiciary and parliament in the same way as marriage for heterosexual couples. This was initiated when petitions were submitted to several local courts. Now the presiding judge of the Supreme Court in India has demanded that all petitions be submitted to the Supreme Court together.
His name is Dhananjaya Chandrachud, and he has already recognized the right to privacy, decriminalized "unnatural sexual acts" and given women the right to an abortion, regardless of marital status. The local petitions referred to existing laws. Some of these laws should only be reworded slightly, others should be allowed for freer interpretation.
protests from the right
Marriage laws in India depend largely on the religion of the spouses. The Marriage Law for Hindus allows marriage "between two Hindus" and does not specify their gender, leaving the option for Hindu same-sex marriages. If these are allowed, same-sex marriages should automatically be allowed under the Special Marriage Act. It regulates marriages between partners of different faiths.
Another piece of legislation, the Citizenship Act, allows Indian citizens abroad to obtain Overseas Citizen of India status. This also applies to their non-Indian spouses, and the wording of the law does not specify what gender the spouses must be. So the Supreme Court could legalize same-sex marriages for this group of people as well.
Right-wing Hindus have criticized these petitions, saying that the judiciary cannot decide this for society. But the great legal success of 2018, when the Supreme Court decriminalized "unnatural sexual acts" – meaning homosexuality in particular – is reason enough for hope. The petitions are to be negotiated in April.
In Germany one would have reason to observe this, because there is indeed gay marriage since 2017 — not that long ago either — but a lesbian woman still has to go through the tedious process of adopting her spouse's biological child, even if it was born after the marriage. A gay man is at least spared this, he is legally considered the father of a child within a same-sex marriage. Germany could also stop discriminating against lesbian mothers. All people should be free to choose whom to marry without being disadvantaged.
Translated from the English by Stefan Schaaf