"Let's Dance": tears, dreams and dancing – a rollercoaster of emotions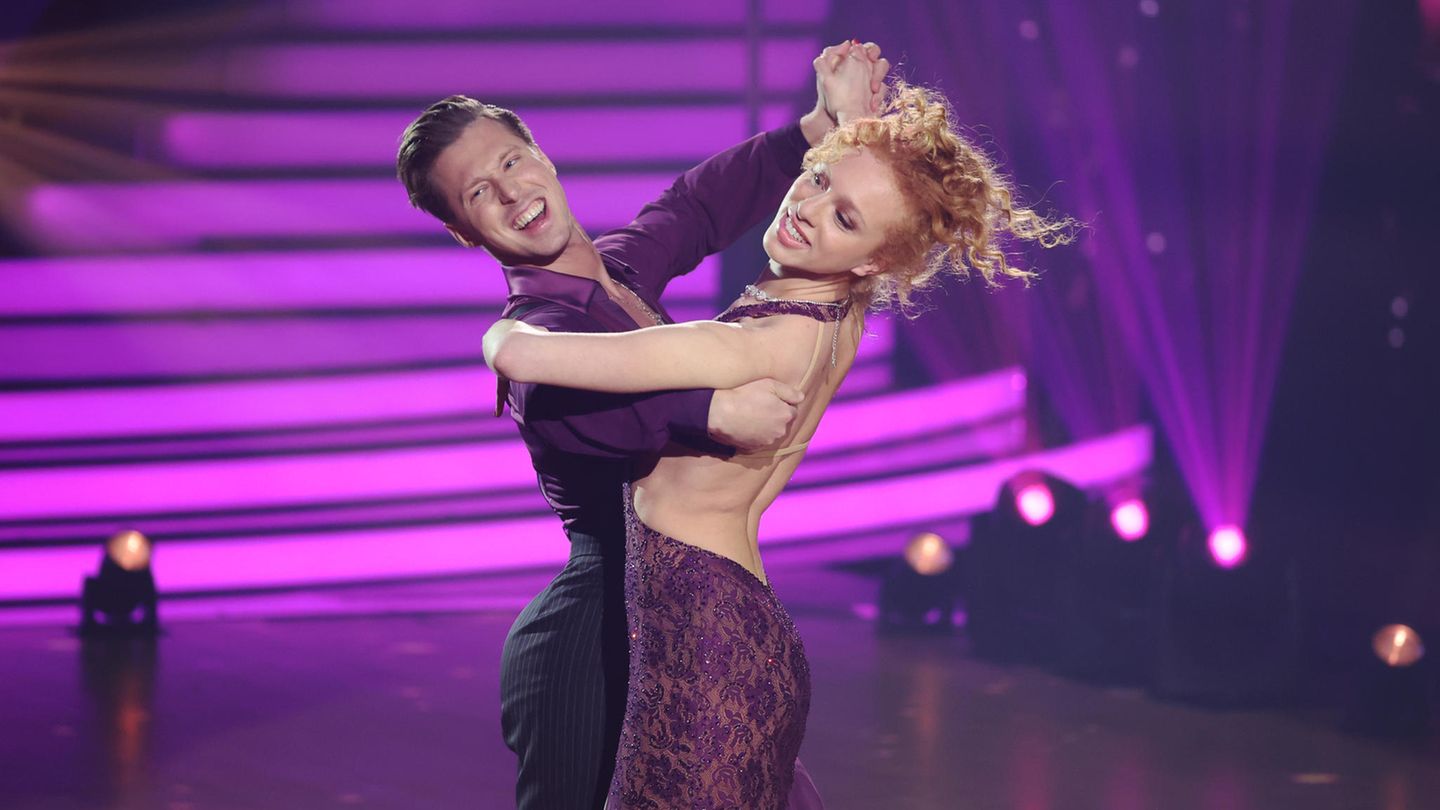 RTL dance show
Between tears and dreams: emotions ride a roller coaster in the "Let's Dance" studio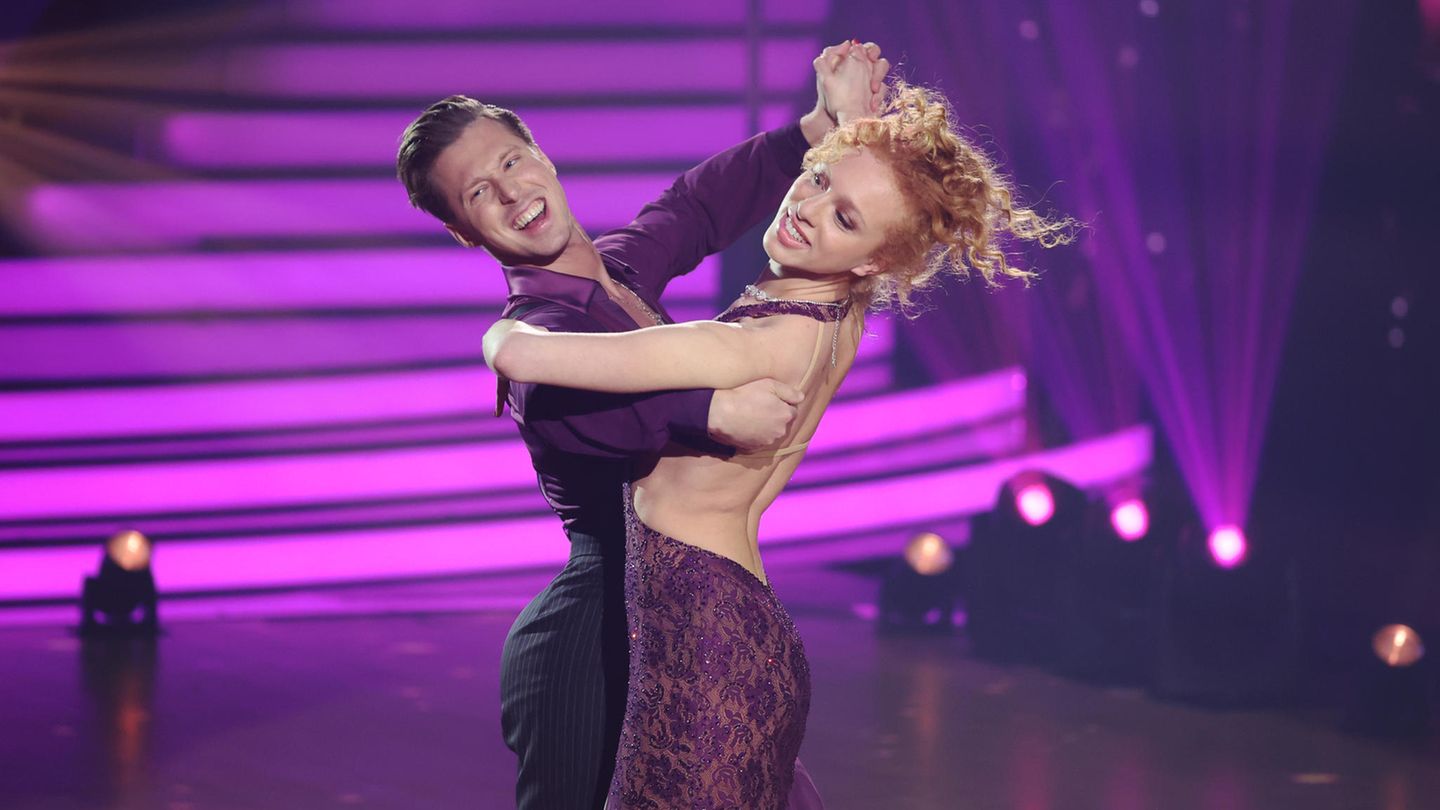 The miscarriage of the Lusins, bad jury ratings, great performances, an enthusiastic audience and a couple had to go – the emotional "Let's Dance" evening in the Cologne studio had it all.
For the past 15 years, the RTL dance show "let's dance" recorded. In the course of the many seasons there have been many emotional moments that caused tears of emotion and sadness. But tonight the show takes the viewer on a roller coaster of emotions. There are plenty of reasons for heart palpitations and goosebumps.
Miscarriage in Renata and Valentin Lusin: "Hopefully everything will be fine"

The question that is first clarified is whether a dance professional Valentin Lusin will step onto the floor. The 36-year-old and his wife Renata announced at the beginning of this year's season that they were expecting a baby. At the time, the professional dancer was only a few weeks pregnant but shared the good news to explain her absence from Let's Dance. The sad news followed on Thursday: Renata lost the baby. Everyone would probably have understood if Valentin had suspended the show, but he is standing next to his celebrity partner Anna Ermakova on the dance floor. When they are awarded 30 points for their slowfox, the young woman bursts into tears and he comforts her. How he might look like can be seen in small moments when the camera is not pointing at him. Then Lusin stands on the candidate's podium, looks lost in front of him, seems to be somewhere else mentally for a short time.
But "Let's Dance" has been described by professionals and celebrities over the years as a family. And so the sympathy among the colleagues is great, even if not everyone wants to talk about the fate of the Lusins. Patricija Ionel, professional dancer and mother of a one-year-old son, explains to him star: "I immediately got goosebumps when I heard that. I think they are incredibly sad. Hopefully everything will be fine." "We keep our fingers crossed," adds Philipp Boy, ex-professional gymnast, who is Patricija's celebrity dance partner this year. "It's very difficult to put into words. It's incredibly sad."
"Let's Dance": tears from GZSZ star Chryssanthi Kavazi

The tears roll not only with Valentin's dance partner, but also with GZSZ-Star Chryssanthi Kavazi. She performs a cha cha on Miley Cyrus' catchy song "Flowers" with her pro partner Vadim Garbuzov. Chryssanthi happily sings along with the song on the surface – but then receives harsh criticism from juror Joachim Llambi and only one point. "I could do better," the actress admits star-Interview after the show too. "After last week it was a challenge to go on stage and dance. I got through it somehow and it was fun too. One point from Llambi or not." Nevertheless, tears came to her after her fellow combatants rallied around her after the bad score. "We don't have any competitive thinking. Everyone is happy when someone is good and everyone mourns when someone is bad," the 34-year-old praises the cohesion among the stars. For the next show, she wishes for more serenity.
One thing is clear in the studio: after each performance, the audience jumps off their chairs and cheers for the professional dancers and prominent dance students. Also – or perhaps especially then – when the performance was not presented flawlessly.
The evolution of Julia Beautx

Social media superstar Julia Beautx is well deservedly applauded. The young Woman already causes laughter with her single player. In it she reveals that she is often mistaken for younger than she is. She was once asked by a pharmacist whether she would rather have a cough syrup, since the tablets could only be administered from the age of 12. At that point, she was already 23 years old. "It's no joke," she later affirmed in an interview with the star. The actress, singer and entrepreneur creates enthusiasm with her tango. Sexy, feminine, strong – the way Julia has developed is like an evolution. "I'm still done," she explains after the show ends. She was afraid of the performance. The character she had to show was "not my natural habitat". The dance steps weren't that easy either. But the training was definitely worth it, because she received 27 points from the jury. Julia's professional dance partner Zsolt Sándo Cseke has the greatest praise: "She's a dancer now. She dances with all her heart, that's the most important thing." He will now make the choreographies as difficult as possible in order to bring them "to their limits". "Any coach can only wish for such a student."
Joy and sorrow are very close together on this evening. After it is clear that the "Let's Dance" journey is over for her, Natalia Yegorova bursts into tears. Meanwhile, at another point, Christina Luft and star chef Ali Güngörmüs are celebrating their advancement. A rollercoaster of emotions this dance show.