Lawyer on migration of skilled workers: "Migration is thought of as male"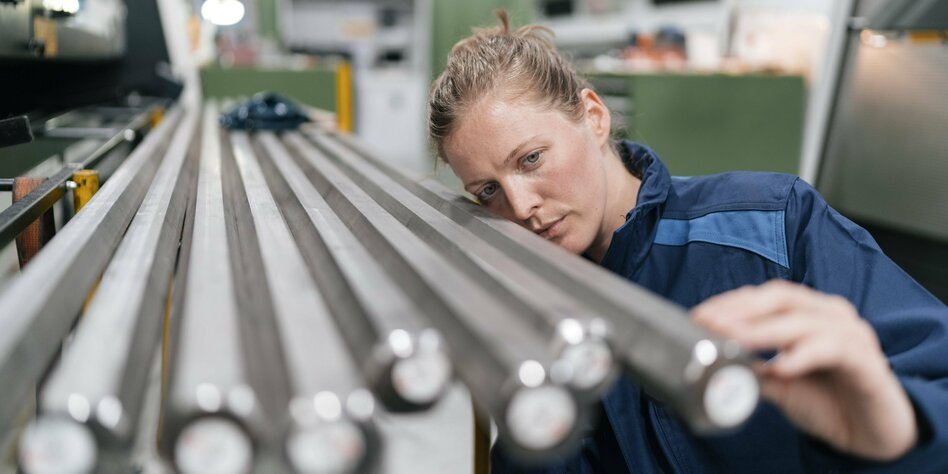 Lawyer Sina Fontana says that the planned law on the immigration of skilled workers does not take sufficient account of the needs of women.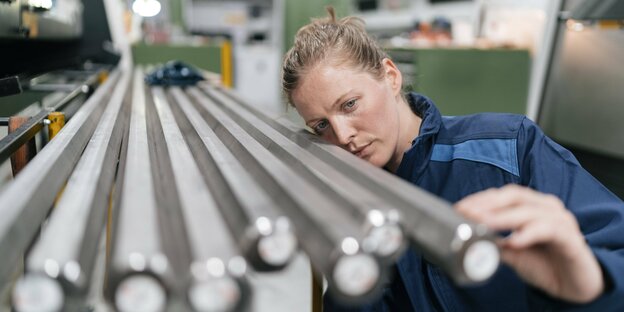 taz: Ms. Fontana, experts say that Germany needs 400,000 workers from abroad every year – at least. This week the cabinet wants a pass a new law on the immigration of skilled workers. Will this make Germany more attractive?
Sina Fontana: The law tackles this task, but there is still more potential, for example with a view to women. By that I mean both women as skilled workers and women and children who come to Germany with skilled workers. Their needs should be given more consideration in the law.
But the law makes no distinctions between men and women.
In principle, women are also meant, the law does not differentiate here. Nevertheless, certain regulations can have a more favorable or disadvantageous effect on women.
That sounds very abstract. Do you have a specific example?
Let's take a central aspect of the so-called opportunity card: With a points system, it should be possible in future for skilled workers to come to Germany to look for a job without an employment contract. There are points, for example, if the person concerned is no more than 35 years old – i.e. can still pay into the pension fund for a long time. But this is exactly the age at which children are usually brought up – and it is still mostly done by women. This means that women may have poorer chances of getting the chance card.
How could this be done better?
We at the Women Lawyers Association proposeto raise the age limit by two years in the case of proven interruption of employment for childcare. By the way, if you are already doing a legal reform, you could also pay attention to gender equality in the language. In migration law, the term "foreigner" is used throughout.
Isn't that quibbling?
36 years old, is a professor for public law and crisis resilience at the University of Augsburg. she is in the German Women Lawyers Association Chairwoman of the Commission on Constitutional Law, Public Law, Gender Equality.
First the Basic Law stipulates gender equality. As a state, one should also do justice to this task in terms of language. Despite this, labor migration is still thought of in a very masculine way. Unless it is about "typical" women's jobs such as care or education – i.e. the relief of care tasks by migrant women.
You named women as relatives moving with you. What's the situation there?
Politicians have now understood that it is essential for an immigration country to also think about the families of skilled workers. It is generally possible for spouses and underage children to join you, not just for skilled workers. For holders of the Blue Card – i.e. for immigrant academics – there should now be further simplifications, for example with regard to living space. Already today, spouses of Blue Card holders do not have to prove German language skills before entering the country.
But they are important to get here, right?
Naturally. At the same time, access to language courses in the countries of origin is not always easy. You could also say: The women should acquire this language ability as quickly as possible through quick access to an integration course here on site.
We're talking about academics. The shortage of skilled workers in Germany has long since extended to people with vocational training.
The easier you make it for families, the more attractive you are as a country. Both the law and the political debate are aimed at recruiting below the level of academics. In this respect, it would make sense to extend simplifications to this group as well. Families have a need to be together. People will only come and stay here in the long term if this is uncomplicated.