Kyrgyzstan and the war in Ukraine: TV "beats" refrigerator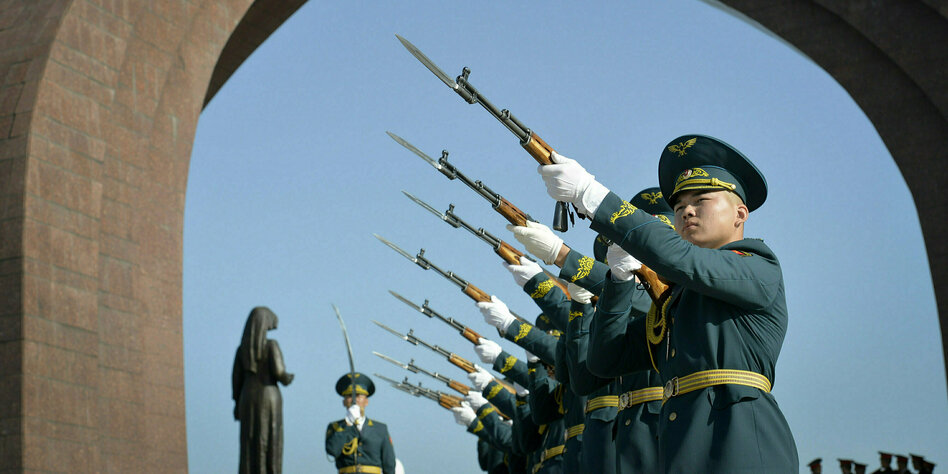 Many Kyrgyz support Russia's President Putin. The reasons for this are as varied as the Russian-Kyrgyz relations.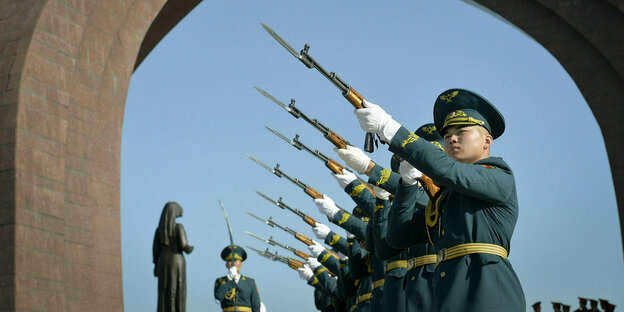 One would like to write that most of the Kyrgyz people support the Ukrainians, collect donations for regions in need, bear the pain of loss with them and pray for a quick end to the fighting on the part of Russia – but that's not the case.
Kyrgyzstan is a small country in Central Asia, five times larger than Switzerland. The Republic of Kyrgyzstan is one of the poorest countries in the world. According to estimates by the World Bank, 38 percent of the population could be living below the poverty line by the end of the year. But at the same time it is also the freest country in the region.
Чтобы как можно больше людей смогли прочитать о последствиях войны в Украине, taz также опстубликовал этот на.тек русском языке.
We could once boast of being the "island of democracy". On the Press Freedom Index we rank 72nd (out of 180), while our nearest neighbors – Kazakhstan, Uzbekistan, Tajikistan, Turkmenistan – are in places under 100. However, most Kyrgyz are standing still under the influence of Russian propaganda. And that is the greatest pain.
The majority is "for Putin": these people justify his actions, use the hate speech of Russian TV channels, support the rhetoric and actions of the Russian Federation. But the country and its politicians are also very dependent on Russia. "We are prepared to be with Russia for another 300 years," proclaimed Akylbek Japarov, the country's prime minister.
Kyrgyzstan is linked to the Russian Federation by many agreements, such as the Eurasian Economic Union, the CSTO (Collective Security Treaty Organisation) military alliance and the Shanghai Cooperation Organization. More than a million citizens of our country live as migrant workers in Russian cities.
Since February 24, nationalist voices have intensified within the country. Part of the population took violent action against the people who had come as refugees from Russia. Their arrival, as well as the economic consequences of the sanctions against Russia, have affected many areas of Kyrgyz life.
In particular, the cost of rent, groceries, transportation, flights and vacations increased. Since the beginning of 2022, basic food prices have risen by 15 percent. Meanwhile, local experts say the biggest crisis is yet to come, comparable to the situation in the early 1990s when the Soviet Union collapsed and Kyrgyzstan became independent.
But the propaganda seems to be even stronger than the hunger at the moment. The television is still "beaten" by the fridge, as the saying goes. And hundreds of thousands of my compatriots glued to their screens continue to devour the information of Russian propaganda.
From Russian Gaby Coldewey
The project is financed by the taz panther foundation.
The publishing house edition.fotoTAPETA will publish an anthology with the diaries in September.