King Charles III Visits Belfast: His heart melts with the Corgi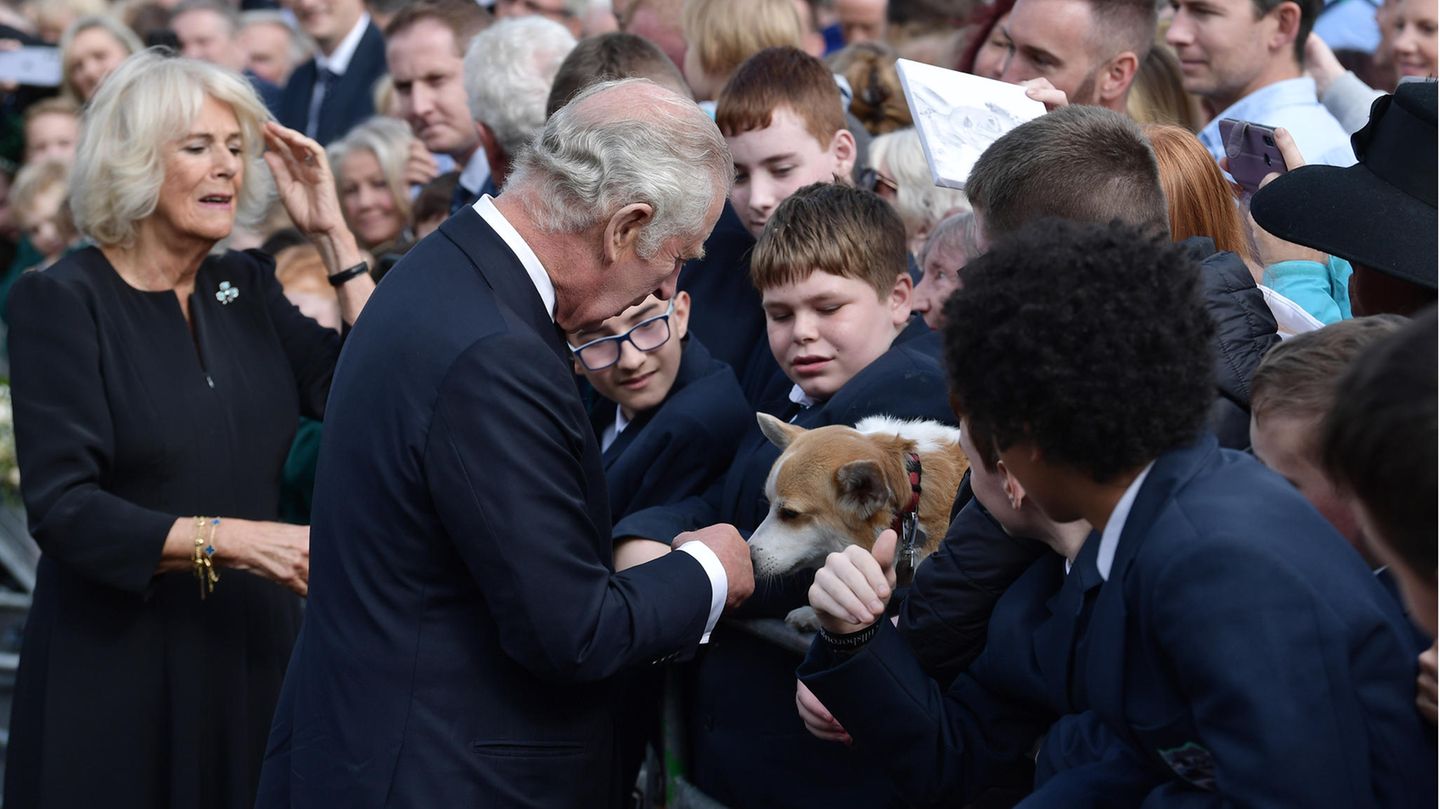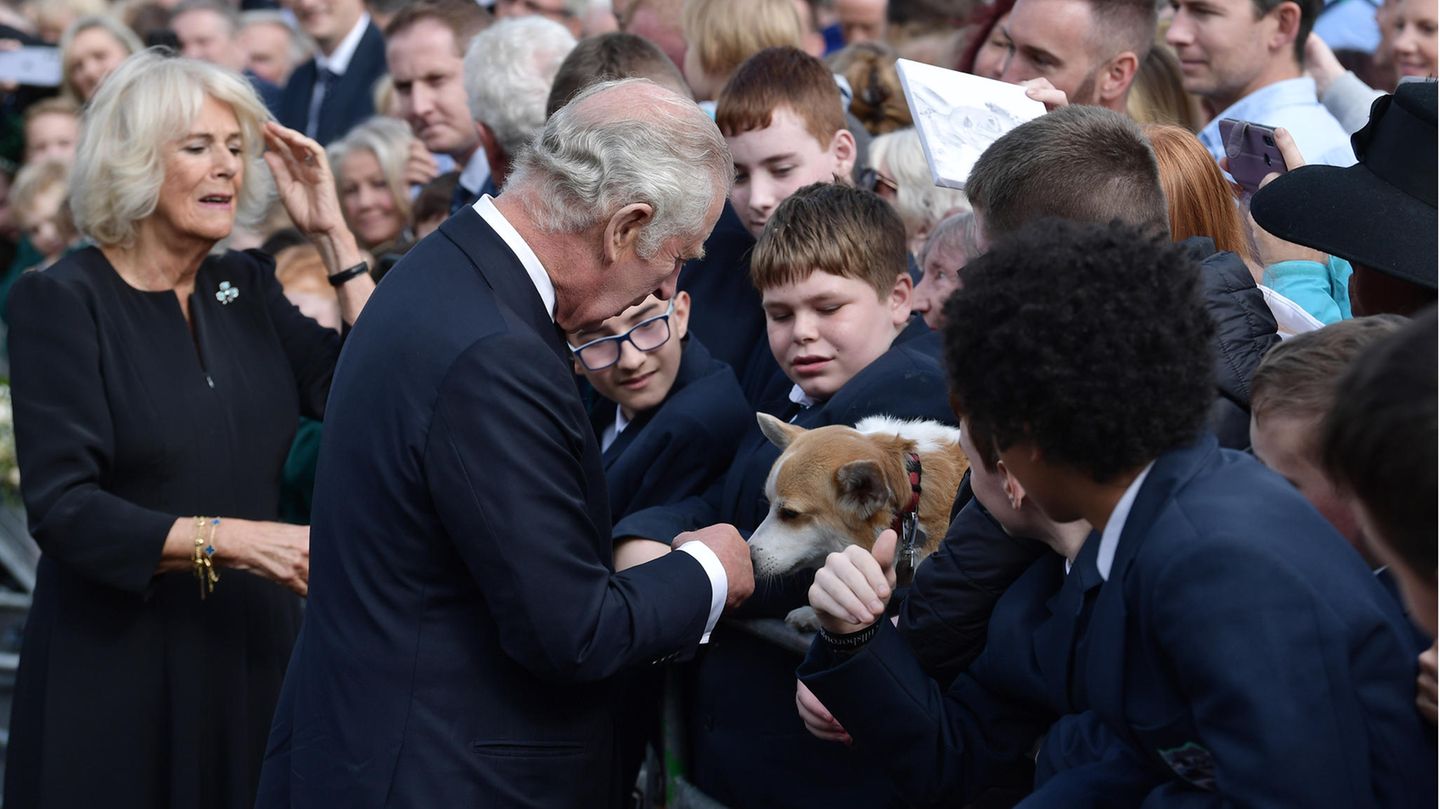 Charles III. first arrived in Northern Ireland as king. A machine with the new head of state and his wife Queen Camilla on board landed at an airport in the Northern Irish capital of Belfast on Tuesday. The visit to the British provinces is also intended to underline the affiliation of the former civil war region to the United Kingdom.
Charles will be in Northern Ireland albeit critically. Supporters of reunification with neighboring Ireland strictly reject the monarchy and thus its highest representative. Supporters of the union with Great Britain, on the other hand, are usually also considered to be supporters of the royal family. Thousands of people have been waiting for King Charles III for hours. and his wife Camilla.
In front of the royal residence Hillsborough, the two shook many hands and viewed the numerous bouquets that had been laid in honor of Queen Elizabeth II in front of the castle.
jum/DPA