King Charles III and Camilla say goodbye to the Queen with the family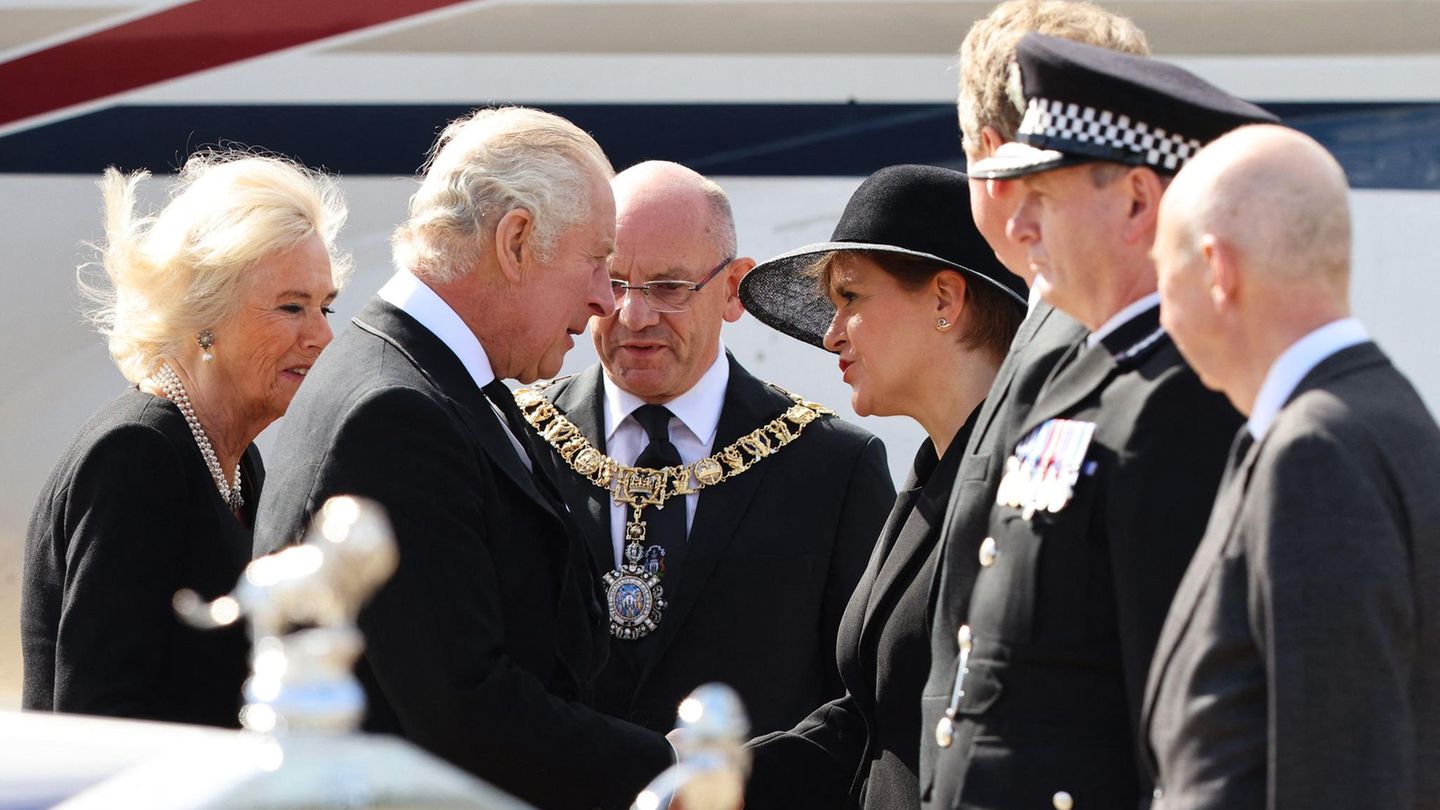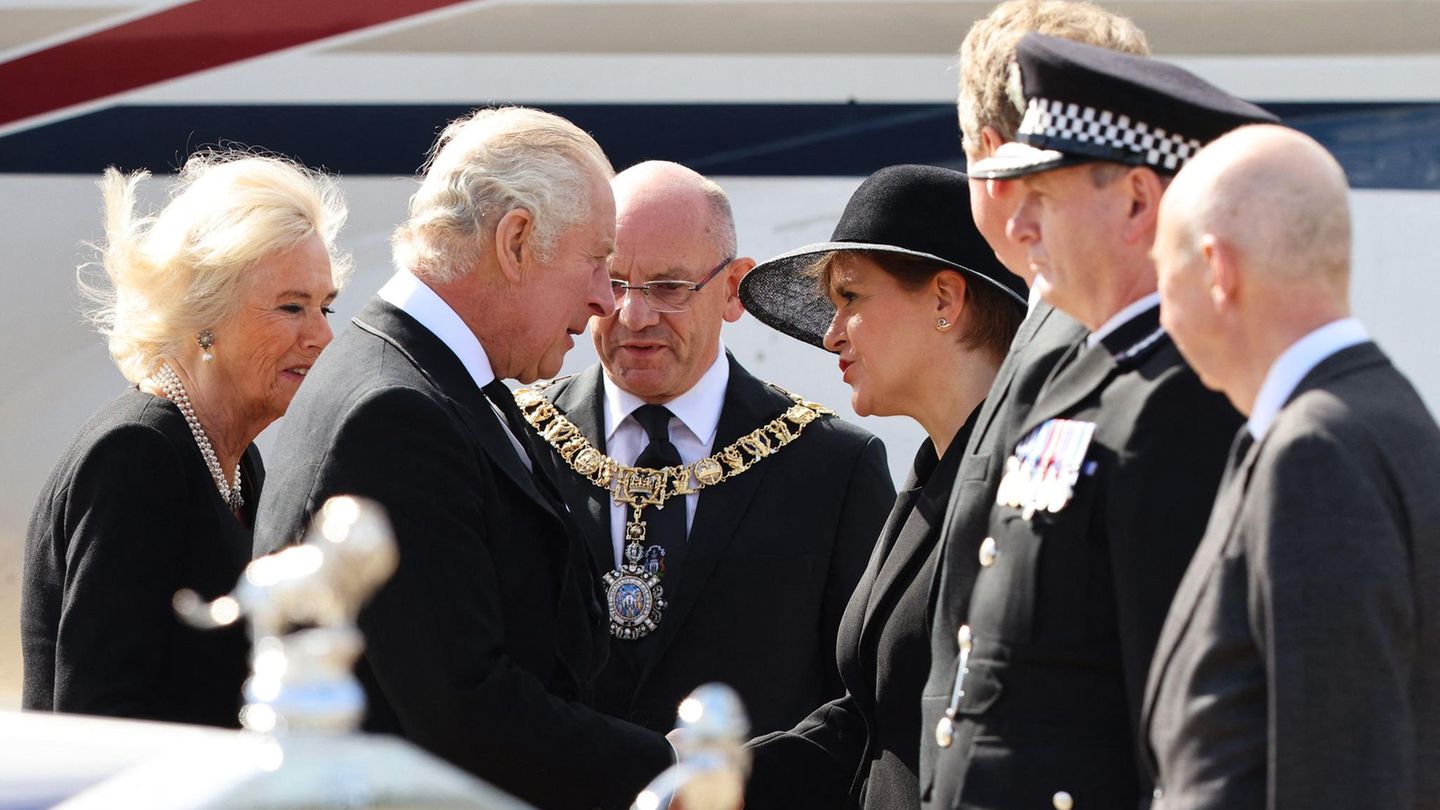 King Charles III and Camilla, the Queen Consort, have Edinburgh reached after receiving condolences from MPs in the British Parliament during a ceremony on Monday morning.
A funeral march will be held in Edinburgh in memory of the Queen. The Queen's coffin is due out later this Sunday automobile taken to Edinburgh from Balmoral Castle. Many royal family members are expected at the funeral. The schedule looks like this:
First, the king attended the key ceremony at the Palace of Holyroodhouse in Edinburgh, where he was presented with the keys to the city. He and other members of the Royal Family will then walk behind the Queen's coffin as it is carried down the Royal Mile to St Giles' Cathedral.
Scotland commemorates with King Charles III. the late Queen

A service in honor of the Queen will then begin at St. Giles' Cathedral. The main focus here is the life of the queen and her connection to Scotland.
From 5 p.m. the Queen will be laid out in St. Giles' Cathedral for 24 hours so that the people can say goodbye to Elizabeth II. The king then goes to the plenary chamber of the Scottish Parliament. Here a proclamation of condolence is heard, attended by the King. The king will also speak.
In the evening King Charles III. and the other Queen's children line up for a vigil around the coffin at St Giles' Cathedral.