Kevin Spacey: Seven more sexual assault charges filed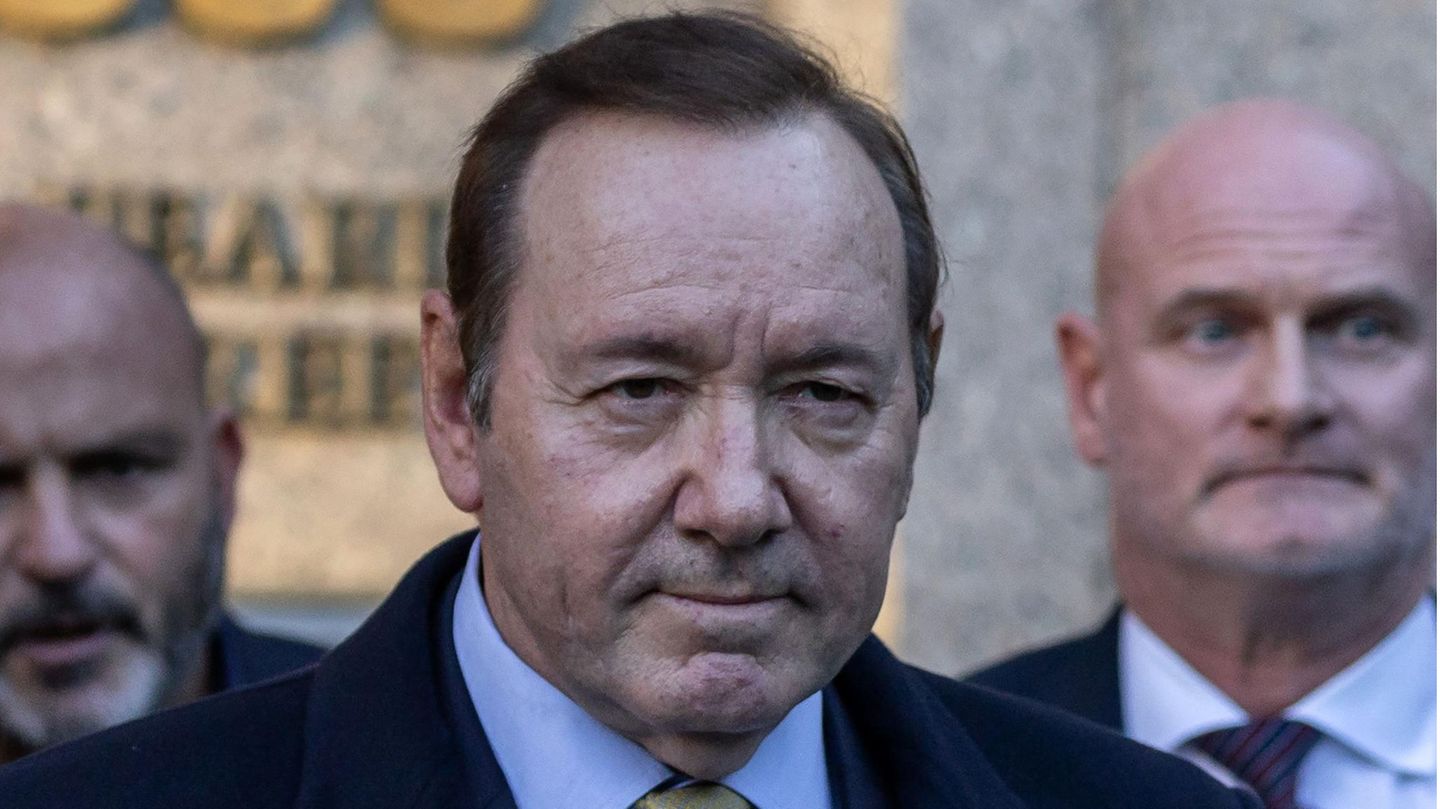 Public Prosecutor's Office in London
Seven more sexual assault charges filed against Kevin Spacey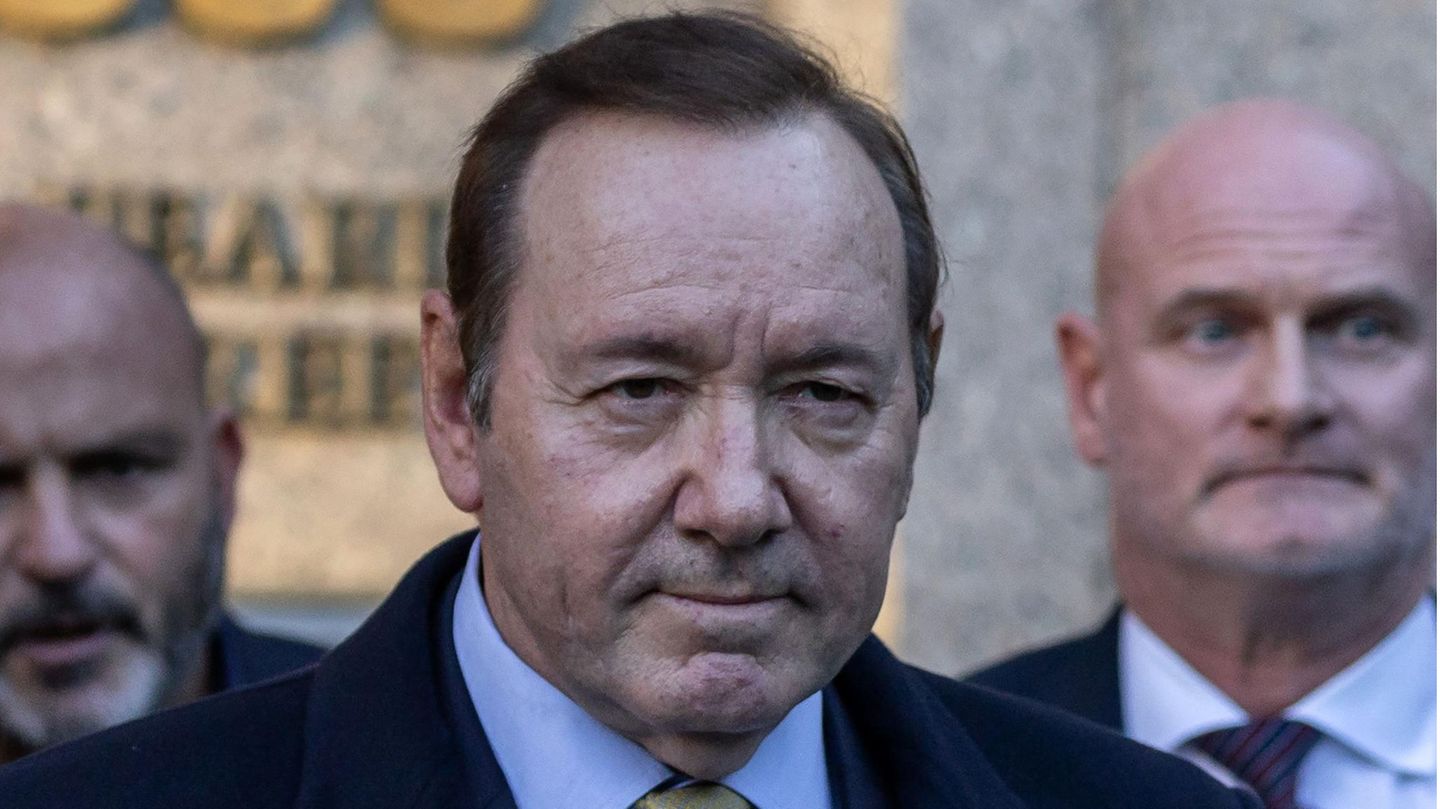 In July, Kevin Spacey denied serious allegations of sexual assault in London. In New York, a jury recently acquitted him in a sensational case. The Oscar winner seemed to be on top. But now the British public prosecutor's office is following suit.
The British public prosecutor's office increases the pressure on Hollywood stars Kevin Spacey. The 63-year-old faces seven other counts of sexual assault, Rosemary Ainsline of the Crown Prosecution Service (CPS) in London said on Wednesday. This means that there are now a total of twelve counts of charges in Great Britain. The allegations made by a man weigh heavily.
In one of the cases, which is said to have occurred between 2001 and 2004, the American is accused of forcing a person to engage in sexual activity against their will. The law provides for up to ten years in prison.
By the end of May, CPS had indicted Spacey on five counts. The alleged victims were a total of three men who are now between 30 and 50 years old. One of the Accuse reads "penetrative sexual activity without consent". In July, Spacey appeared in person before a London court and denied all allegations. He remained at large. A trial is scheduled to begin on June 6, 2023. It was still unclear whether the new allegations that the London police came up with, according to the CPS, when they reviewed their collected evidence.
The British authority is now following a few weeks after a legal success for Spacey. A US jury in New York unanimously cleared the actor of sexual assault assault acquitted of assault on actor Anthony Rapp. Rapp's allegations, which were made public for the first time in the course of the MeToo debate in 2017, had led to many other allegations and shaken Spacey's successful career.
Kevin Spacey: The case of an acclaimed actor

The double Oscar-Winner had become one of the most prominent Hollywood stars with films like "The Usual Suspects" and "American Beauty".
That was suddenly far away, rather Spacey became a face of the MeToo debate, which was mainly triggered by allegations against former film mogul Harvey Weinstein. Weinstein is on trial for a second time on sexual assault charges. As the Public prosecutor announced in Los Angeles on Tuesday that the number of plaintiffs was reduced from five to four. At first there was no reason for this. A trial in New York ended in 2020 with a guilty verdict and a 23-year prison sentence. His legal team has appealed the verdict. Weinstein has denied any guilt.
Spacey was often in England. At the time of the alleged crime, he was artistic director of the London theater The Old Vic. The renowned house reported 20 complaints that had been received against the American for inappropriate behavior.
Spacey lost his role on the Netflix series House of Cards. There, too, crew members had accused him of sexual harassment. He also had to pay the production company MRC $ 31 million (about 27.6 million euros at the time) in compensation for lost income and avoided the public for years. It was not until 2021 that he received a smaller role in the Italian film "L'uomo che disegnò Dio" for the first time.
After the acquittal in New York, Spacey's team was demonstratively optimistic. The jury's decision offers an outlook on how the allegations against Spacey will continue overall, his defense attorney Jennifer Keller said. She is sure that the actor will also be cleared of all other allegations.
Spacey himself made it clear a long time ago that he would fight back to the end. "I will defend myself against these allegations and I am optimistic that my innocence will be proven," he said. British prosecutors have said Spacey has the right to a fair trial and will be presumed innocent until proven otherwise.
ckl
dpa