Kenya: Raila Odinga fails for the fifth time in the presidential election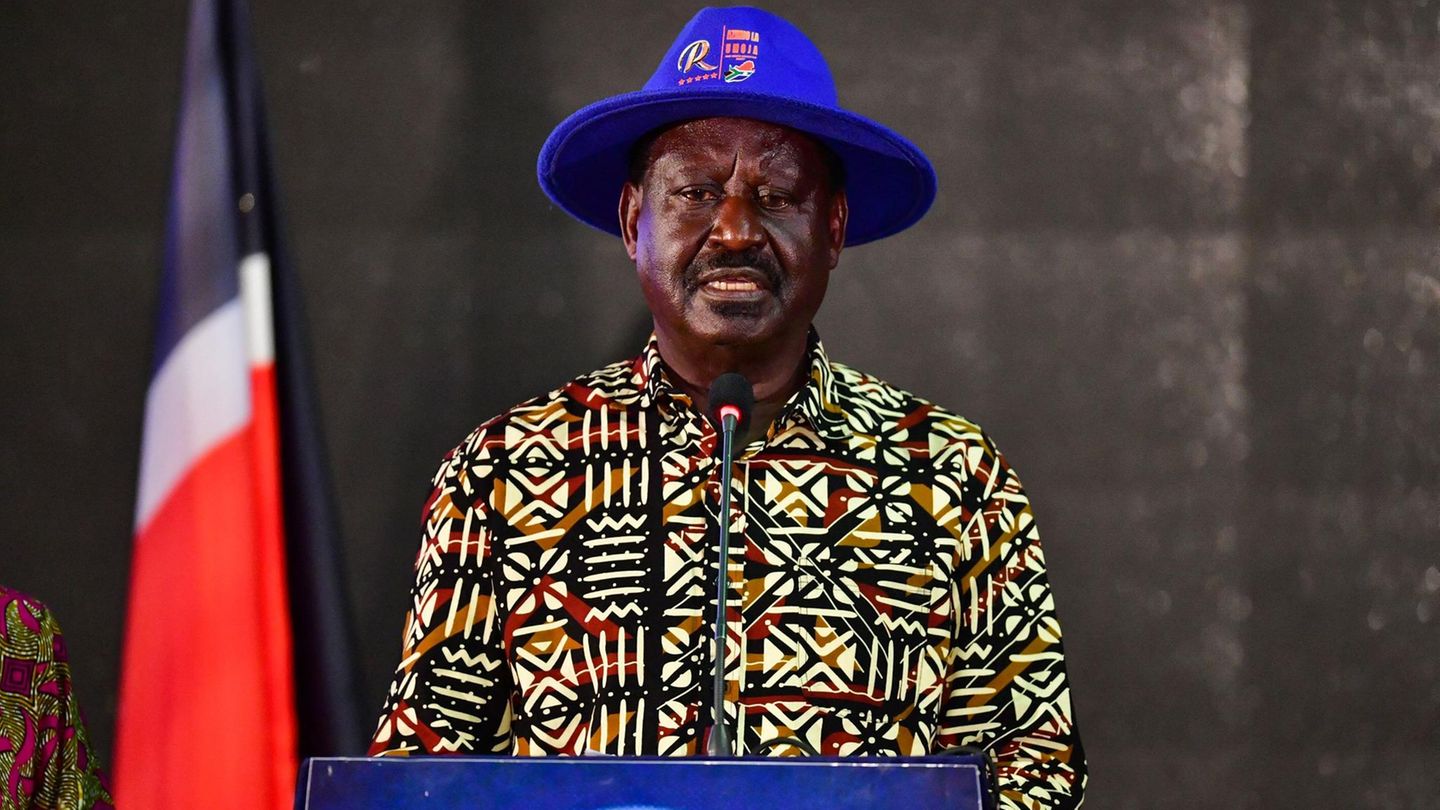 A permanent loser
Raila Odinga ran five times in the presidential elections in Kenya. He failed five times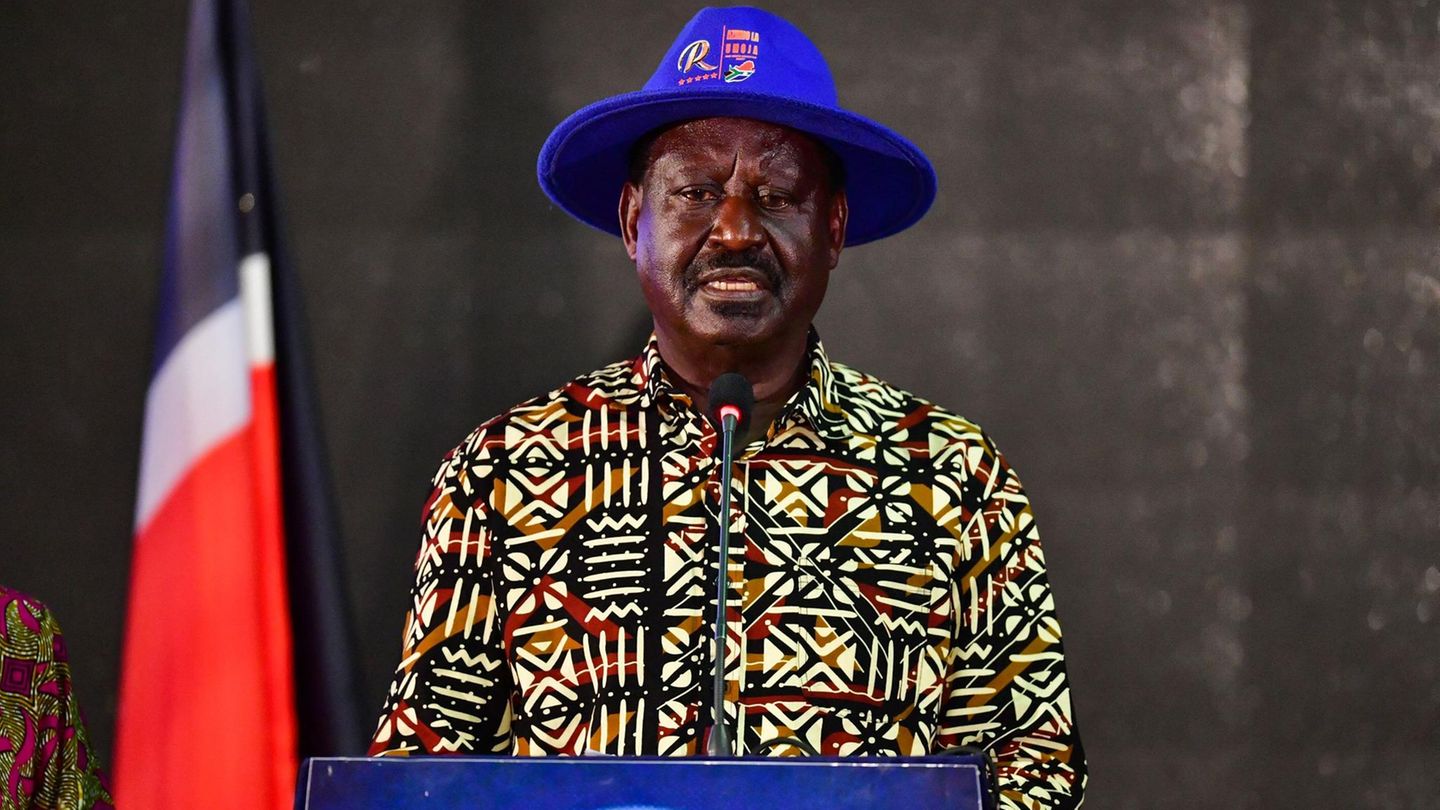 It is an almost tragic fate of a controversial politician. Raila Odinga has tried five times to become President of Kenya. He failed five times.
Raila Amolo Odinga has spent most of his adult life in politics. As a democracy activist, he even spent eight years in prison. But even in his fifth presidential election, the 77-year-old lost. And as in the two previous elections, he is convinced that he was cheated of his victory. He announced that he would contest the result. The reason for the defeat could just be the reconciliation with a longtime opponent.
Odinga has always posed as an anti-elitist troublemaker, despite being one of of Kenya belonged to the most important political dynasties. The decision to ally himself with his arch-rival, incumbent President Uhuru Kenyatta, also makes this staging appear outdated.
The couple's families have dominated politics in the East African country since it gained independence from British colonial rule in 1963. Uhuru Kenyattas Father Jomo was Kenya's first president and his rival Jaramogi Oginga Odinga, Raila's father, served as vice president.
Raila Odinga spent his early years as a politician either in prison or in exile. During the autocratic reign of President Daniel arap Moi, Odinga was a fighter for the democracy. In 1992 he entered the Kenyan Parliament and then ran unsuccessfully for the presidency in 1997, 2007, 2013 and 2017.
2007 election dark spot in Kenya's history

The 2007 election in particular cast a dark shadow over Kenya's politics. In addition to Odinga, numerous independent observers also found the election process to be extremely flawed. More than 1,100 people lost their lives in the subsequent violent clashes between supporters of various political camps.
The alliance between Odinga and Kenyatta in March 2018 came as a surprise to many after decades of enmity. But the president's support carried risks for the former prime minister. His adversary, Vice President William Ruthocould now stage itself as an anti-establishment candidate.
Odinga has polarized Kenyans ever since he entered politics. While his supporters see him as a much-needed reformer, his critics see him as an incendiary populist. He is considered a charismatic speaker, but at the same time he has a reputation for being stubborn and sometimes short-tempered.
In the 1960s Odinga studied mechanical engineering in the GDR. He named one of his sons after Fidel Castro. Today he is not as wealthy as a businessman as Kenyatta or Ruto, but he owns a corporate empire with interests in several energy companies. Odinga has been married to his wife Ida for almost 50 years and has three children and five grandchildren.
Raised as an Anglical Christian, he later converted to evangelicalism and was baptized in a Nairobi swimming pool in 2009 by a self-appointed prophet. During his 2017 presidential campaign, he promised his followers to take them to the mythical promised land of Canaan.
The Arsenal football fan credits his love of sport with developing a calm attitude towards the rough world of politics. In an interview with the AFP news agency last year, he said: "Sometimes you lose, sometimes you win. It hurts, but that's the way to accomplishment."
Will Odinga compete for a sixth time?

But even on his fifth attempt, he was apparently denied this "perfection". It is unclear whether the 77-year-old will also compete a sixth time. First, Odinga wants to exhaust all "legal options" to take action against the election results. This is not only extremely close, but was also doubted by four of the seven members of the Kenyan electoral commission.
Protests broke out in several Odinga strongholds on Monday evening. After that, the situation initially remained calm. Nevertheless, the fear of unrest is growing, as it was after the 2007 election. A lot will depend on how Odinga handles the situation.
Ammu Kannampilly/kng
AFP