Jeremy Renner reports 30 broken bones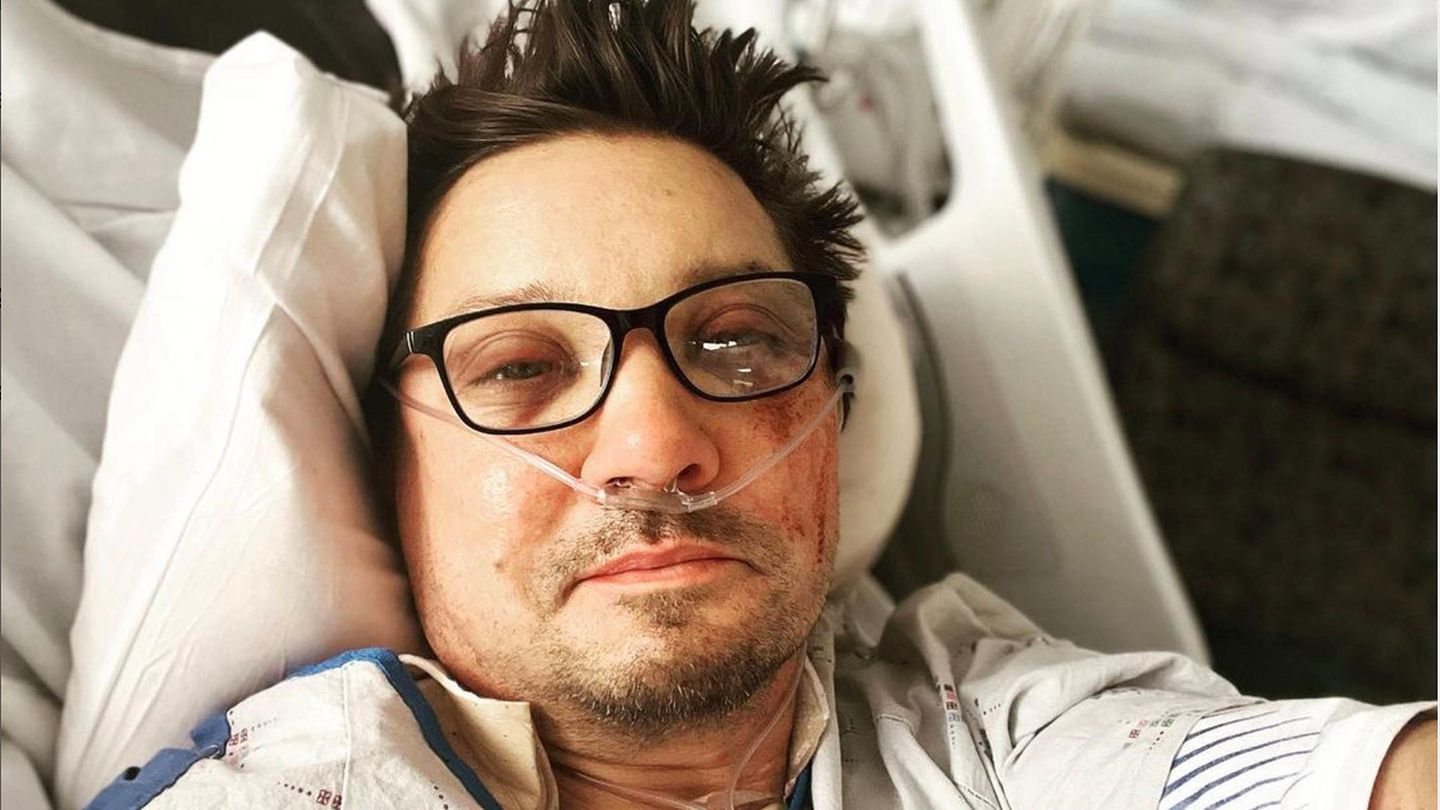 Run over by a snow plow
Jeremy Renner broke 30 bones in accident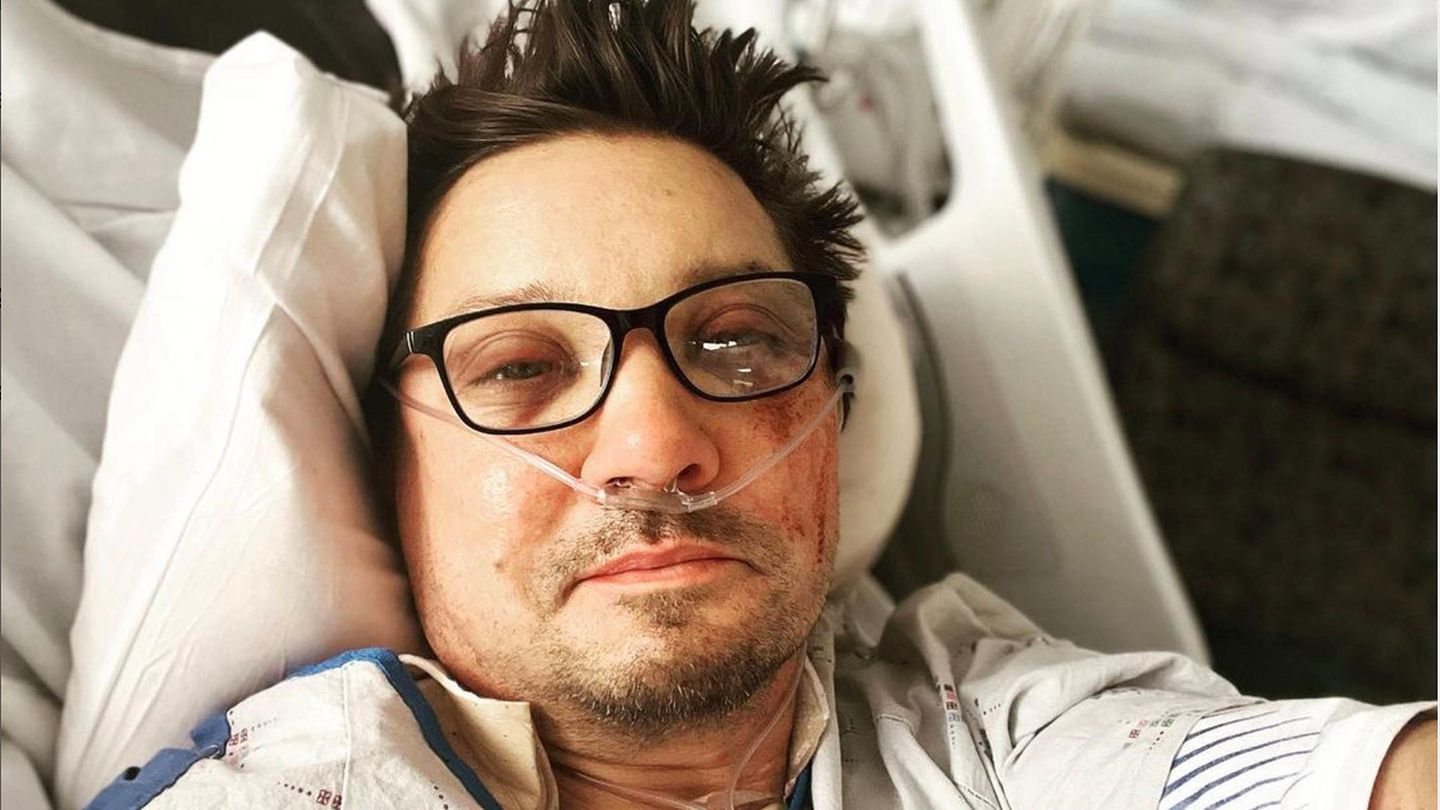 Jeremy Renner survived a serious accident on New Year's Day: a snow plow weighing several tons rolled over the actor. How brutal it got him, he now reveals on Twitter.
After his accident on New Year's Day, Jeremy Renner reported from the hospital. "I want to thank everyone for their messages and attention. Lots of love and thanks to all of you," the actor wrote on Twitter. "The 30+ broken bones will heal and grow stronger. As will the love and connection with family and friends."
Along with his words of thanks, Renner published a recording of his sickbed. The photo shows Renner's right leg being treated by a physiotherapist.
However, larger plaster casts cannot be seen on the recording. Only a plaster can be seen on the left ankle. Renner did not reveal which bones were said to be broken.
Posting the same photo on Instagram, Renner also wrote, "Morning workouts, resolutions, all that changed on this special New Year's Day…born out of tragedy for my entire family, and quickly bundled into love lived."
In addition to fans, stars also comment on Renner's contribution. Heidi Klum wrote: "Sending you love." Behind it she puts a heart. Actor Chris Hemsworth, who can be seen with Renner in several "Avengers" parts, encouraged his colleague: "You're a champion, mate. We love you."
Jeremy Renner shows humor after accident

On New Year's Day, the 52-year-old was run over by a heavy snow plow on his property near Lake Tahoe on the border between the US states of Nevada and California. Previously, he is said to have tried to free a family member's car that got stuck after a heavy snowstorm. He was flown to the hospital and operated on. According to his spokesperson, he suffered "blunt trauma" to his chest and "orthopedic injuries."
A few days after the accident, the US actor showed his fans a humorous video. In the clip, which he posted to his social media, he's lying in a hospital bed in intensive care with tubes and injuries to his face, yet still manages to joke about his condition. What he probably owes above all to the loving care of his family. "A 'not great' day in ICU turned into an amazing spa day with my sister and mom," Renner captioned the video of him getting a little scalp massage.
Three weeks have passed since the accident. The 52-year-old should be discharged from the hospital in a few days.
ivi