+++ International Women's Day +++: "Women are like a tailwind"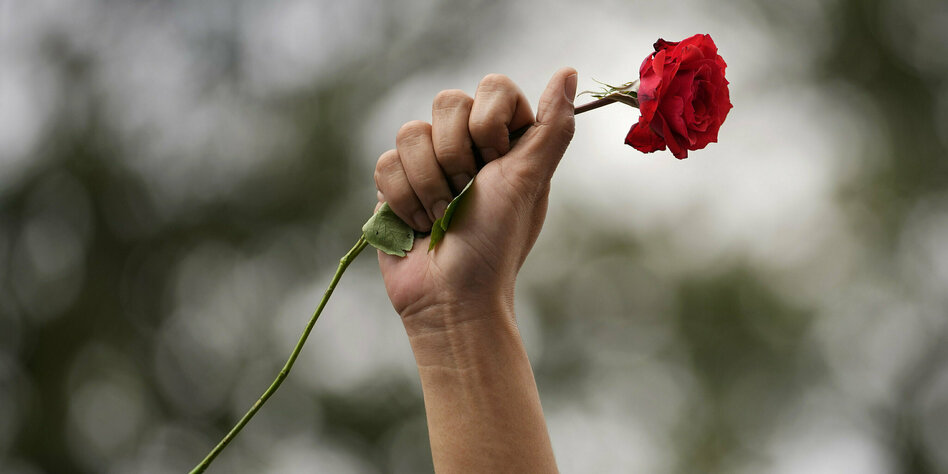 Herbert Grönemeyer has rewritten his song "Men" for today's Women's Day: "Women make us strong". Women's Day news from around the world.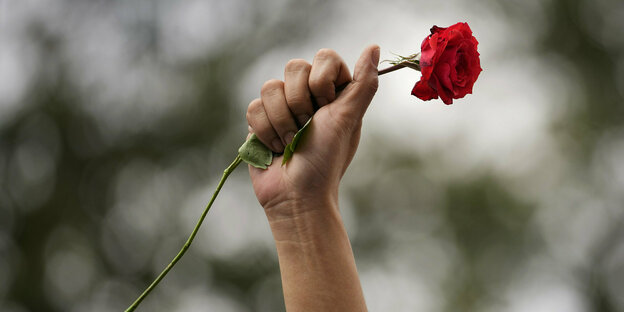 It's women's day – and what are women doing in the taz? They work. Yes, it's okay, men also work today. But the colleagues could have come up with the idea of ​​running production alone today. But they aren't, so we're just celebrating ourselves here – and delivering messages that affect women all over the world: positive, sad, life-changing, funny. And you, dear readers, are welcome to send us your impressions of the streets, of the demos, of your home.
Where is women's day a public holiday?
Today is a day off in Berlin, Brandenburg and Mecklenburg-Western Pomerania: in schools, daycare centers, universities, authorities. Women's Day is on in these three federal states National holiday. We think it should be a public holiday in every state.
Grönemeyer: "Men" rewritten as "Women"
What was that again? "Men hug / men give security / men secretly cry / men need a lot of tenderness / oh, men are so vulnerable / men are simply irreplaceable in this world" – that's how Herbert Grönemeyer sang it – to this day. He has rewritten his song, today, for women, for more justice, for more empathy of men towards the achievements of women: "Women make us strong / women are like tailwind / women laugh out loud / women give you a child"
The rbb sent the reworded song, you can hear it here.
UN: "Colossal act of self-harm" by Taliban
Since the Taliban took power in August 2021, the rights of women and girls have been more restricted in Afghanistan than in any other country in the world. This is what the United Nations (UN) wrote in a report on International Women's Day on Wednesday. Confining half the population at home while the country is grappling with one of the biggest humanitarian crises in the world is a "colossal act of national self-harm," the United Nations said.
The Taliban have them Women's freedoms severely restricted in Afghanistan. For example, they are no longer allowed to attend higher schools and, since the end of last year, no universities. They are also now prohibited from visiting public parks and gyms. At the end of the year, the Taliban banned Afghan women from working in non-governmental organizations, with a few exceptions.
According to a World Bank report, five months after the Taliban took power, around half of the women who were previously employed have lost their jobs. Another World Bank report from November 2022 shows that Afghan women have been increasingly working or looking for work again for several months due to the economic hardship in their country. However, women would now mostly work at home as self-employed.
The UN warns of serious consequences of the repressive regulations against the female population of Afghanistan. Excluding women from education increases the risk of early marriage, poverty and domestic violence. "The rights of women and girls must be restored in order to achieve an inclusive, peaceful and hopeful Afghanistan," the organization said. (dpa)
Women's demonstrations in Berlin (selection)
The GEW calls in Invalidenpark in Mitte from 1:00 p.m. to 3:00 p.m. for the demo "Feminist – Solidarity – Unionist!". According to the police, 5,000 participants have registered. The demonstrators want to cross Unter den Linden to Bebelplatz, where a final rally is to take place from 3:30 p.m.
At the Bebelplatz a rally was also registered by the Alliance for Sexual Self-Determination: 2.30 p.m. to 5 p.m. 1,500 participants are expected.
Another large demonstration under the motto "Together we are powerful" from 12 p.m. to 6 p.m Republic Square take place in Tiergarten. According to the Berlin police, 5,000 participants have registered for this.
In Friedrichshain will be demonstrated between 2 p.m. and 7 p.m. The event was privately registered with 5,000 protesters. The route leads from Frankfurter Tor to the prison for women on Alfredstrasse in Berlin-Lichtenberg.
demonstrations nationwide
The Verdi union is calling for demonstrations nationwide. Where you can get involved in your hometown You will find here.
Femicide on Women's Day in France
In Metz, eastern France, a man stabbed a woman in front of the cathedral in the center of the city. Mayor François Grosdidier said on Wednesday that it was a terrible act on International Women's Day. The attacker is said to have been the woman's partner, reported the broadcaster France Info with reference to the investigators. The woman was taken to the hospital with serious injuries, and the man was arrested. "This tragedy reminds us once again of the terrible reality created by those who claim the right to rule women's lives and liberties," the mayor said.
Murders of women – femicides – are unfortunately the order of the day – all over the world. In Germany a woman dies every third day by the violence of a man, usually his own partner or ex-partner.
Another flower day?
Yes, the red carnation as a symbol of the socialist women's movement still played a role on Women's Day in the GDR. The eternal hope of florists (or women traders: according to Fleurop, 93 percent of the shops are owned by women) should nevertheless be that March 8th will tempt people to give away whole bouquets. Flower gifts are nice, but somehow off topic. Nevertheless, the resourceful flower delivery network has found a way to get involved: They have statues reminiscent of famous women decorated with flowers. "In Berlin, Hamburg, Munich, Leipzig and other cities, the floral decoration ensures increased visibility and perception of female sculptures, bronze statues or monuments," writes Fleurop. That's PR, of course, but if it also serves to make historical female figures visible, we don't want to be like that.