Inflation in Prisons: Relief Packages for Prisoners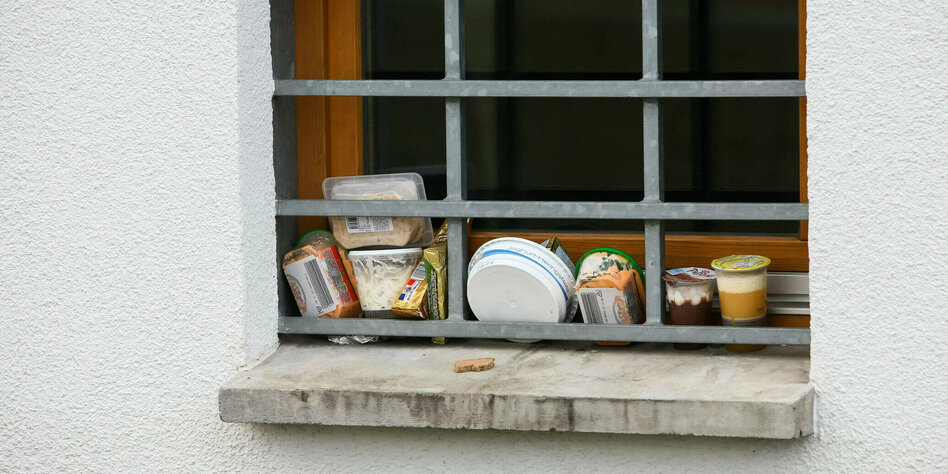 Food is also becoming more expensive in prisons. But the government's measures to cushion inflation don't apply to inmates.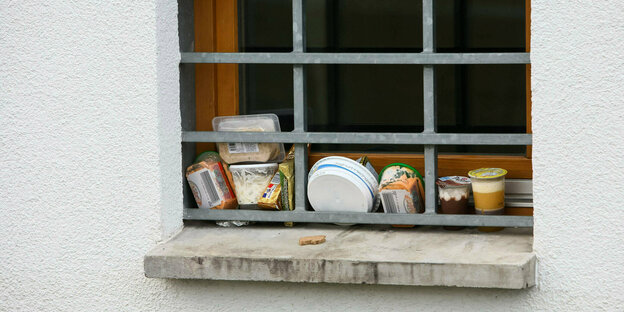 BERLIN taz | Food prices have risen significantly in recent weeks. Almost 30 percent for dairy products and almost 50 percent for edible oils. In order to relieve people, the federal government has so far three relief packages launched. There are no tailor-made measures for every population group. One group, however, is particularly affected by the high prices without being included in any relief package: prisoners.
A taz research has now revealed that despite rising prices, the budgets for the kitchens have only been increased in four federal states, by between 5 and 25 percent. There is also hardly any support for most self-supporters, i.e. inmates who cook for themselves. An exception are Baden-Württemberg, Bavaria, Berlin, North Rhine-Westphalia and Hamburg.
"Prices keep rising," says Norbert Konrad, an inmate at Werl Prison in North Rhine-Westphalia. After the end of his prison sentence, he is now in preventive detention. While prisoners are usually cared for by communal catering, those in preventive detention are allowed to cook for themselves on request. However, they can only buy pasta, vegetables and oil through an "institute clerk". In Werl and most prisons in Germany this is Massak GmbH, as the taz already reported. Massak had already taken high prices before the corona crisis. Konrad sued against it in 2020.
Different conditions depending on the state
Many prisoners come to prison with debts, and many cannot afford expensive food. In most countries, prisoners are obliged to work and are paid less than 2 euros an hour. Those who cannot work receive pocket money that is even lower. Self-caterers receive a meal subsidy, which is between EUR 2.42 and up to EUR 8.68 per day, depending on the federal state.
In July, Konrad got his hands on a court decision on an urgent application from a fellow prisoner in Werl. Because of inflation and a special diet, he had applied for his meal subsidy to be increased from 2.42 euros – the lowest in Germany – to 4 euros. The court decided: the subsidy must increase, but 3 euros were enough to eat healthily. As a result, Konrad also submitted an application. On September 27, he received the positive court order.
On October 1, the institution finally increased the subsidy for all those in preventive detention "due to the increased food prices" to 3 euros, as a spokesman for the North Rhine-Westphalia Ministry of Justice told the taz. That is around 24 percent more than before. But still two thirds of what Hartz IV recipients are entitled to per day for food. In other countries, too, the prisons have reacted to rising prices. In Baden-Württemberg, the subsidy for self-catering was increased by around 10 percent in mid-April to €2.83 per day. In Berlin there was an increase of around 20 percent as of October 1st. But Berlin already pays more than North Rhine-Westphalia and Baden-Württemberg: previously 5.50 euros, since October now 6.70 euros per day.
In Bavaria, not only self-supporters, but all prisoners receive a "financial relief compensation for rising prices at the prison clerk". The first of six monthly installments of the "one-off emergency aid" was paid in July, they say. There is a total of 110.02 euros.
That's all it takes, as most of the increases in food, accommodation, heating and electricity would be borne by the penal system, a ministry spokesman told the taz. The fact that prisoners hardly bear the burden of inflation is also the argument of most states as to why they don't grant "relief compensation" like Bavaria. From Bremen it says: "Nevertheless, the JVA management keeps an eye on price developments in general – and works with the prison clerk on the product selection, an "affordable" price structure and, if necessary, cheaper alternative offers for certain products." A spokeswoman for the Senator for Justice in Hamburg reports: "Of course we keep an eye on the development of prices."
But Hamburg has created a different balance: Prisoners receive 50 percent of their previous pay for every day they are unable to do their work through no fault of their own. Those in preventive detention receive 60 percent. "Hamburg is the first federal state to continue paying part of the wages for prisoners." The background is that in January for the first time due to a corona outbreak in the Fuhlsbüttel prison, all companies had to be closed. Prisoners' money is still scarce. But that The Federal Constitutional Court intends to decide on this shortlywhether the wages of prisoners must increase.