In Zurich there was 186 kilos of gold in the middle of the city – you could touch it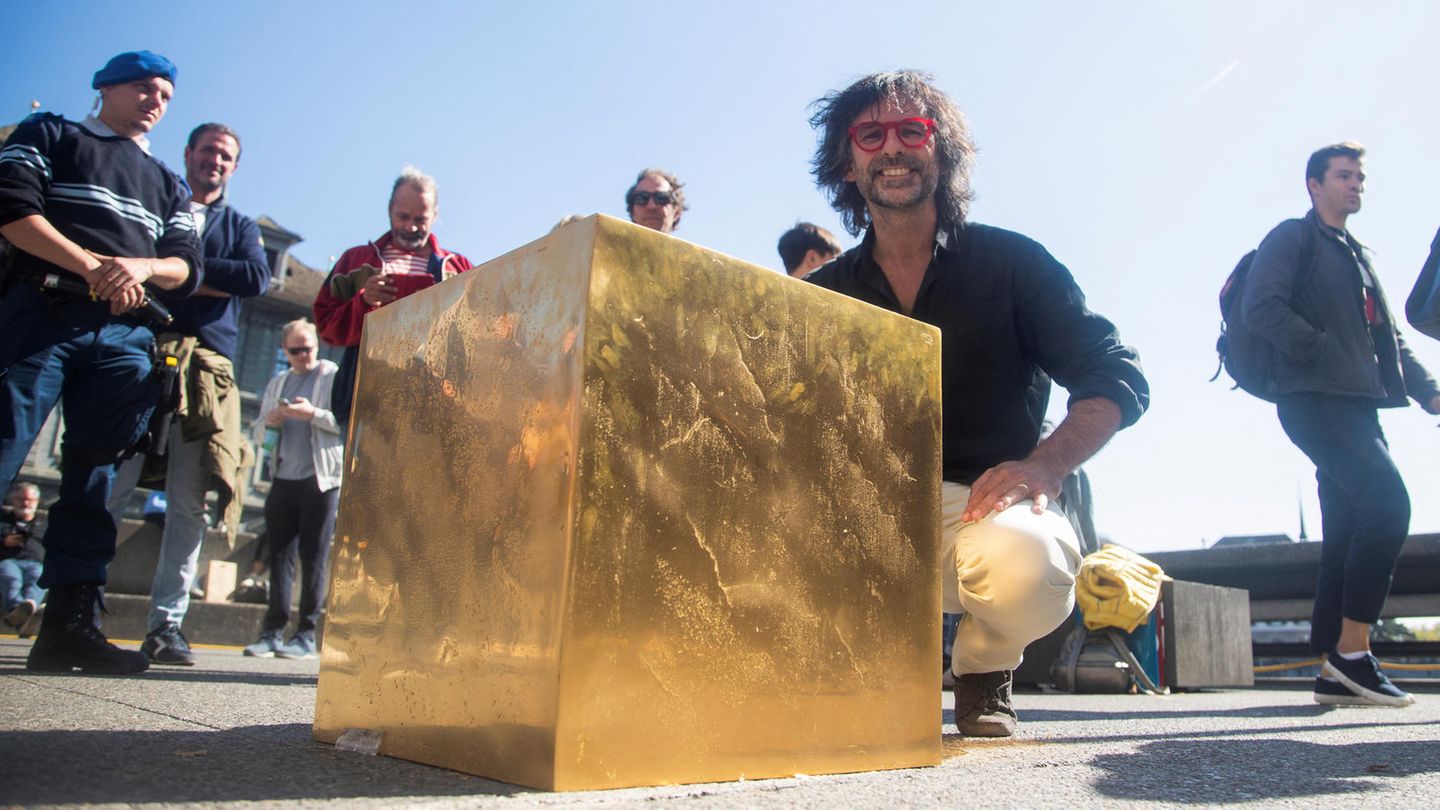 art action
In Zurich there was 186 kilos of gold in the middle of the city – you could touch it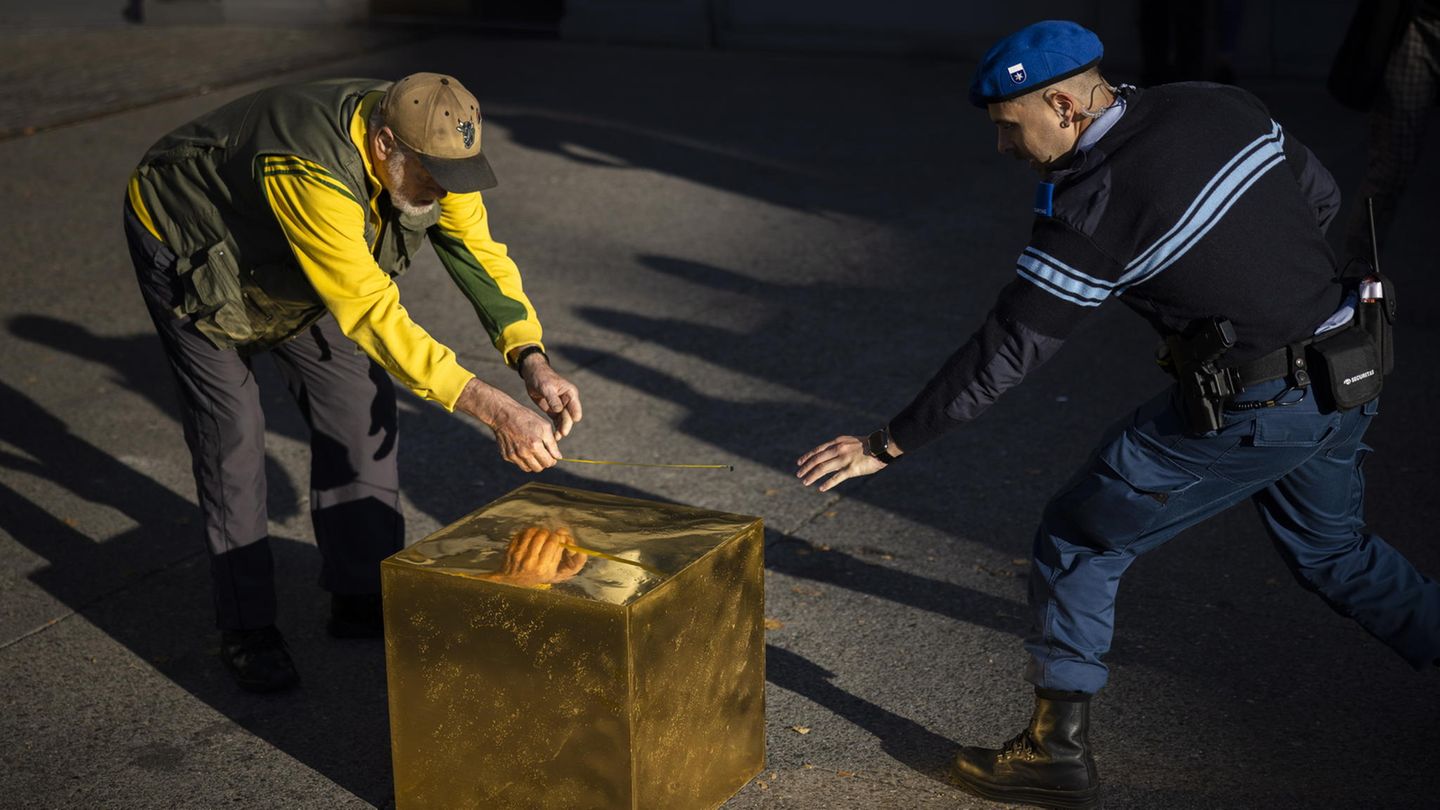 The city of Zurich has received valuable visitors. The largest gold cube in the world, weighing 186 kilos, was on display in the Swiss city for a day. Passers-by were even allowed to touch it. What the work of art by Niclas Castello is all about.
So much gold in one place, it's even in Zurich unusual. On Thursday, a golden cube stood on the Rathausbrücke for one day. In the middle of the city. To touch. 400 pounds of pure 24k gold. It is the largest gold cube in the world. It has a material value of 12.2 million francs, which is roughly the same amount in euros. According to "Blick", the estimated price of the work of art is even CHF 70 to 80 million.
Because art, that's what this shiny cube is all about. It's called "The Castello Cube", named after its creator Niclas Castello. The 44-year-old grew up in Germany and is a renowned contemporary artist. He could be known to an audience not interested in art since his marriage to presenter and influencer Sylvie Meis. The wedding in Florence two years ago was a multi-day spectacle. A one-day spectacle brought Castello to Zurich, where he exhibited his golden cube there.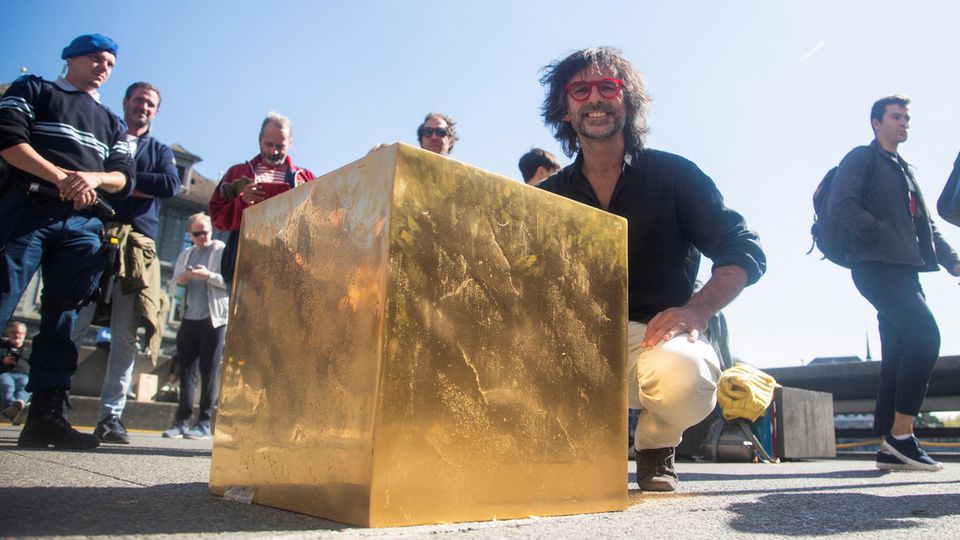 The gold cube was first seen in February of this year in New York's Central Park and then at the Venice Biennale. "It's fascinating how people react to it. Gold has a strong symbolic power in our culture, from the ancient Egyptians to wedding rings," quoted the "Blick" Castello. And he makes it clear: the Cube remains unsaleable. For this he will go on a world tour.
Touching was allowed when visiting the cube in Zurich

Zurich was a special place for the cube as it was made in Switzerland in a bell foundry. Castello was there himself on Thursday. He never takes his eyes off the dice, he says Artist. However, passers-by were allowed to touch the cube. Photographs from the Rathausbrücke in Zurich also testify to this.
As "Watson" reports, it was allowed to touch the work of art and take photos. Just sitting on it is not allowed. And a photo shows a man trying to measure the cube. Then someone from the security staff rushes over. Because that was on site when the golden cube was visiting Zurich.
Source: View, watson, Nicholas Castello
keys