Immigration and language acquisition: Respect for the imperfect!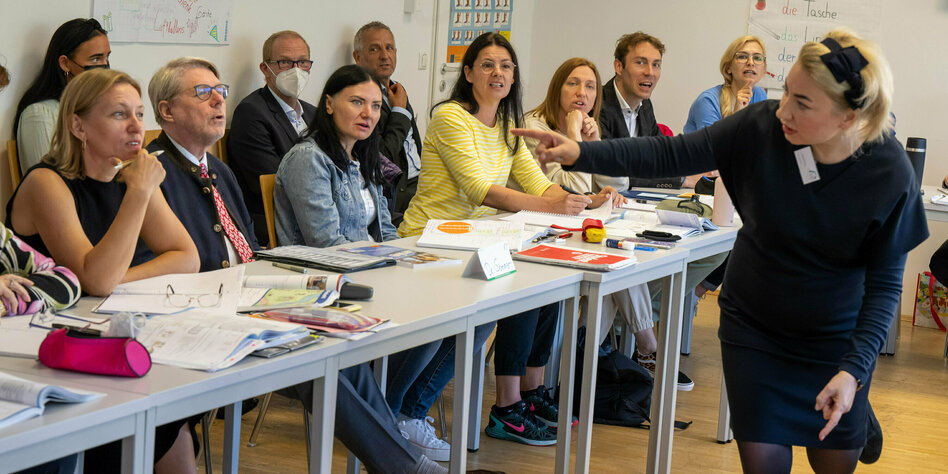 Those who do not speak perfect German are often ridiculed. Being able to make yourself understood at all is much more important than correct grammar.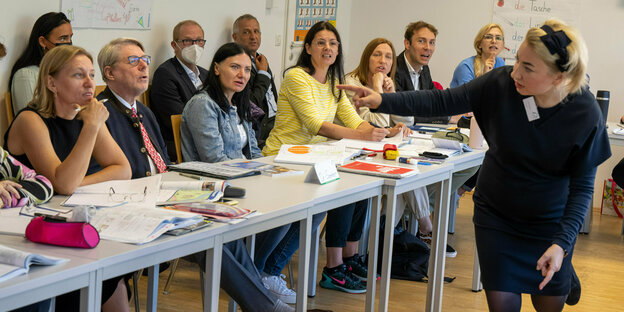 The level of many Germans in the understanding of foreigners who are learning the local language can be seen in the Chinese jokes: "A Chinese comes into the bakery and says: I would like a stupid one. – The saleswoman: Colleague will be right there." Harharhar. When it comes to language acquisition, we will have to keep learning, otherwise the labor migration that we so urgently need will not come to fruition.
In a new Bertelsmann study, companies indicate problems that arise when they recruit foreign specialists. "Linguistic communication difficulties' are at the top of the list. German with its complicated grammar and pronunciation, with the umlauts and double consonants is indeed difficult to learn, and that can be a deterrent.
However, foreigners who live and work here also report how quickly they are treated down by Germans from above if they do not set articles, cases and times correctly. "Good German" is still a social mark of distinction. This language classism belongs in the moth box. The function of the language is much more important than the correct articles: you have to be understood.
In London, for example, you hear different variants of English depending on the migration history. It goes without saying that this is one of the cultural peculiarities. The study rightly recommends that the Language acquisition for migrant workers in the country of origin should begin. The Internet offers all possibilitiesto learn the language in a reasonably interactive and realistic way. This requires more free offers, such as the federal government is planning with the new immigration law.
In the companies in this country, on the other hand, "language guides" would have to be appointed who would stand by the recently immigrated colleagues and, if necessary, also read their business emails. We need a global understanding and more respect for Arabic, Asian or Romansh-tinged German with the corresponding peculiarities. So much cosmopolitanism must be.