How Vladimir Putin's propaganda is silencing the Russians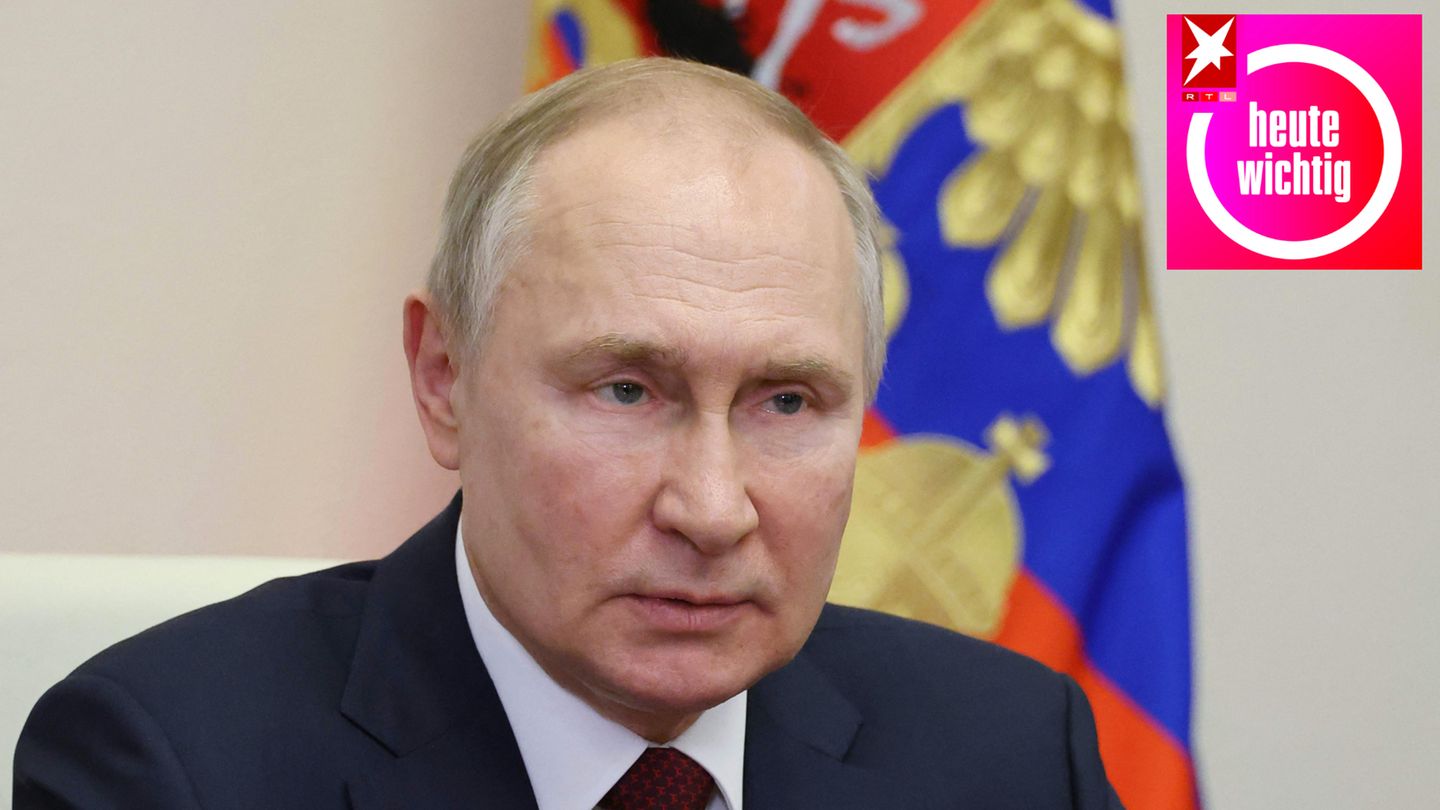 Podcast "important today"
"Russia doesn't care about Putin. The only person Putin cares about is Putin himself"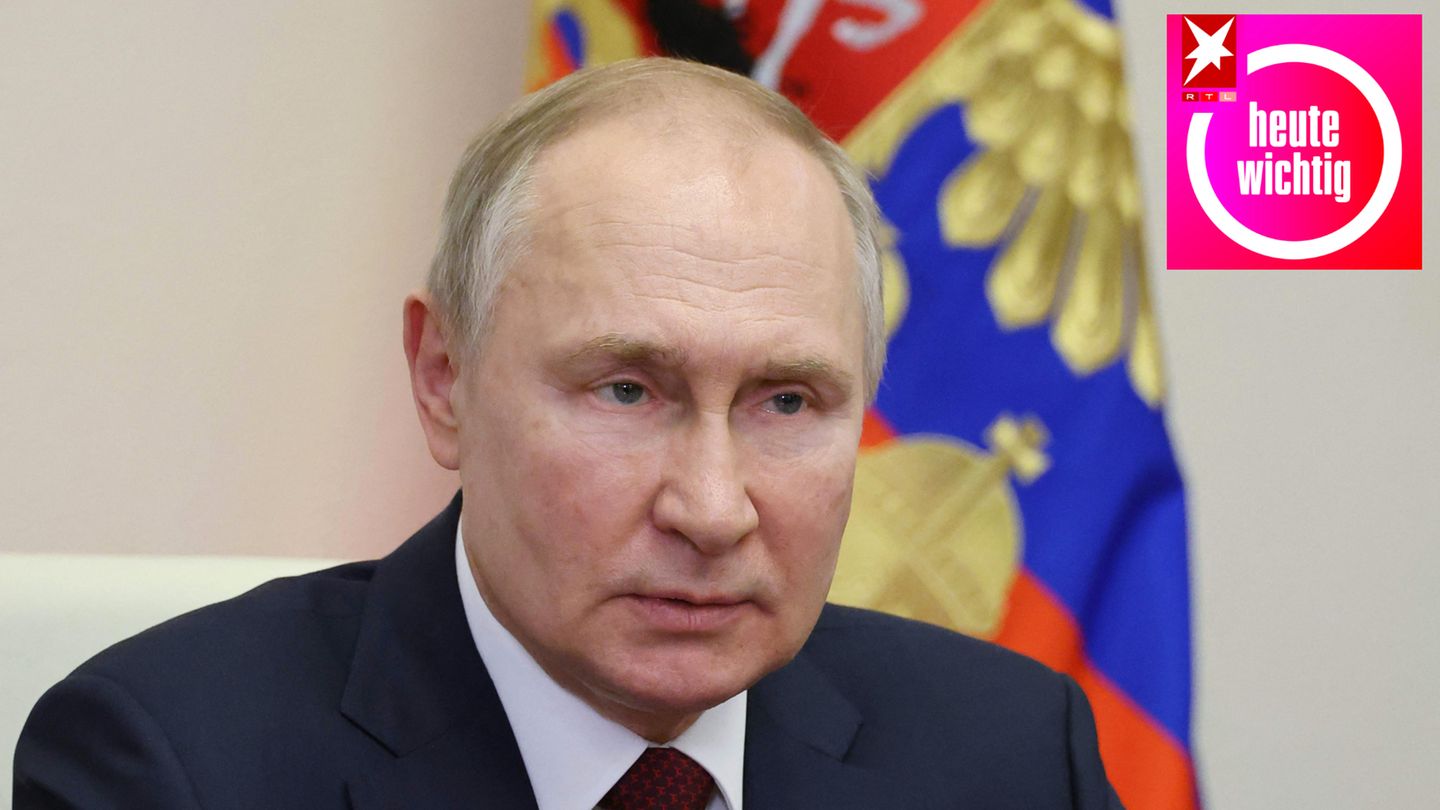 Vladimir Putin once again exposed one of his ministers at the weekend, in front of the camera. The narrative that the strong president is fighting the incompetent other politicians has been fueled for decades. And the Kremlin propaganda works.
The Russian President Wladimir Putin gets into a fight with his deputy prime minister and trade minister Denis Manturow – and presents him to the assembled group. It was about orders for helicopters and missing contracts. The argument could have been edited out, but of course the argument was shown on the Russian news. Putin, the caretaker. Putin, the fighter for the people, that's how he's portrayed – and many people believe the propaganda, says star– Journalist and Russia expert Ellen Ivits. You can't blame people at all: "If you're a woman in her 60s, in the Russian provinces, you don't have access to the Internet, to all the American and European sources of information. You can't get any other information than that Turn on state television," says Ellen Ivits in an interview with "Today's Important" editor Dimitri Blinski.
Fight for survival instead of political observation

The Russian population's disenchantment with politics is often talked about, but for Ellen, who herself has many contacts in Russia also has to do with the difficult situation people are in: "If your whole life is determined by what you put on the table for your children the next day, if you don't have access to heating, hot water or the sewage system, then completely different people occupy you Problems and not world politics. Then, when in doubt, you don't care what's happening in Ukraine because you're dealing with your individual problems that affect you. And that's what Putin is speculating on," says Ellen Ivits in the 443 th edition of the podcast "important today".
spiral of silence

In addition to the struggle for survival, the crowd also plays a role propaganda a big role on state television, at some point you would doubt yourself, they said star-Journalist: "If you are constantly told by everyone else: That's the right opinion, that's how we all are, that's how we all think. You may not think it yourself, but if you listen to it 20 or 30 times, then you come At some point I thought: I'm probably the only one who thinks like that. There's a theory in communication science that explains this. It's called: the spiral of silence.
"Russia doesn't care about Putin"

The Russian state was in the red last year because of the high costs of the war against Ukraine. The deficit adds up to around 44 billion euros, as Finance Minister Anton Siluanov announced. This corresponds to 2.3 percent of the gross domestic product. Putin is putting Russia in a difficult position, including economically. The fact that funds for the war in Ukraine have to be cut elsewhere is not a problem, because according to Ellen Ivits: "The ordinary population no longer plays a role in the Kremlin's thinking." And Putin? "Russia doesn't care about Putin. The only person Putin cares about is Putin himself."
Your subscription to "important today"

Don't miss any episode of "today important" and subscribe to our podcast at: RTL+ music, Spotify, Apple Podcasts, deezer, cast box or on their favorite podcast app. If you have any questions or suggestions, please write to us [email protected].