How Jennifer Coolidge Reclaimed "Cool" and Reached the Top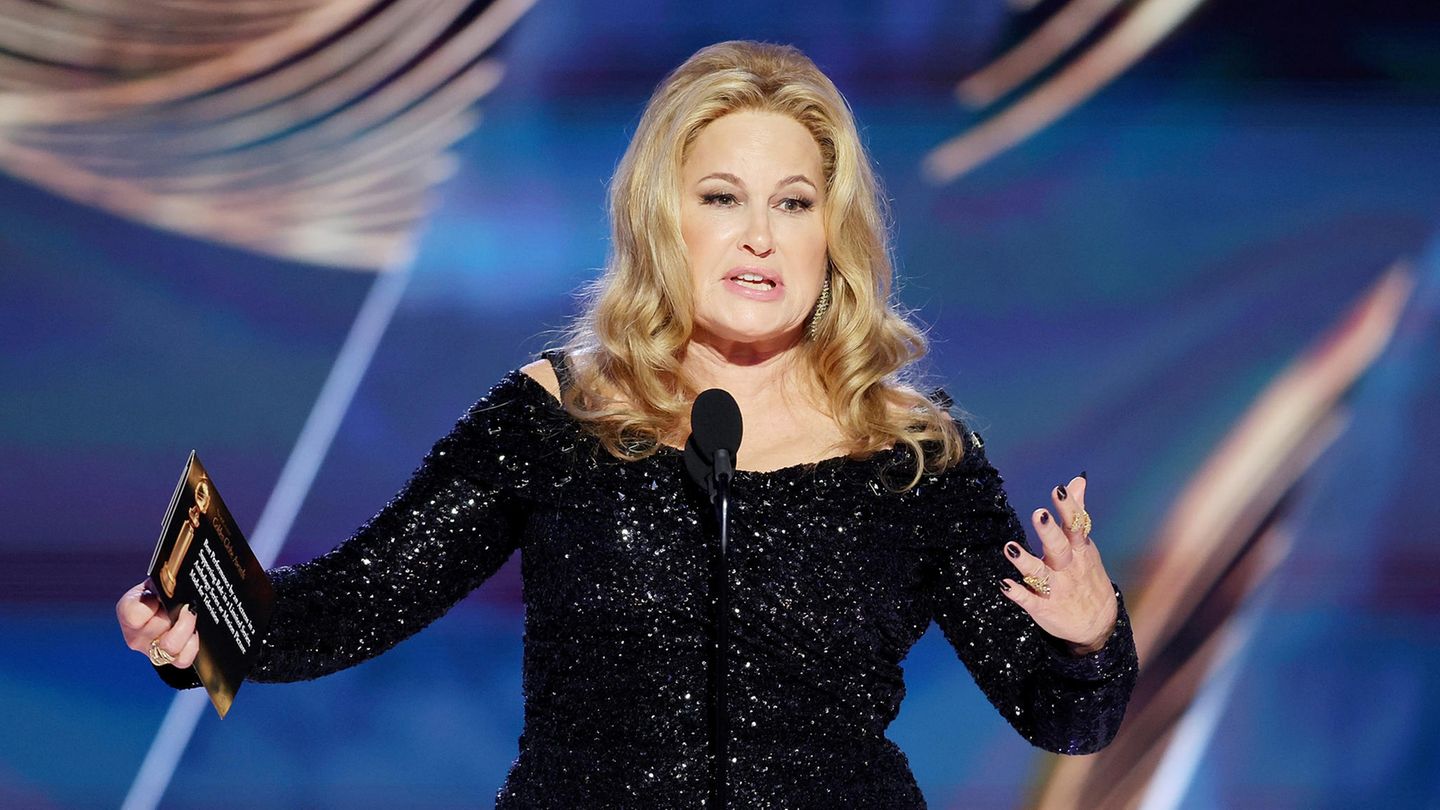 "White Lotus" star
Golden Globe winner: How Jennifer Coolidge reclaimed "cool".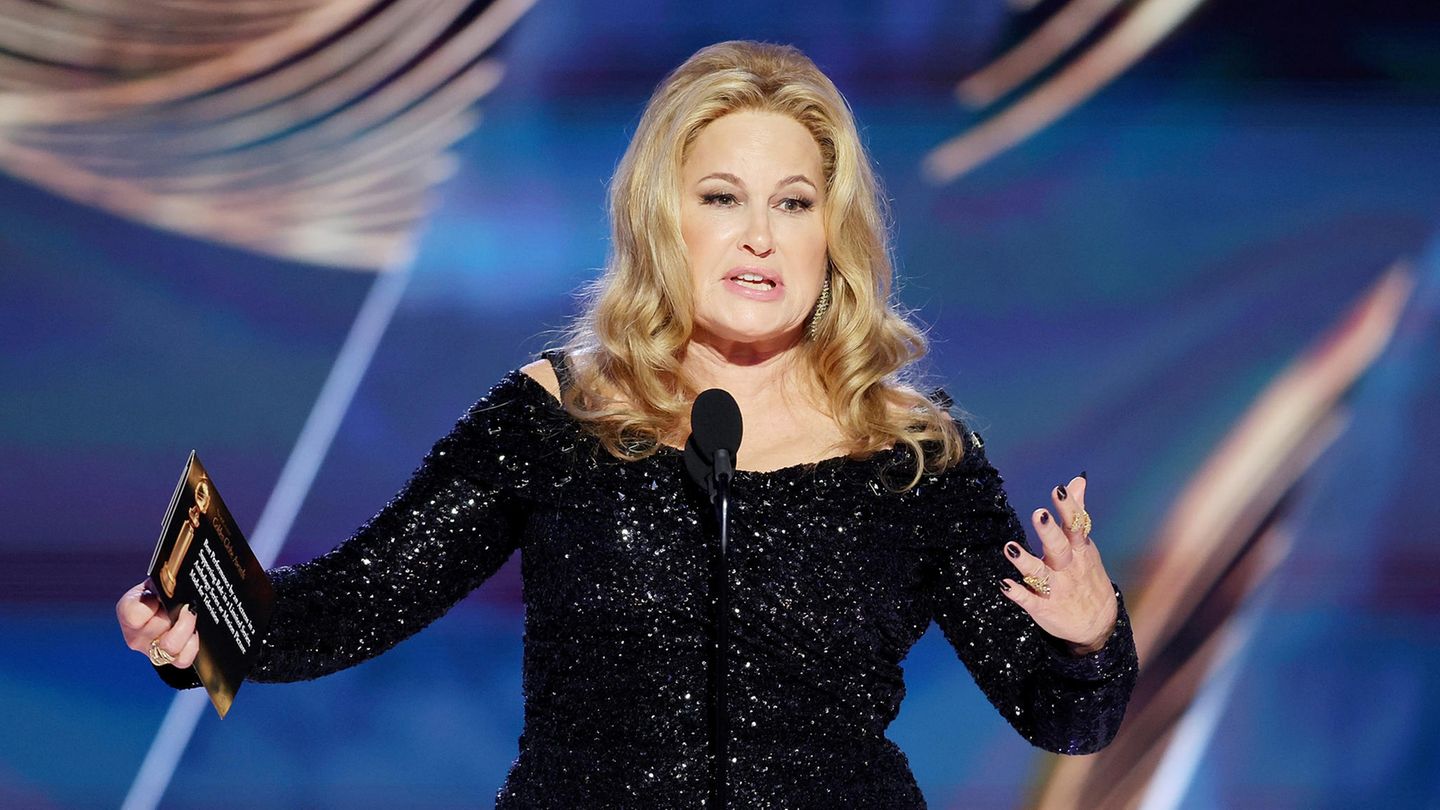 Jennifer Coolidge has won a Golden Globe for Best Supporting Actress in The White Lotus. As the eccentric millionaire Tanya, she wows the audience. The 61-year-old actress gave an emotional speech at the awards ceremony. And proved once again how cool she is.
Jennifer Coolidge has won. Rightly so. The actress won a Golden Globe for Best Supporting Actress for her role as Tanya McQuoid in The White Lotus on Tuesday night. Coolidge plays this eccentric, dazzling and at the same time deeply insecure woman in a captivating way. She is the star of the series. And she's the star at the 80th Golden Globes.
Her speech is warm, charming, self-deprecating and entertaining. Coolidge talks about the big dreams she had as a young person. "I thought I was going to be Queen of Monaco." But as is often the case with dreams, life intervened. You get older and you realize, crap, it's not gonna happen anymore. "Mist" is freely translated here, in the video it is censored by a "beep". Coolidge talks the damn way she wants. Anyway, Jennifer Coolidge is just Jennifer Coolidge. Unmistakable. And that in an industry that is primarily for Women is still shaped by certain expectations and images. For example, the cult of youth, which often goes hand in hand with women getting fewer and less important roles as they get older. Coolidge proves otherwise. At 61, she is at the peak of her career.
Jennifer Coolidge on her role as Stifler's mom

However, she has been an actress for a long time, famous as Jeanine Stifler in the teen stupid comedy "American PieAs Stifler's mom, she became the epitome of the MILF, the mother young men want to have sex with. "There were so many benefits to that movie," Coolidge said in an interview with Variety. She slept with around 200 people thanks to "American Pie".
In another interview, she told how she once invented a twin sister at two men being able to date at the same time. Coolidge spreads such stories openly and confidently. There is joie de vivre in their anecdotes and performances. Which doesn't mean that there weren't darker moments.
Jennifer Coolidge almost turned down her role in "White Lotus."

The way to the first roles was long. After "American Pie" and "Legally Blonde" around the turn of the millennium, Coolidge went quiet again. Smaller roles followed, but there were no major successes. Then, in her late 50s, the huge hit with "White Lotus" – which Coolidge almost missed because she was about to cancel, depressed and hopeless in the midst of the corona pandemic, she felt unable to work. Luckily screenwriter could Mike White, a good friend of Coolidge's, persuaded her in the end. He had written the role especially for her.
"I didn't like the way I looked," she told Variety of the first season. "But did I change it for 'White Lotus 2'? No! I didn't change anything!" It's also that kind of honesty that makes Coolidge so approachable. She's been hailed as the "funniest woman on the planet" on Twitter.
Scenes from "White Lotus" have long since become memes. And Jennifer Coolidge to a gay icon.
Jennifer Coolidge: "You gave me a fresh start"

In 2020 she starred in the award-winning film "Promising Young Woman", there is also applause for her appearance in the current Netflix series "The Watcher" – but by far most of all for "White Lotus". In 2022, Coolidge received an Emmy, now a Golden Globe, for her role as Tanya.
At Tuesday night's awards ceremony, she owes a big thank you to Mike White, who wrote and produced "White Lotus." He is one of the greatest people she has ever met. "Mike White, you gave me hope," says Coolidge. "You gave me a fresh start even though it's the end because you killed me but it doesn't matter because even if this is the end you changed my life in a million different ways." (Spoiler pardon, Tanya dies at the end of season two.)
Coolidge recognizes White's commitment to a better world, animals and friends. "You make people want to live longer." He wipes tears of emotion from his face.
Her neighbors would be talking to her now, Coolidge said. She had never been invited to parties "on her hill" before, now everyone invites her. And you ask yourself: who the hell wouldn't want to party with Jennifer Coolidge?
Sources: Twitter, Instagram, youtube, Vanity Fair, Variety, CNN, pink news