Hostage releases in Niger and Mali: Western hostages free again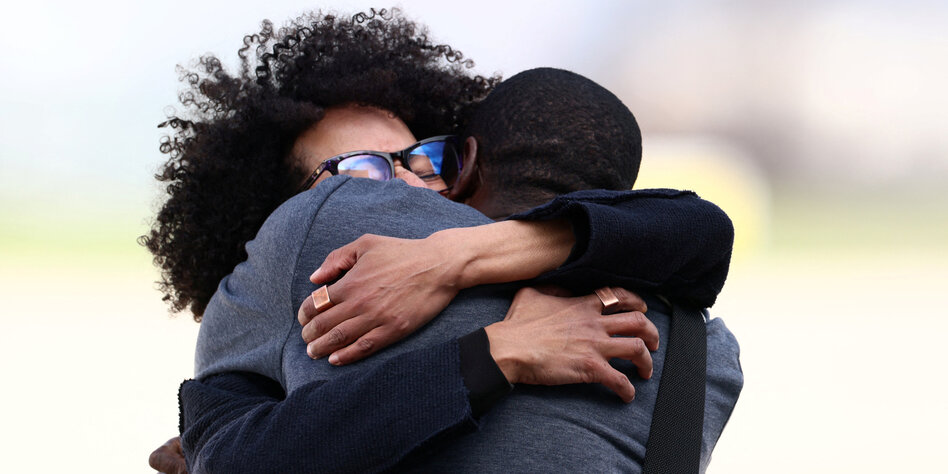 In 2016 the American Jeffery Woodke was abducted in Niger, in 2021 the Frenchman Olivier Dubois in Mali. Now they were free. How remains unclear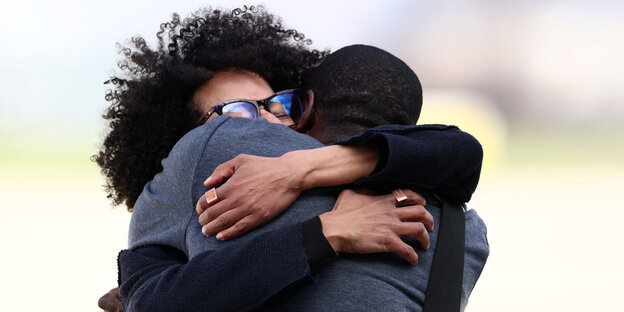 BERLIN taz | After several years in the violence of Islamist terrorists, two of the last western hostages in the African Sahel have been freed. The French journalist Olivier Dubois and the American Missionary Jeffery Woodke were flown from an unknown location to Niger's capital Niamey on a special flight on Monday, where they were welcomed by relatives and friends. Dubois landed in Paris on Tuesday and was met on the runway by French President Emmanuel Macron.
Dubois, a reporter for several French media, has lived in Mali since 2015 and was kidnapped on April 8, 2021 in the city of Gao, where he was due to interview a leader of the Islamist terrorist group JNIM (Group in Support of Islam and Muslims). Woodke, a US missionary who had lived in Niger for more than thirty years, was abducted on October 14, 2016 by gunmen who raided his home in Abalak village and kidnapped him across the border into Mali.
The circumstances of the releases remained unclear on Tuesday. It was officially said that the two hostages had been handed over to the Niger authorities. Where and when was not said. The US government said no ransom was paid for Woodke's release. France's government did not comment on such reports. Tuareg circles in Mali are reporting that France has paid the JNIM Islamists 12 to 13 million euros in ransom – a practice that is repeatedly reported in the Sahel. Loud New York Times Islamist terrorist groups in the Sahel raked in $125 million in ransoms for hostages between 2008 and 2014 alone.
Dubois said "Niger and the French services" were "involved" in his release, but he didn't know what the return would be. He was informed on March 7 that he would be released. He was taken to the northern Malian region of Kidal on March 16 and waited under a tree to be picked up. US Secretary of State Anthony Blinken arrived in Niamey the same day and stayed there for two days.