Hitz explains BVB farewell: "Needed a new challenge"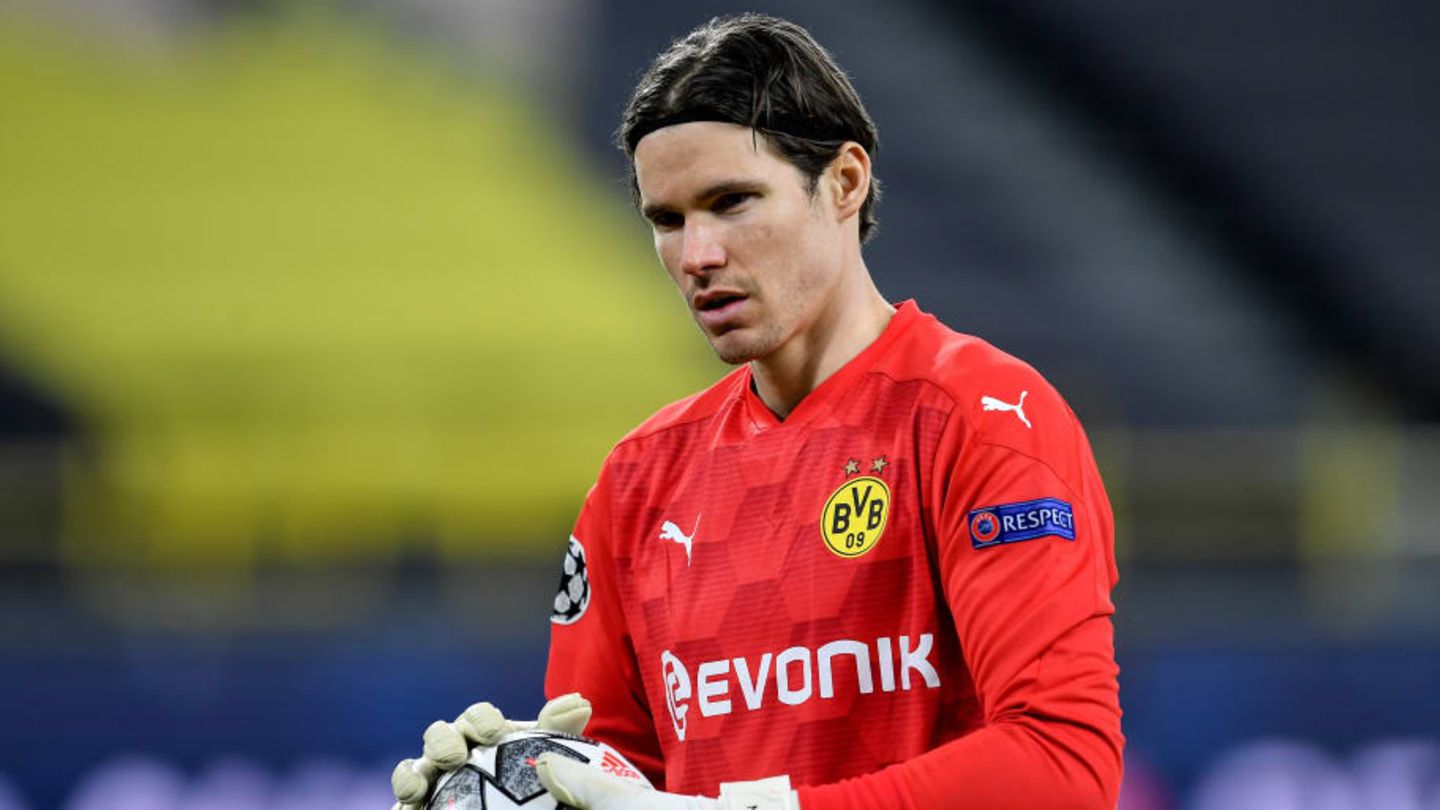 Hitz explains BVB farewell: "Needed a new challenge"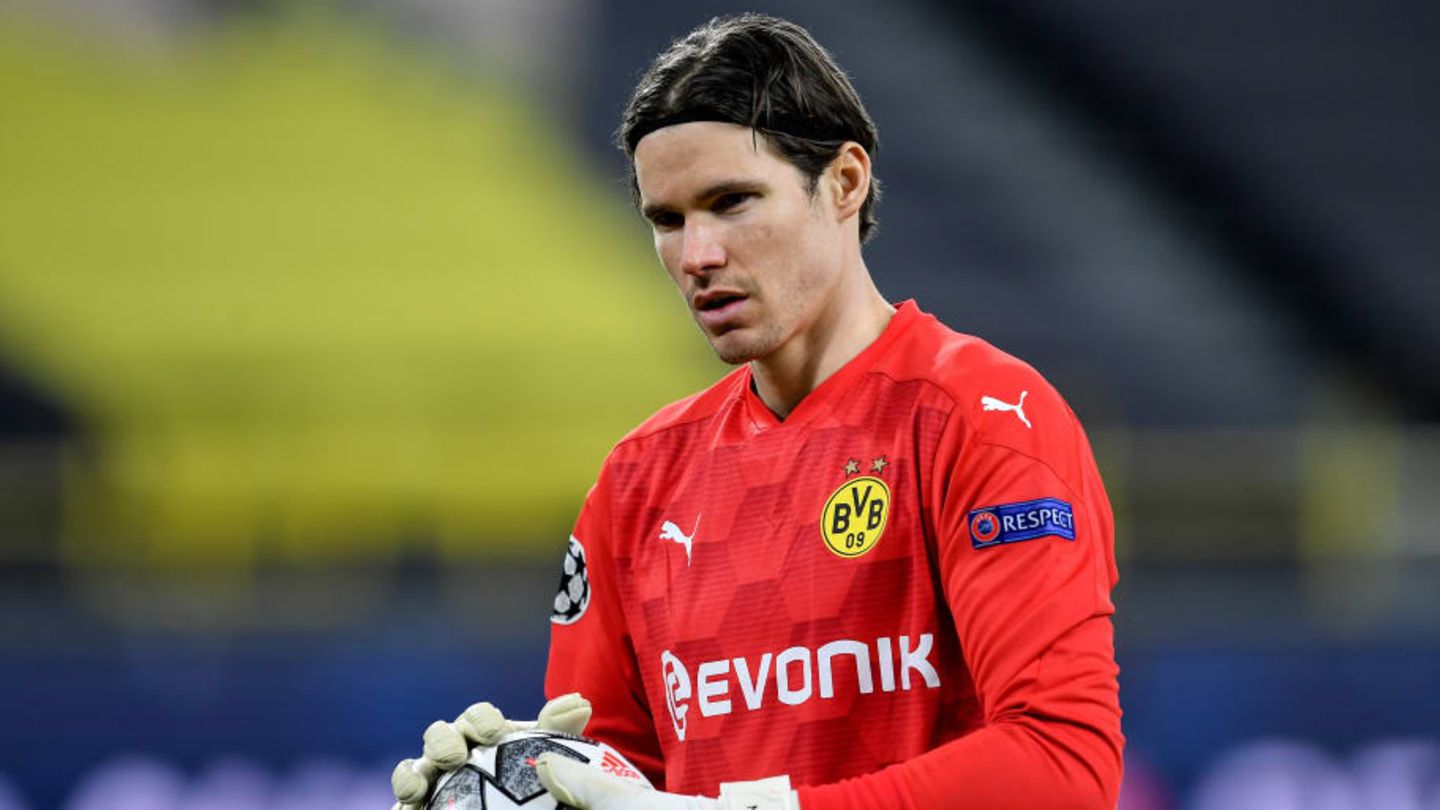 Marwin Hitz spoke about the reasons for his BVB farewell in the summer. Hitz is now a regular keeper at FC Basel.
Marvin Hitz left BVB in June 2022 after realizing that he couldn't hold his own against his compatriot Gregor Kobel in a goalkeeper duel. The experienced Swiss, who played for BVB for four years and replaced Roman Bürki as number one in January 2020, is now a regular goalkeeper at FC Basel and looks back on his time at BVB, which brought ups and downs.
After 14 years Bundesliga Marwin Hitz has returned to his homeland and has been guarding the FC Basel goal since this summer. After all the years in which Hitz sat on the bench again and again, he gave up in conversation with the IMAGE to need "this new challenge".
Hitz's decision to leave BVB and the Bundesliga has a relatively clear background. "It was time for me to go because I still feel very fit and want to play accordingly," he said of his ambitions.
Four years ago, the Swiss switched to Borussia Dortmund with the clear aim of "becoming number one". He had "worked towards this for two and a half years". The news that BVB wanted to sign a new keeper was all the more bitter for him. "I was very proud and of course disappointed when it was clearly signaled to me in the summer of 2021 that I would no longer be number one," he recalls.
Hitz struggled with a replacement role: "My goal was gone"

However, Hitz was never able to get used to the role of substitute goalkeeper behind the much younger and probably more talented Gregor Kobel. "My goal was gone and if you don't have a goal anymore as an athlete, even though you're in top physical shape, then you have to go," he said regretfully. In such a case "you don't help the team anymore".
After all, as a substitute goalkeeper, you have to "always be there 100% for the moment you're needed". Ultimately, the keeper was no longer sure whether he could "give one hundred percent for the team and the club" in this role. Accordingly, his move to FC Basel definitely the best solution for everyone involved.
Hitz captures beautiful BVB moments

Despite everything, Hitz can look back on some nice experiences at the BVB return. This included the 3-2 win against FC Bayern in November 2018, in which he represented Roman Bürki. At that moment he knew "that the change was the right step" and that he "can make it into the goal permanently".
However, Hitz experienced his greatest success from the sofa. In the 4-1 final victory in the DFB Cup against Leipzig, Hitz had to watch after he was able to contribute to the final as a regular keeper in the previous games. "So I cheered with my family in front of the TV. When the score was 3-0 at half-time against Leipzig, my children in BVB shirts were already celebrating the win. I first cheered at the final whistle, then we all went to bed happy ", he remembers one of his "biggest BVB moments".
Everything about BVB at 90min:

This article was originally published on 90min.com/de as Hitz explains BVB farewell: "Needed a new challenge" released.
goal