High energy prices: dramatically underestimated - taz.de
The aid for small and medium-sized companies comes much too late. And end consumers of energy are left all alone with the crisis.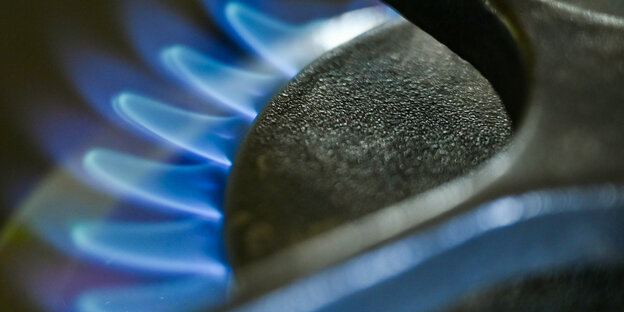 Federal Economics Minister Robert Habeck has announced that he will be helping not only industry but also small and medium-sized companies in view of the extremely rising energy prices. That's right. But the announcement comes late, because many companies are already shutting down their production. It is an indication that something has gone terribly wrong in the Federal Ministry of Economics in the past few weeks.
Those responsible dramatically underestimated the force of the energy price crisis and failed to take countermeasures in good time. Now the fear of immense economic damage is spreading. If the federal government intervenes boldly, companies may get off lightly. Private energy consumers are unprotected.
the 300 euros gross for employees and the other previous measures are not enough to compensate for rising energy prices. Examples of the multiplication of monthly advance payments to many hundreds of euros a month are circulating again and again - because that happens, for example, when consumers had fixed-term contracts because they chose cheap providers via internet portals.
And that is exactly what politicians and consumer advocates have advised in the past. Anyone who followed this now has a potentially life-threatening problem. It's difficult for the others too. The price jumps are over Save energy not compensable.
The federal government is doing too little to protect citizens from the financial fiasco. What will become of the announced electricity price cap is completely uncertain. Other countries such as Spain or Belgium have long since taken action, while Germany is waiting for decisions at EU level. And the government doesn't want to hear about a gas price cap. It is the best instrument to get the economy and private individuals through the crisis reasonably unscathed. It is striking that the conservative government in Great Britain is aware of this, but not the red-green-yellow government in Germany.