Heated duel between Switzerland and Serbia: That's behind Xhaka's provocations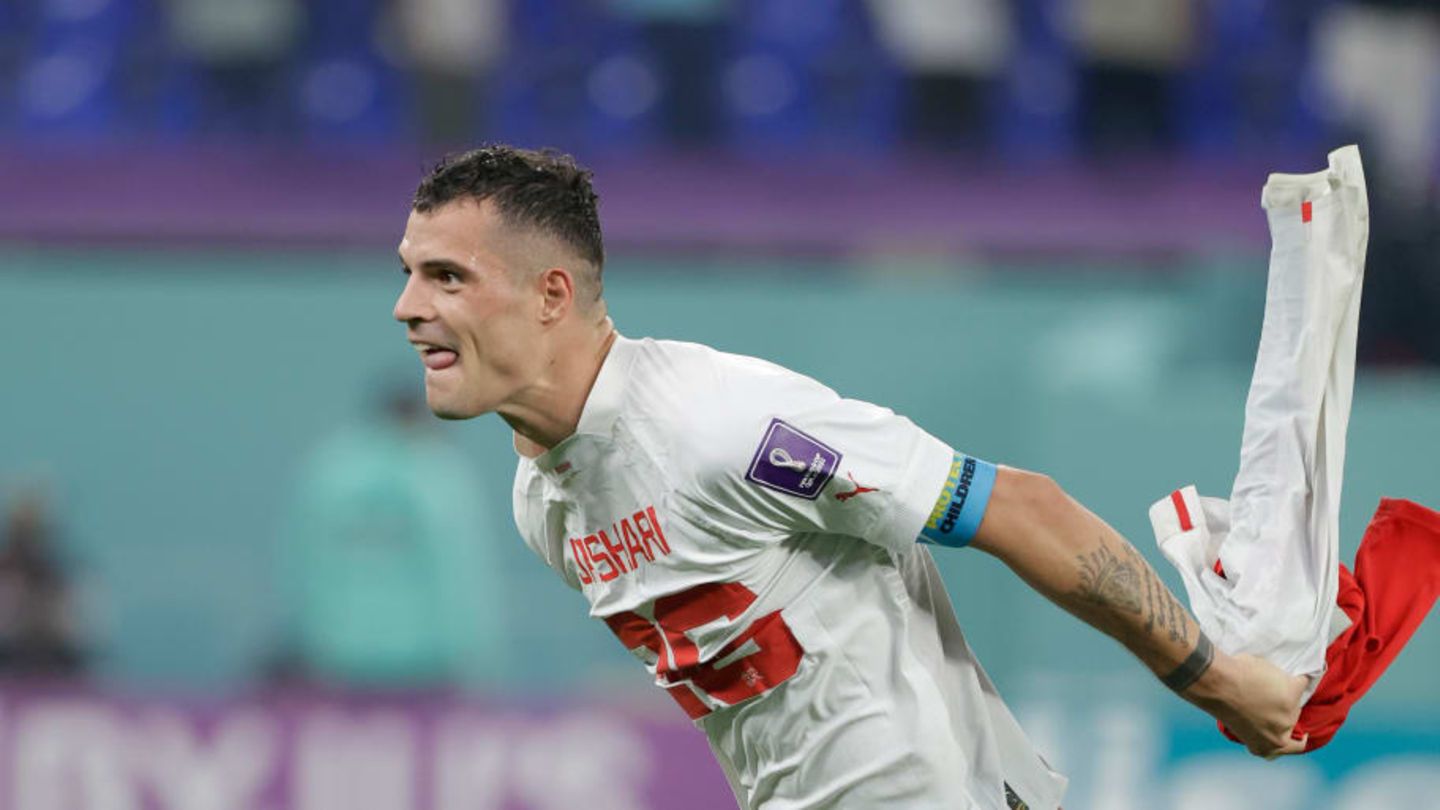 Heated duel between Switzerland and Serbia: That's behind Xhaka's provocations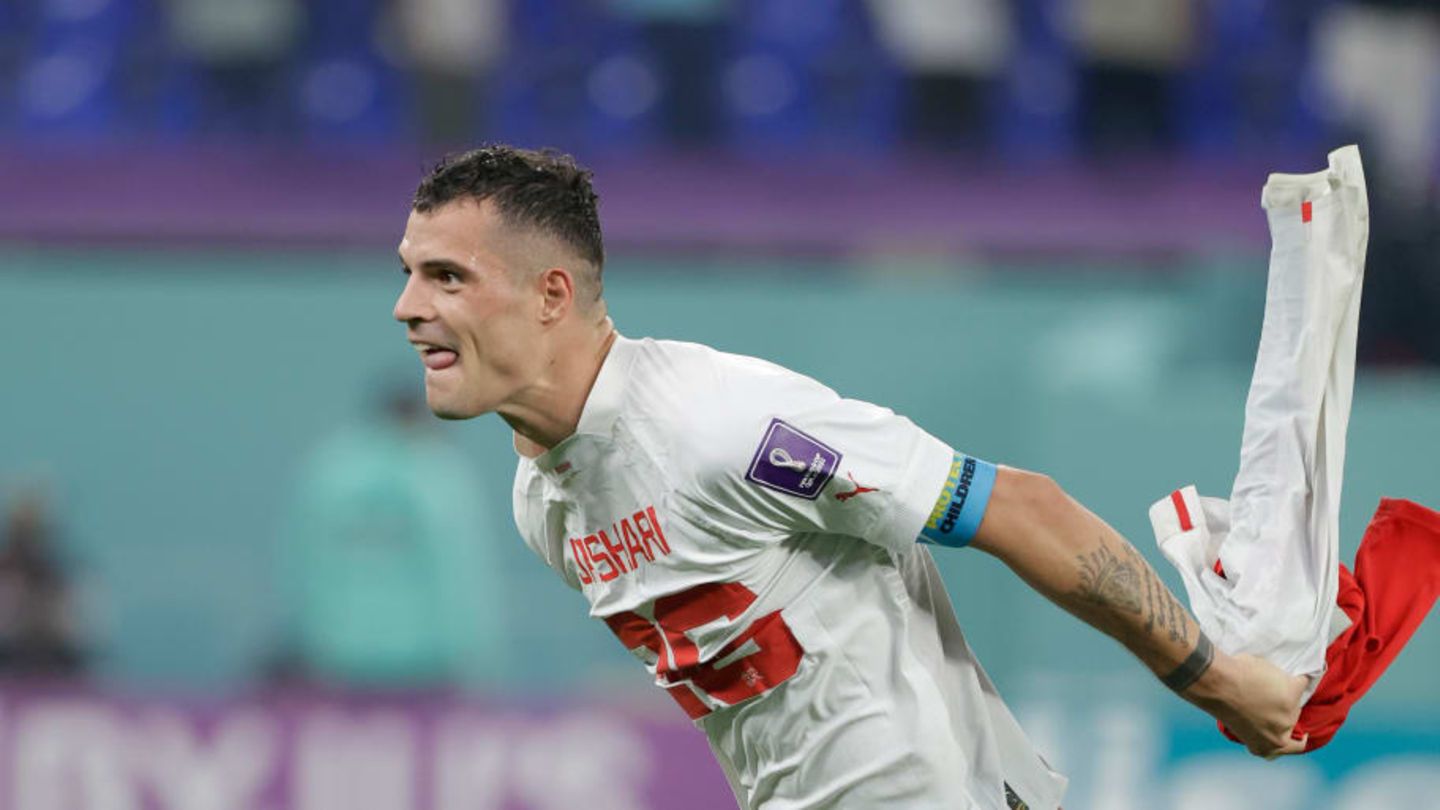 Switzerland and Serbia delivered a highly emotional duel on Friday evening for a place in the round of 16. In the end, the Confederates got the upper hand. During the game, referee Fernando Rapallini not only drew eleven yellow cards and had to break up a pack shortly before the end. Granit Xhaka also caused a stir – once again.
The Arsenal pro had already provoked the Serbs four years ago at the World Cup in Russia. Xhaka (and team-mate Xherdan Shaquiri) celebrated their two goals to make it 2-1 with the double-headed eagle gesture – an action intended to emphasize Kosovo's demarcation from Serbia. Shaquiri and Xhaka's family roots are in Kosovo, which has been considered independent by most states since 2008. Serbia, however, still regards Kosovo as part of its own territory.
Yesterday evening Xhaka provoked the Serbs again – but this time much more subtly than four years ago. In the second round he got into conflict with the Serbian bank and then grabbed his crotch. The midfielder may have to face a penalty for this gesture FIFA calculate.
He was more skilful in his political message Kosovo before. After the game, Xhaka donned his teammate Ardon Jashari's shirt, names first. Jashari is also the name of a well-known Kosovar independence fighter, he explains sports buzzer, who advocated independence from Serbia in the 1990s. Jashari later founded a separatist militia and died in a Serbian anti-terrorist operation in 1998
At the subsequent press conference, Xhaka emphasized that he did not want to send a political message. He wore the shirt because his 20-year-old colleague jashari remember his own career beginnings. "I told him before the game that if I score a goal or we win, I'll put his jersey on." Given this statement, Fifa will find it difficult to prosecute the 30-year-old. Nevertheless, everyone seems to have gotten the message.
What was it? Tactics guru Tobias Escher analyzes the German World Cup debacle

Everything about the DFB selection & World Cup 2022 in 90 minutes:

All DFB news
All World Cup news
This article was originally published on 90min.de as Heated duel between Switzerland and Serbia: That's behind Xhaka's provocations released.
goal