Harry, Meghan and the coronation: Oprah Winfrey advises the couple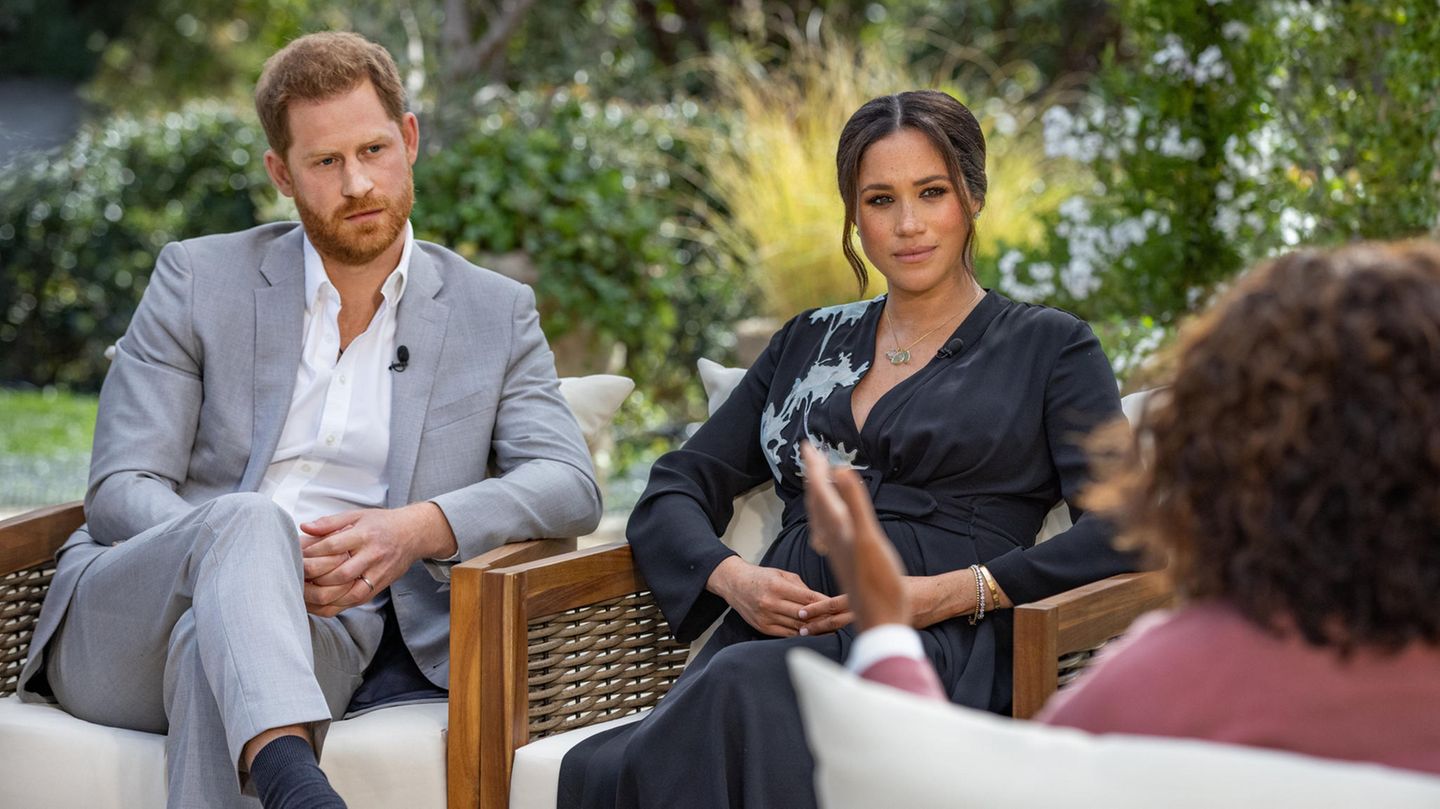 King Charles III
Go or stay away? Here's Oprah Winfrey's advice to Harry and Meghan about the coronation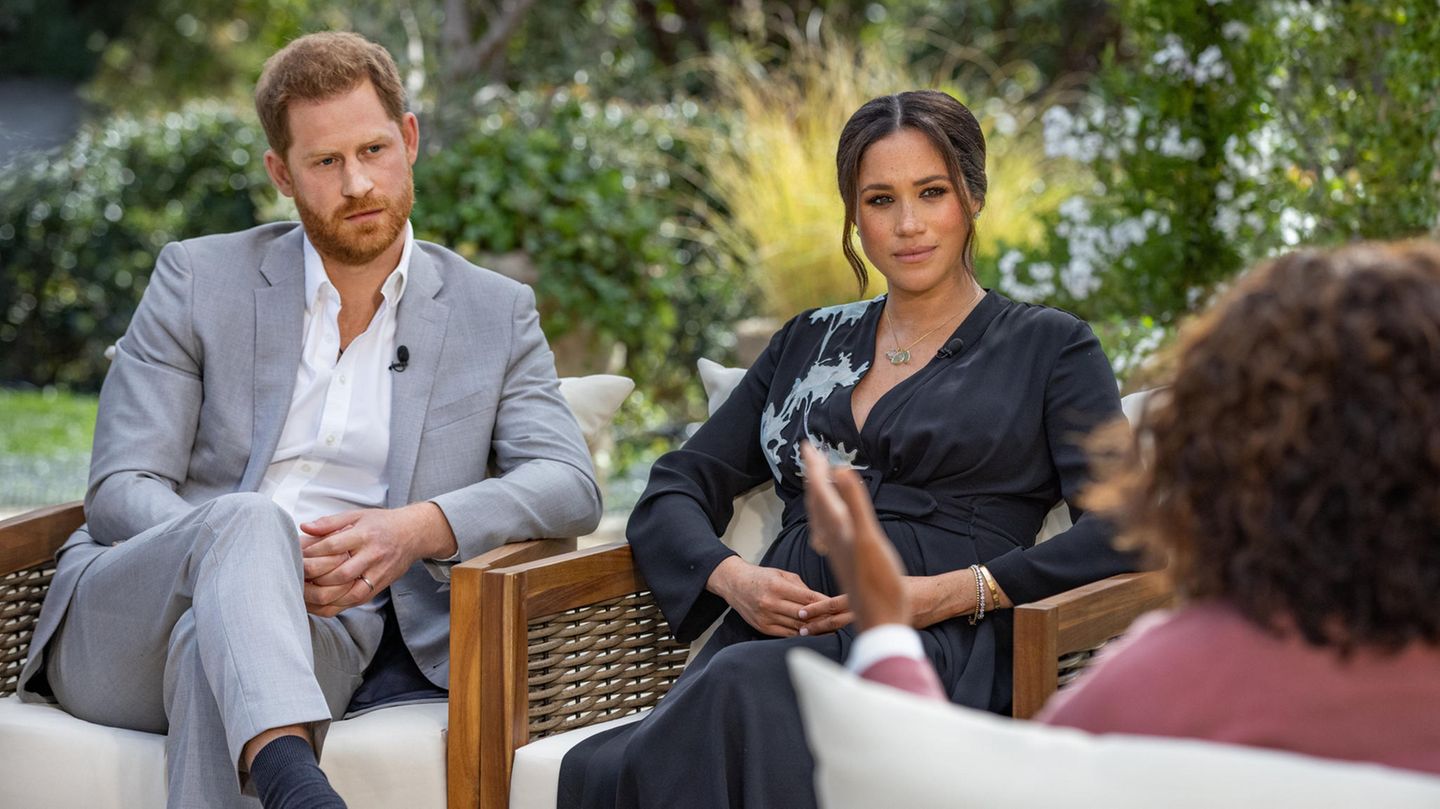 Duchess Meghan and Prince Harry are invited to King Charles' coronation on May 6th. It is not yet known whether they will come or not. They didn't ask Oprah Winfrey for advice – and yet she has one.
On May 6th the coronation of King Charles III takes place in Westminster Abbey in London. instead of. What is currently being talked about the most: Prince Harry and Duchess Meghan, but more precisely the question of whether the two will come to the coronation. The Sussexes are still making it exciting.
Meghan and Harry: Oprah Winfrey gives them some advice

Talk host Oprah Winfrey, who exclusively interviewed the pair in early 2021, has some advice meghan and harry. "I think they should do what they think is best for themselves and their families. (…) That's what ultimately comes down to it," Winfrey said on CBS's "Morning Show." The Sussexes didn't ask her for advice, the TV icon revealed. With her advice, Winfrey probably wants to advise them not to be influenced by family or public pressure.
It probably doesn't matter whether the two come or not – they will be guaranteed attention either way. Buckingham Palace is reportedly expecting Meghan and Harry to appear. In one of his promotional interviews in January, the prince affirmed that he still believed in the monarchy. So it's quite possible that he would like to be there when his father is crowned. At the same time, the private calendar could also get in the way. Because on May 6th, son Archie will also celebrate his 4th birthday. As British media recently reported, Archie and Lilibet are not available coronation invited. You are considered too young.
Coronation causes problems

Prince Williams and Princess Kate's older children, George and Charlotte, will be in the Westminster Abbey attend the ceremony. Whether the youngest son Prince Louis is also there, William and Kate supposedly want to decide first.
The guest list isn't the only thing king Charles should be a cause for concern at the moment. In Great Britain, the coronation planning triggered a discussion. After all, the country's citizens are suffering from the devastating rise in the cost of living. Royal expert Omid Scobie, who is close to Prince Harry and Duchess Meghan, expressed his opinion in an article on Yahoo News. He thinks Charles' plan is "hypocritical". In his Christmas speech, the king finally turned to his people and offered them support.
Invictus Games
Love looks, kisses and stylish outfits: Meghan and Harry enchant the Netherlands
"In September, palace sources confirmed that Charles wanted a ceremony that not only reflected his vision of a more agile and modern monarchy, but was also 'less expensive' given the country's ongoing economic woes," Scobie wrote. "Though three months later, although a coronation committee presented its plans, the king and ministers decided to scrap the meager celebrations and have a big celebration instead," the author says. During one of the longest crises of all time in Great Britain causing suffering, a bad sign for Scobie.
Sources: "Yahoo News" / Morning show
+++ Read also +++
It's about Kate's good friend: That's behind the affair rumors about Prince William