Greece is expanding border protection with Turkey – this also applies to earthquake victims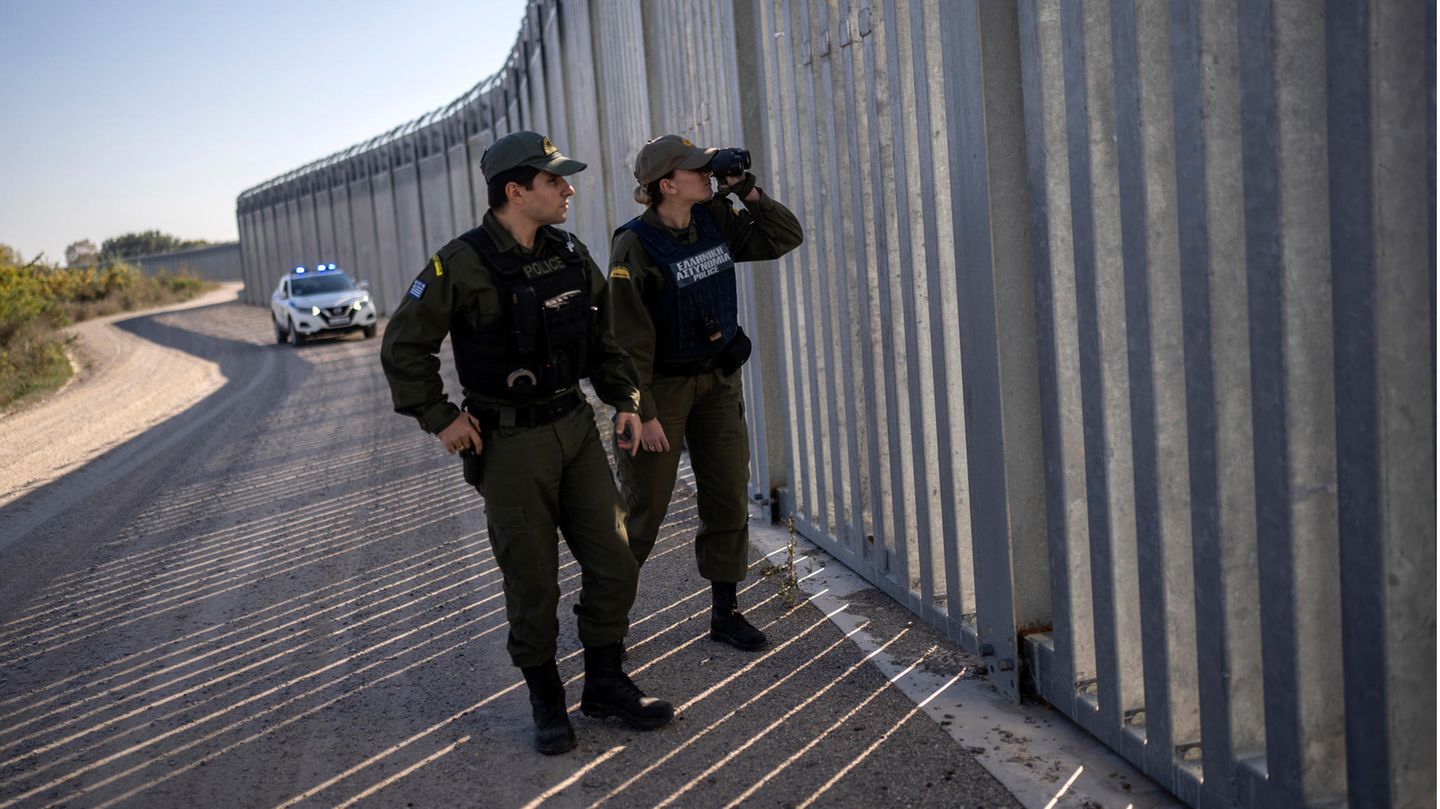 EU external border
Greece is expanding border protection with Turkey – earthquake victims are also faced with closed doors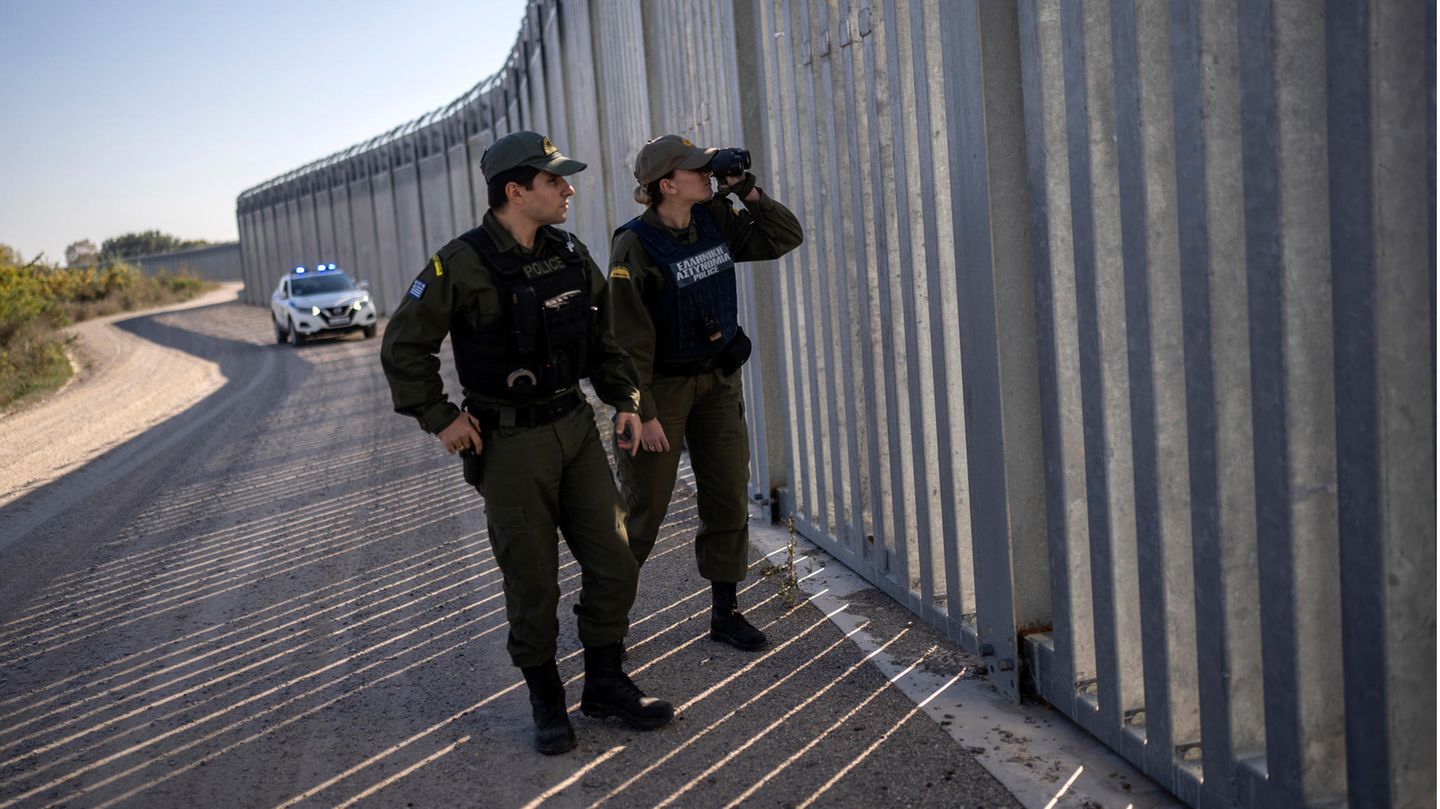 Migrants who want to resettle in Europe cannot easily find refuge in Greece. This also applies to earthquake victims from Turkey and Syria. The European Mediterranean country is massively expanding its border protection with Turkey.
Five meters high and as long as the entire national border between Greece and Turkey: the new steel fence should effectively separate the two states from each other. The Greek government is currently planning to build its border fence along a 35-kilometer stretch of the Evros River (Turkish: Meric) and expand it in turn. In addition, an additional 250 border guards are to be hired. Athens is paying around 100 million euros to expand its border protection.
Because no one should be able to illegally enter Greece and thus EU territory – not even earthquake victims from Turkey or Syria. Europe will not open its borders to economic travelers "in an unorganized way," said the Greek migration minister, Notis Mitarakis, in an interview with the Greek newspaper "Ethnos". Thus, Greece will continue to protect the external borders of the EU. "Our country and Europe can support people who have suffered disasters. In the Turkey we are dealing with a humanitarian crisis. This cannot be solved by mass movements of millions of people, but by providing humanitarian aid," Mitarakis said.
In fact, Greece was one of the first countries to send rescue workers to the Turkish crisis region after the devastating earthquake on February 6th. In addition, Turkey's neighbor has already brought more than 100 tons of aid to the earthquake area. But unlike for Ukrainian refugees, Greece does not open its border to earthquake victims from Turkey and Syria. However, those affected are not open to uncontrolled entry in Europe anyway. For example, the German authorities have simplified the corresponding procedure for those affected, but immigrants still need a visa here. According to the Greek migration minister, no movement of earthquake victims towards Greece has been registered so far. However, it is likely that such movements will occur.
Greece has been expanding border protection for years

The expansion of border protection in Greece did not begin with the severe earthquakes in Turkey and Syria. During the major refugee crisis in Europe in 2015, more than a million migrants were counted, most of them coming to Western Europe via the so-called Balkan route – via Greece, North Macedonia, Serbia and Hungary to Austria. The affected countries tightened their border controls or even prevented entry. For example, Austria built one border fence and North Macedonia also closed its border with Greece. The refugees ended up staying in Greece. And Athens didn't know where to house them, especially since the crisis-ridden country could hardly offer the migrants any prospects.
Tensions between the EU and Turkey were high in February 2020 when thousands migrants accumulated on the Turkish side of the border and wanted to travel on to Greece. Clashes broke out after Turkey said the border with Greece was open. According to several eyewitness accounts, hundreds of migrants stormed the border fence and, among other things, threw fire bottles and stones at the officials on the Greek side. They in turn responded with tear gas. Greek media spoke of an "attempted invasion by refugees".
Border officials from several European countries traveled to Greece and supported the Greek officials at the border, the European border protection agency Frontex increased its staff. The President of the EU Commission, Ursula von der Leyen, also traveled to the border region to get an idea of ​​the situation on site. The government in Athens then decided to expand the existing fence. In recent years, a 37.5 km long steel fence has been built along shallow parts of the border river.
Dispute with Turkey over migration

The refugee issue is a constant source of disputes between Greece and Turkey. Non-governmental organizations and the media regularly accuse the Greek government of illegally pushing migrants back into Turkey (pushbacks). Athens denies this and in turn accuses Turkey of exploiting the refugee issue for itself and directing people to Greece in a targeted manner. Last October, images of dozens of naked men on the Greek-Turkish border caused horror. They are said to have been smuggled across the border naked and some injured.
Refugees continue to come to Greece by land and sea. Accidents happen all the time. It was not until Sunday that a serious boat accident occurred off Calabria in southern Italy. 64 people died, about 20 are still missing. They had apparently started their journey from the Turkish coast when their boat crashed on a rock near the shore of Crotone in heavy seas.
Refugee question "a problem of the EU"

"Greece can't take any more experiments," explains Mitarakis, referring to the 2015 refugee crisis. According to the Greek migration minister, it is crucial in Europe, "that we decide what kind of migration policy we want. We have to give people who need protection , offering asylum – but in an organized way." One must react to people smuggling – "also with fences where necessary," says the conservative politician, in whose country parliamentary elections are planned to be held in early April.
The ministers from 15 EU member states, including Greece, Cyprus, Austria, Poland, Latvia, Lithuania and Estonia, therefore met last week for a two-day conference in Athens. They demand more extensive border protection. In a joint statement, they call on the EU Commission to provide "sufficient financial support" for the states whose borders form the EU's external borders. In addition, the support of Frontex must be expanded, it is said. Because the refugee issue is "an EU problem," Mitarakis clarifies. And: "The streams of refugees from Turkey do not only affect Greece." They would have caused problems in Cyprus and Bulgaria in particular, and in Italy over the past two years. Migrants often try to get further to Western Europe from here.
Before and after shots
Satellite images show the extent of the earthquake disaster in Turkey
In order to control immigration, Greece is building a border fence on the Greek-Turkish border. It is said to have a total length of 140 kilometers.
Sources: Greek Ministry of Migration and Asylum, Ministry of Citizen Protection, ethnoswith material from the dpa