Great White Shark: The threat returns to the US east coast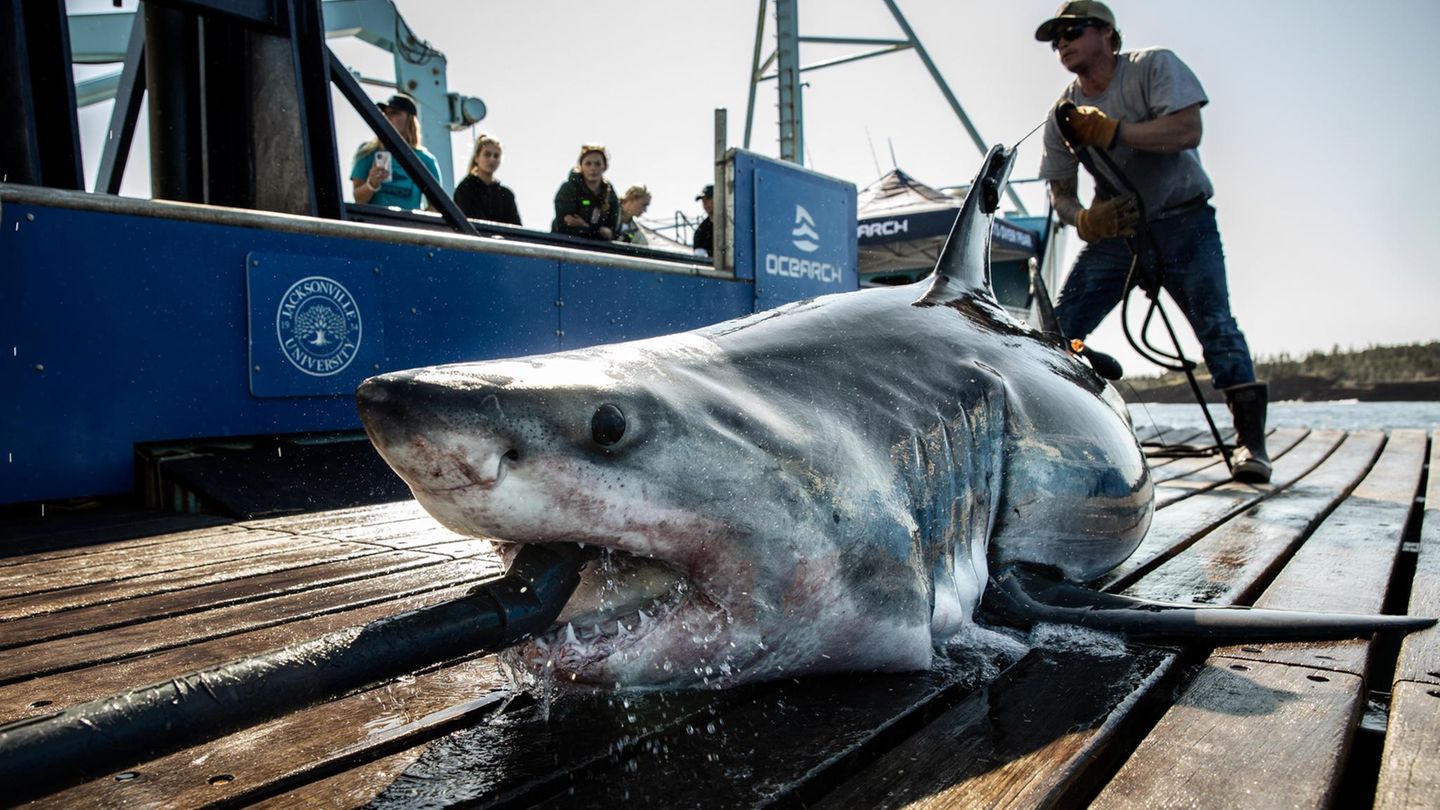 The question that worries many people on the east coast of the USA is not whether there will be a deadly attack – but when. About the return of the great white shark.
"This shark isn't evil. It's not a killer. It's just obeying its instincts. Trying to take revenge on a fish is madness." – Peter Benchley, "Jaws"
He is everywhere. Maybe where the water shimmers so opaquely. Or right here, a few yards away, where the surf has churned up the sand. Wasn't there a fin? One stretches out less than ten meters away seal head out of the water. Seals are his favorite food! Or was it just driftwood?
Leslie Reynolds says, "It's rare to see a great white shark, but it's there."