Governor Ron DeSantis is flying migrants to posh resort islands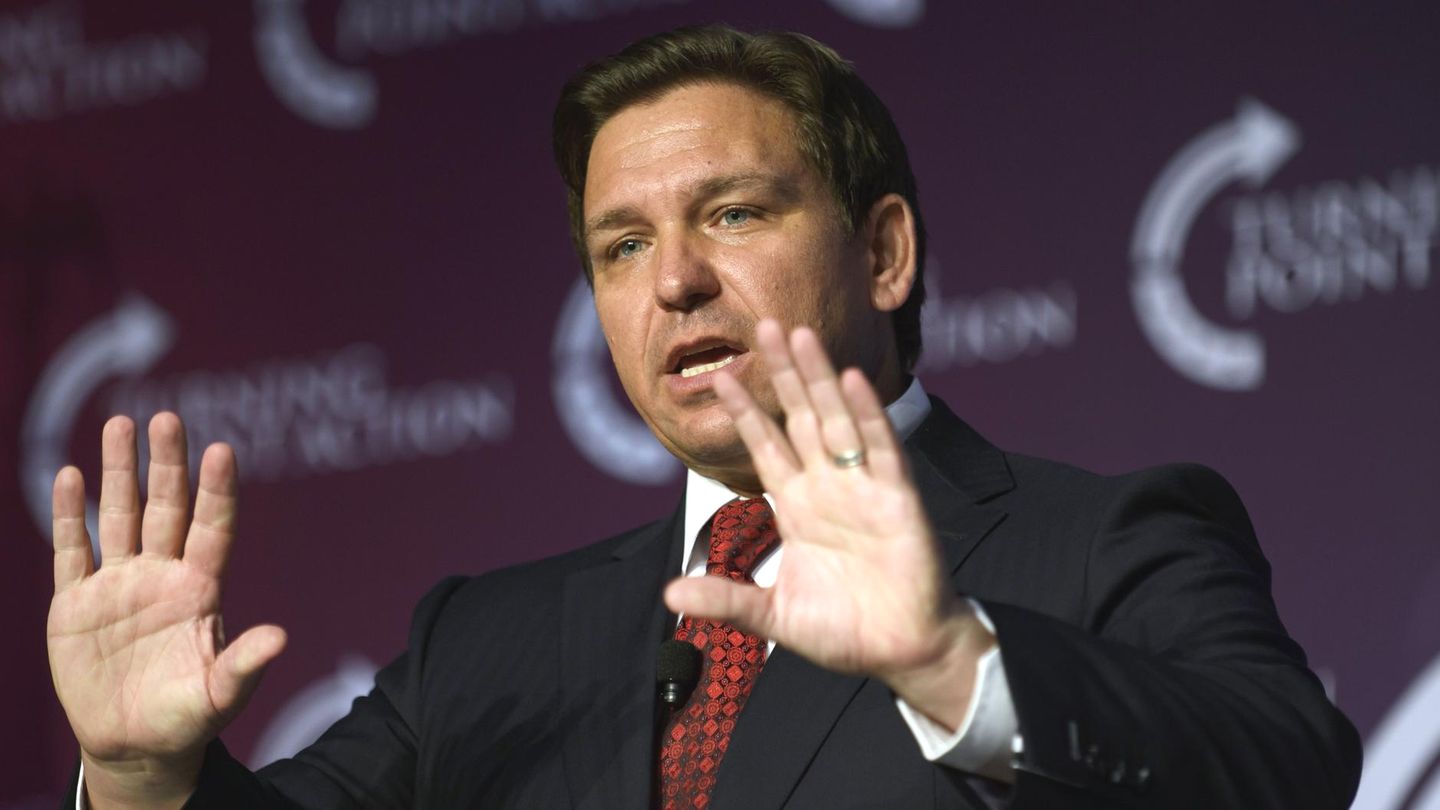 For months, Republican governors have been attacking the US government's immigration policy with provocative actions: migrants are taken to democratically governed places in buses. Florida Gov. Ron DeSantis has now taken the strategy to extremes.
The Governor of the US state of Florida, Ron DeSantis, has flown planes with suspected migrants who have entered the United States illegally to the posh resort island of Martha's Vineyard in Massachusetts. DeSantis' action is a further escalation of attempts by Republican governors to draw attention to what they see as a failed border policy of US President Joe Biden's administration.
"Florida can confirm that the two planes carrying illegal immigrants that arrived in Martha's Vineyard today were part of the state's resettlement program," quotes the US broadcaster CNN from a statement from the governor's office. "States like Massachusetts, New York and California are taking care of these individuals by incentivizing illegal immigration […] and have invited their support of the Biden administration's open border policy into our country."
Ron DeSantis takes Republican strategy to the extreme

An estimated 50 migrants landed on Martha's Vineyard in two planes on Wednesday afternoon (local time), according to Democratic Senator Julian Cyr, who represents the island in the Massachusetts Congress. "To my knowledge, no one on Martha's Vineyard or in Massachusetts was given advance notice of the arrival of these migrants." Officials and volunteers from the island's six cities "moved heaven and earth to take action like we would take in the event of a hurricane," quotes him from the "New York Times".
"Our island went into action and put 50 beds in, gave everyone a good meal, provided a playground for the kids and made sure people got the medical attention and support they need," Democrat MP Dylan Fernandes tweeted . "We are a community standing together to support immigrants."
City and state officials are reportedly in contact to discuss next steps. The focus at the moment is on supporting those who have arrived migrantsstressed Senator Cyr.
DeSantis' move follows Republican governors Greg Abbott of Texas and Doug Ducey of Arizona, who began sending migrants on buses to the Democratic-ruled capital of Washington earlier this year. Abbott has now expanded his deportation efforts to include the Democratic cities of New York City and Chicago. The migrants must first sign that the free rides are voluntary.
DeSantis, who is considered a potential presidential candidate and currently the biggest intra-party competitor to ex-President Donald Trump, has now taken Abbt and Ducey's strategy to the extreme by using planes and choosing Martha's Vineyard. Known as a summer destination for the rich and powerful, where US President John F. Kennedy vacationed, where Bill Clinton vacationed, and where Barack Obama and former Secretary of State John Kerry have homes, the island, known for being a summer vacation destination for the rich and powerful, has just about 15,000 inhabitants and is not prepared to accommodate a larger number of migrants.
The only shelter on the island is not operational in the summer and sleeps 10 people with one bathroom, Barbara Rush, the director of St. Andrew's Church in Edgartown, told the "New York Times" the plight. "Fifty homeless people is a staggering number for the size of the community. But this is a strong and capable community."
"There's nothing DeSantis wouldn't do"

With his action, DeSantis triggered a storm of indignation among Democratic politicians in Florida. "Even for Ron DeSantis, this is a new low," said Florida Democratic Chairman Manny Diaz. "There's nothing DeSantis wouldn't do, or anyone he wouldn't hurt to score politically." And Charlie Crist, the Democratic nominee for Florida governor, said, "This is just another political move that is damaging our state. Tonight, the 4.5 million immigrants who call Florida home must ask themselves, if they are next."
One of the migrants, who only wanted to be identified as Leonel, told the New York Times in Spanish that people are on Martha's Vineyard were generous and that he had "never seen anything like it". They would have given him a pair of shoes. "I haven't slept well in three months," said Leonel, who has no relatives or friends in the United States. "It's been three months since I put on new pants. Or shoes."
Although Florida Gov. DeSantis accepted responsibility for shipping the migrants, they told the newspaper they started the day in San Antonio, Texas. Lionel said he is from Venezuela, left his homeland about three months ago and made his way north through Central America and Mexico. His first attempt to cross the US border failed. On his second attempt, he crossed the Rio Grande in Piedras Negras, Mexico, according to the 45-year-old. He spent several days in immigration detention before being released in San Antonio. There he and other migrants were told that they could get a passage to Massachusetts. They would have agreed.
Many migrants illegally crossing the border from Mexico are released from state custody to seek asylum in an immigration court. During the process, they are temporarily protected from deportation and often move to other cities in the United States during this time. The DeSantis office did not provide further information on the legal status of the people who had been flown out. as reported by the Associated Press news agency.
Sources: CNN, "New York Times", Associated Press