Government statement in Japan: For rearmament and more children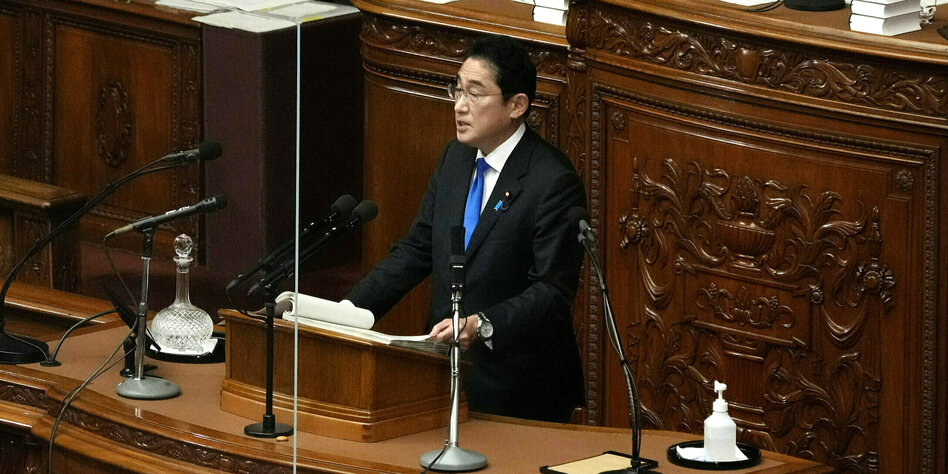 Prime Minister Kishida declares war on the declining birth rate in Japan. Because of China's ambitions, he is also counting on higher military spending.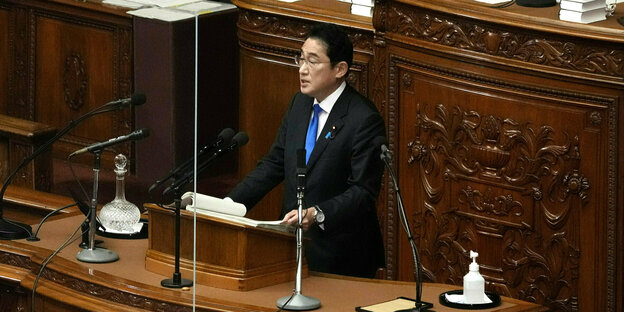 TOKYO ap | Japanese Prime Minister Fumio Kishida puts military build-up and increasing the birth rate at the center of his policies. Kishida said Monday the security environment is the most difficult for Japan since World War II. he announced as part of a new security strategy to press ahead with military expansion over the next five years. He also wants to fight the fall in the birth rate so that the country remains strong.
In his speech at the opening of the first parliamentary session of the year, the head of government said that active diplomacy must take precedence. Still, they need the power to defend themselves to support them. The new security strategy is based on a realistic simulation while the country faces the most complex security environment since the end of World War II.
In December, the Japanese government decided on security and defense reforms that deviate from the principle, which until now has been exclusively geared towards self-defence. The government has said the current deployment of interceptor missiles alone is not enough to protect the country from rapid arms development in China and China North Korea to protect.
The strategy is aimed at the increasingly self-confident China's territorial ambitions But keeping it in check is also a difficult issue for many countries in Asia that were victims of Japanese aggression during the war. Kishida said it was a drastic shift in Japan's security policy, but within the bounds of Japan's pacifist constitution and international law. Japan will not deviate from its path as a peace-loving country, Kishida said.
The prime minister also addressed the declining birth rate in his country. "We need to create an economic society that puts children first and reverse the birth rate," he said. The head of government promised more financial support for families with children, including through more scholarships. A plan should be in place by June. Japan's population of more than 125 million people has been shrinking for 14 years and is expected to drop to 86.7 million by 2060.