Good for Bayern: Barça didn't want Alphonso Davies!
Good for Bayern: Barça didn't want Alphonso Davies!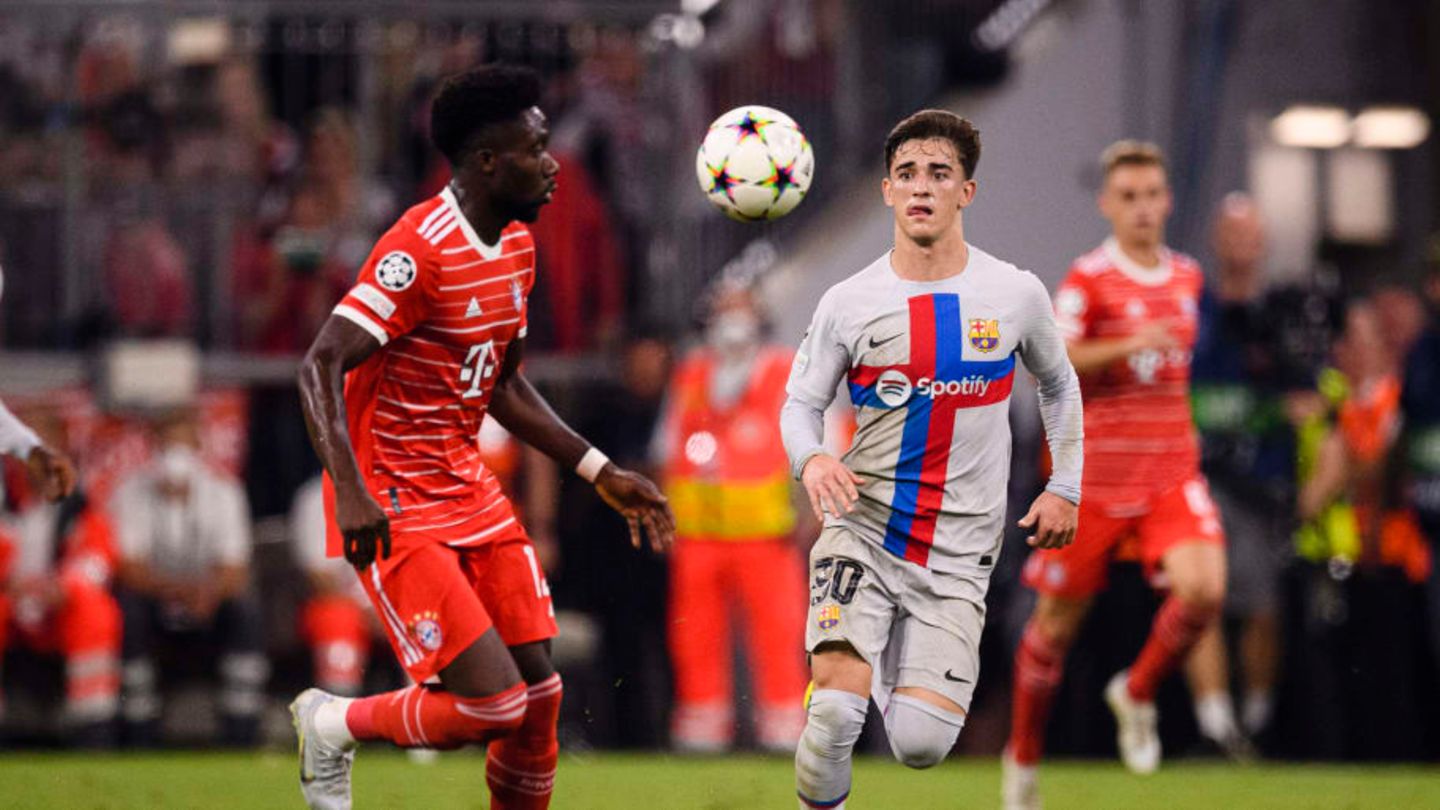 FC Barcelona refused to sign Alphonso Davies because they did not trust him to make a breakthrough in Europe. FC Bayern later struck.
In 2019, FC Bayern caught up Alphonso Davies. The German record champions paid a whopping ten million euros for the then unknown teenager from Canada. Good for Bayern: FC Barcelona didn't want the "Roadrunner" before.
The former Barcastriker Hristo Stoichkov now explained in an interview withTUDNthat he had recommended a Davies transfer to the Catalans. At the time, the 56-year-old was working as a scout for Barça in America.
"I recommended Alphonso Davies and they said 'no' to me. He plays in MLS and he's Canadian," Stoichkov revealed. The left foot was therefore not believed to be able to play at the highest level.
A fatal misjudgment, as has now been shown. davies moved to Bayern, where he was converted to left-back and is now one of the best players in the world in this position. With an estimated market value of 70 million euros, he even ranks first among left-backs - ahead of Liverpool's Andrew Robertson (65 million euros).
Above all, his incredible speed quickly weighed down Davies' breakthrough. For the Bavaria the 21-year-old has already completed 123 competitive games. He made 32 appearances for Canada and qualified with the national team for the World Cup in Qatar. After 1986, this is only the second World Cup participation for the North Americans.
At FC Barcelona, ​​on the other hand, you will be quite annoyed. In the last few months, the back left has been feverishly looking for a successor for old masters Jordy Alba searched. After all, a possible candidate seems to have been found with homegrown Alex Baldé. The 18-year-old Spaniard has meanwhile ousted Alba. In addition, Marcos Alonso was recently signed by Chelsea. An Alphonso Davies in top form would also be an upgrade for Barça.
Everything about FC Barcelona in 90 minutes:

This article was originally published on 90min.com/de as Good for Bayern: Barça didn't want Alphonso Davies! released.
goal