GNTM finale: Heidi Klum celebrates diversity – and chooses Lou-Anne as the winner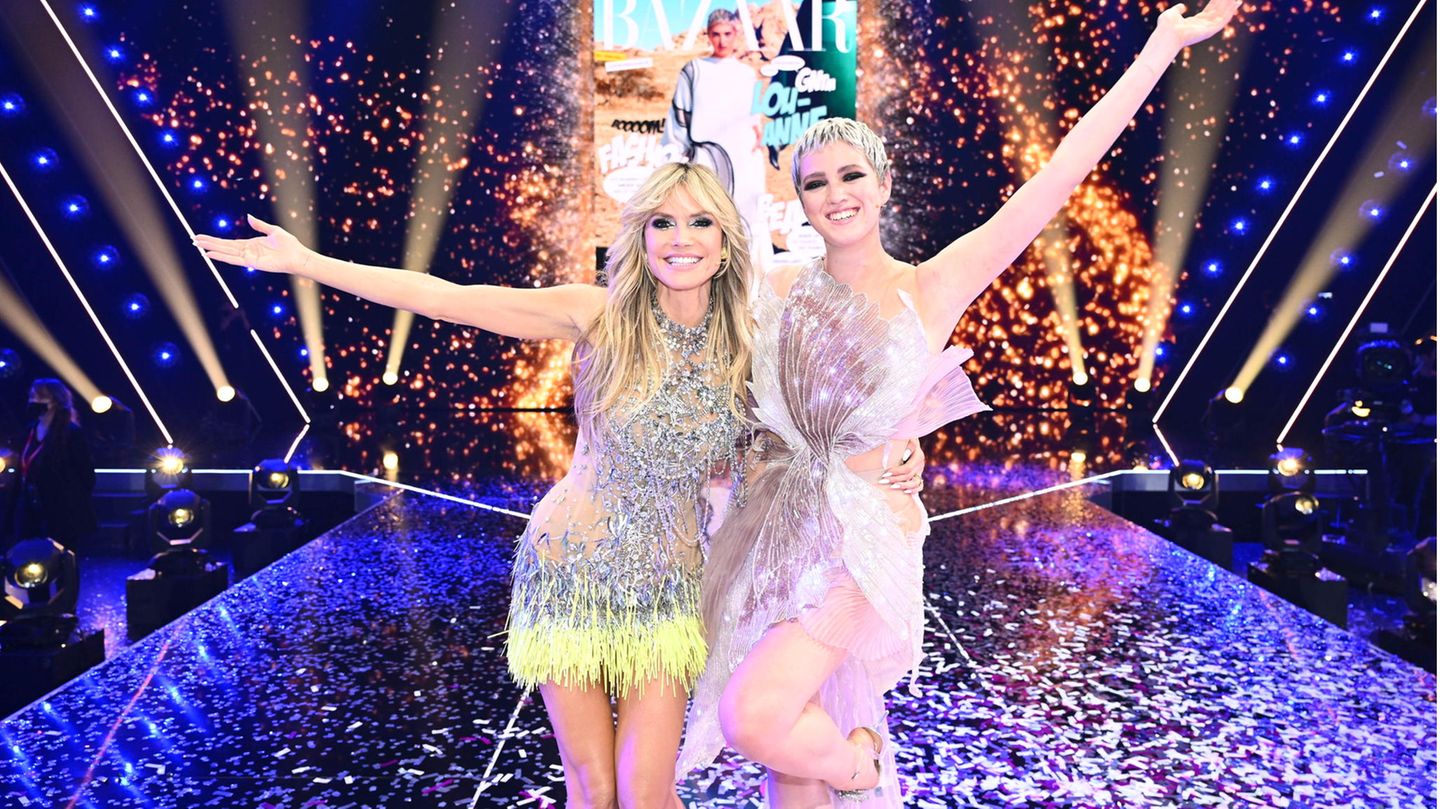 TV review
Germany's Next Topmodel
Heidi Klum's diversity fantasies fizzle out: Lou-Anne wins the GNTM final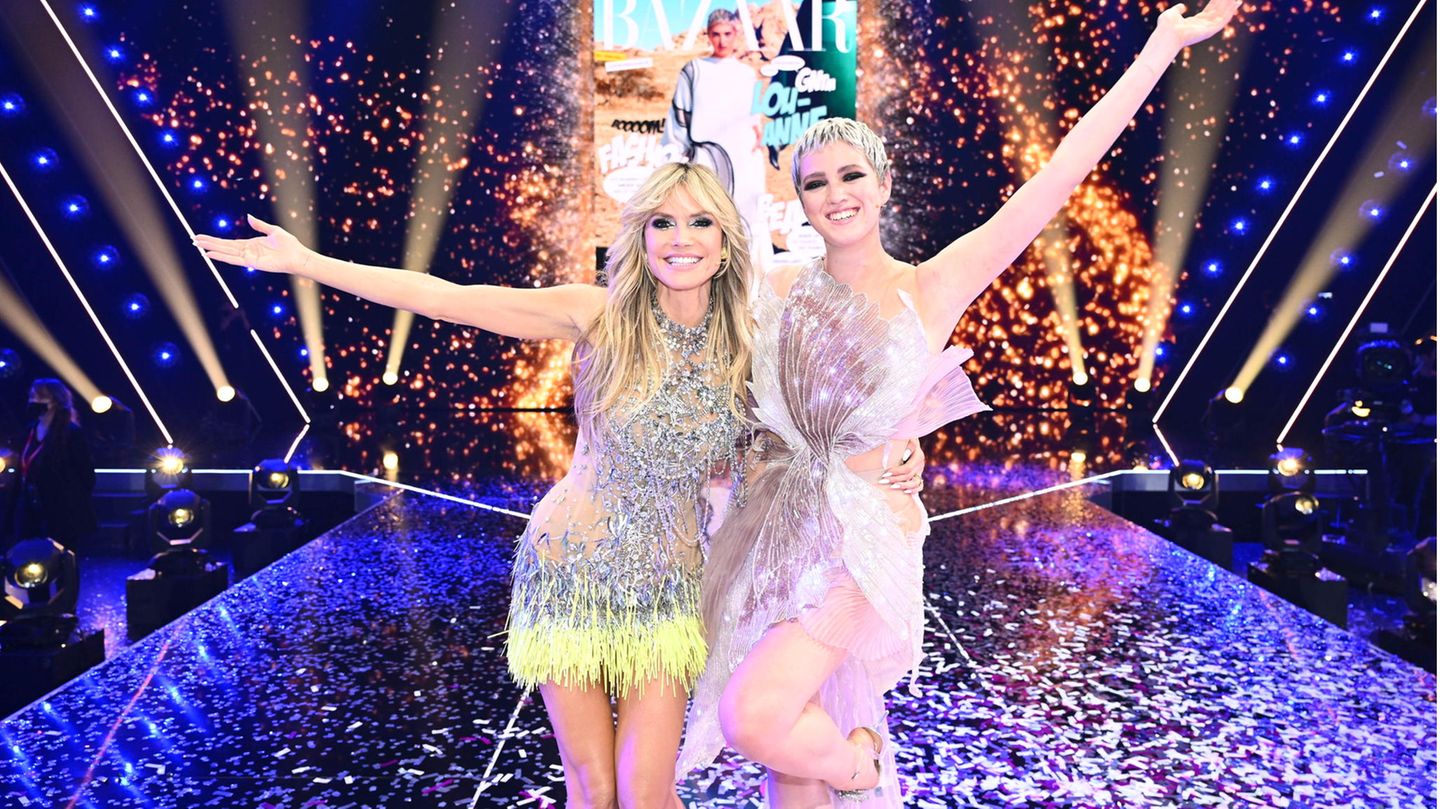 Wasn't that great again? Yes, mega bad. In a confused, screamed finale, Heidi Klum was celebrated for diversity – and kicked the diversity models out of the race one after the other. In the end, Lou-Anne was left, a tall, young, white Austrian.
gasp. sweat. groan. "First of all, hey everyone." groan Röchel. whistle. The show had only just begun, there was that klum already at the end. A duet with her husband on the piano, in which she intoned the title song of the current season with a breathy voice boycotting every melody, a smack for her loved one and a subsequent dance performance had completely exhausted the 48-year-old's oxygen supplies.
"First take a breather," she panted into the microphone and made the exit. Change clothes, dust off sweat, fresh deodorant under your armpits. grand finale of "Germany's Next Topmodel": Here the boss is still moderating herself. Uff. Every announcement a shaky catwalk through the syntax. Every interview an accumulation of speechlessness. When an Austrian fashion designer sat down on the guest sofa – in an inclined position because her rugby costume with half a dozen Disco balls on her shoulders didn't allow any other position – Klum was just fishing in the dark again. No thought, zero inspiration. So she asked: "What about your spit?" Answer: "It's gone."
GNTM: Amazing amateurism

The level of dilettantism at work in a show of this size is quite astounding. There was hardly a transition, there was almost no timing. Heidi Klum stumbled on even the simplest teleprompter texts. And Sophie, her co-anchor, ninth place finisher for the season and sort of the kodder-snout of the contestant field, didn't do much better. On the contrary. When the 18-year-old reported from backstage, it got really painful. No sentence without a superlative. Everything was "megaemotional", "megabeautiful", "megadifficult". A fellow model suddenly yelled at her: "You look so good, I'm almost falling over!"
But the Big Five were a real feast for the eyes. Martina, the best ager model, had a lampshade on her head during the first decision walk. Her daughter Lou-Anne a candlestick. Luca was in a bird cage and Noëlla and Anita were a wing chair and a cuckoo clock. The designer – Jeremy Scott, some big hit from the US – burst with pride as he watched his creations stagger down the runway. He himself wore a kind of Friday bag made out of colorful checkered truck tarpaulin. It looked pretty uncomfortable and must have squeaked with every movement. But it didn't matter, because in the studio it was piff-puff-puff all the time anyway.
Multi-millionaire with a keen nose for business

It was clear that Heidi Klum would not comment on the allegations made by people and co. The lawyers will take care of that now. In return, she was extensively celebrated for the diversity approach of the past season. Small, corpulent, old – exclusion criteria from the past were door openers this time. "The choice of models," said Marina Hoermanseder, the woman with the rugby outfit, "is exactly what the industry needs." And Julien Macdonald, a guy with purple hair, said with mock disbelief: "Never in 25 years have I seen so much diversity on a catwalk as I do today."
Klum as the inventor of diversity – who would have thought. Maybe she's just a multi-multimillionaire with a fine nose for trends and business. That in the end, with 18-year-old Lou-Anne, a young woman won the title who corresponds pretty much exactly to the traditional model pattern: given. The decision-making process of the one-woman jury Klum, who always put on a school theater-ready performance ("I have to go into myself and make my decision") is a total fake anyway. "Dear critics, I'm afraid I have to disappoint you: we're going to continue as before," she read from the teleprompter. For some, that may be a promise. For most it just doesn't matter.