Germany and the Bundeswehr: Steffi protects the fatherland?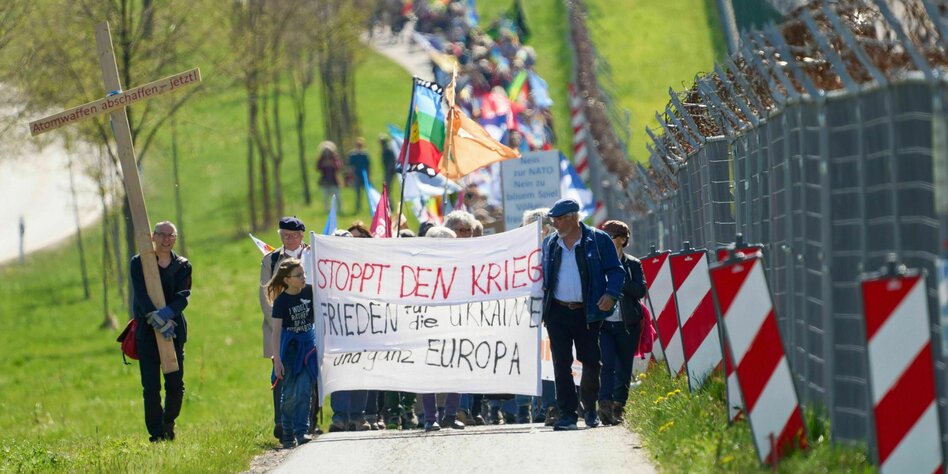 Our author was always against the Bundeswehr, like all his friends. But he is unsure whether he can still afford this attitude.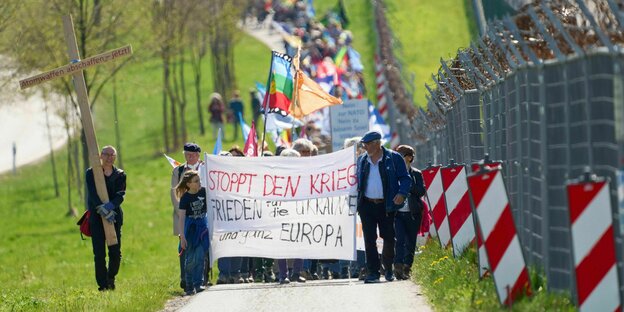 More than half of the members of my widely ramified extended family are teachers. When young people who want to do something different with their lives are met with skepticism, it always gets on my nerves a little. But with one family member I was never able to rid myself of this skepticism towards the other: my great grand cousin Steffi, a sergeant major in the Bundeswehr.
Steffi actually has a different name. She's 37, I'm 25. We see each other at least once a year at the traditional family reunion and I enjoy listening to her talk about herself and her family with passion and empathy. But when she talks about her job in the same way, I switch off internally.
There are understandable reasons for rejecting the Bundeswehr or at least being skeptical about it: the history of its origins, militarism per se and the increasing reports of right-wing structures, for example. I myself was against the Bundeswehr because everyone in my circle of friends was. And I find it inconceivable how anyone can walk around day in, day out in uniform and take orders, and do so voluntarily. If it was about a love of authority or a secure salary, Steffi could have just been made a civil servant like the others in the family – I thought to myself.
It was different at the last family reunion in May. At the end I asked Steffi if she would show me her place of work. Maybe out of discomfort at having always smiled at her a bit, while now bombs are falling not far from Berlin in Europe and the idea of ​​having a defensive army isn't the worst of it. Above all, because I still find it difficult to understand why Steffi, at the age of 21, later applied for a commitment and – that's not all – for foreign assignments "to Germany defend".
"A lot of people don't know what we're doing here"

What was called children's deportation in West Germany was called Kinderkur in East Germany. Many have experienced similar things there as in the West: harassment, harshness – and also sexualized violence. A search for clues in the taz at the weekend from 23./24. July. Also: We must defend Ukraine, says Israeli historian Omer Bartov. And: The toy industry is considered plastic hell par excellence. How sustainable are the new products really? From Saturday at the kiosk, im eKioskin practical terms weekend subscription and around the clock Facebook and Twitter.
When I reach her house in the Eifel a few weeks later, she is already waiting in front of the front door. We hug each other. She runs her fingers through her frizzy sandy hair and gestures for me to get in the car. We want to go to her office.
Steffi is an instructor for fighting soldiers at Büchel Air Base in Rhineland-Palatinate. A NATO base and important location for alliance air traffic, on which soon the new, state-of-the-art American F-35 fighter jets to be stationed. In addition, the last US nuclear weapons in Germany are apparently stored here, which is why activists from all over the world often gather in front of the base.
"Hello Rüdiger," Steffi calls out of the car window. A man with long gray hair and a baseball cap waves back happily and then raises another sign, of which I can only see the back. Next to Rüdiger is an older woman whose poster calls for "Abolish nuclear weapons!". They are the only protesters this afternoon. For the next month, however, hundreds of demonstrators have announced that they will camp in front of the base fence for a good week.
"A lot of people don't even know what we're doing here," says Steffi, while pointing to a meadow on which posters and peace crosses overgrown by high grass stand out warningly in front of the air base. "When the flood disaster raged not far from here and we had to help, we got respect. Even when the vaccination campaign against the corona virus was being pushed forward by temporary workers from the Bundeswehr. But people don't realize that my job actually consists of defending the lives of these activists who disturb me every day at work – and that's the problem: Most of them have no idea how important the Bundeswehr is. "
Middle finger for the military convoy
On the way there, I listened to a podcast by the Center for Military History and Social Sciences, in which a study conducted by the same center on the image of the Bundeswehr in society was evaluated. I was surprised that 76 percent of Germans have a positive attitude towards the Bundeswehr. 71 percent even see them as an important part of society. The study dates from 2019.
In the summer of the same year, I drove past a military convoy on the autobahn with friends without any thoughts of a pandemic or war, stretched out my middle finger, then burst into a furious monologue about the "Bundeswehr shit shop" and longed for its elimination broad agreement from my friends.
Steffi leads me across the meadows in front of the barracks to other protest objects that activists have set up over the past months and years, as well as to a small run-down building that they used as a meeting place until the Bundeswehr recently bought it to do so in the future to prevent. The Bundeswehr press office forbade me to visit the barracks with Steffi and to write about it.
The activists wave to us again. Steffi doesn't stand out in civilian clothes. On duty, her curly mane disappears under a hat, camouflage-colored like the rest of her work clothes, which in my perception makes those who wear them look less like people.
"Are you sometimes worried about wearing your uniform in public?" I ask when we're back in the car.
"What do you mean?" she replies. "I only took them off because I left work early because of you and now I don't want to be discovered by colleagues."
"Well, I don't want to say that you have to hide at all," I stutter.
Be silent.
Oath and people and fatherland
"Actually, I'm wondering why you, as a young person, decided to join the Bundeswehr, of all things, when so many want freedom above all else," I finally say.
"Because I realized that freedom only works with rules."
"And of course by orders…"
"Aron, it may be difficult for you to understand, but our tone of command arises from the combat situation – there is simply no room for 'please' and 'thank you'," says Steffi and winks at me.
In the late afternoon we sit in Steffi's garden in front of her wooden house. She holds a glass of beer in one hand and a cigarette in the other. "Because of the Bundeswehr, I finally know who I am," she says at some point. "I've arrived and I can say that I get up every day with joy and knowing that I'm doing the right thing."
"But what is that supposed to be – the right thing?" I ask.
"I have taken an oath that I am ready at any time to protect our fatherland and the people. And that's right. Even if the people don't always see it," she says, and somehow it seems to me that she wants to address exactly me.
Protecting the people – what does that even mean in practice? For example: Steffi and her soldiers would risk their lives in an emergency so that I could continue to have breakfast in peace in my favorite Berlin café. Nevertheless, it would not occur to me, as is customary in the USA, for example, to shout "Thank you for your service" to a soldier on the street. I just don't know what for.
In Steffi's kitchen there is a photo of her husband and their son, who will start school this year. Her husband is also stationed in Büchel as a lieutenant.
"Would you go on a foreign assignment despite your family?" I ask.
"I have … myself applied again for Mali' says Steffi. "I really want to go to a crisis region, after all I've prepared for that."
"But aren't you afraid of never coming back and leaving your family behind?"
She tilts her head. "That's the risk, that's what I decided to do. In addition, the Bundeswehr does not send just anyone into action. After all, I have the best training."
Is staying out okay?
At dusk I drive home and see the air base in the distance. The NATO base, Steffi's workplace. "I'm well educated" – if I'm honest, I don't even want to know exactly what for. But can I still pull myself out of this? Doesn't all this have more to do with me than I think? I imagine a mission abroad, see myself suddenly being sent into some dusty war landscape in a much too large uniform with an assault rifle that is too heavy. Torn from my everyday life – like the mobilized men from Ukraine. Absurd, of course. Or?
Something in me continues to resist Steffi's statement that she trains people for such emergencies and works for the Bundeswehr so ​​that I can be spared something like this if necessary. And this something in me also wants it to continue to be normal, if you please, that hardly anyone really knows where the Bundeswehr is currently deployed. Until recently, that was completely okay, at least in my circle of friends!
But: Global uncertainties and wars make me more and more afraid. It was comforting to just think I could or should stay out of these questions. But maybe that doesn't work anymore.