German mission in Afghanistan: targeted whitewashing – taz.de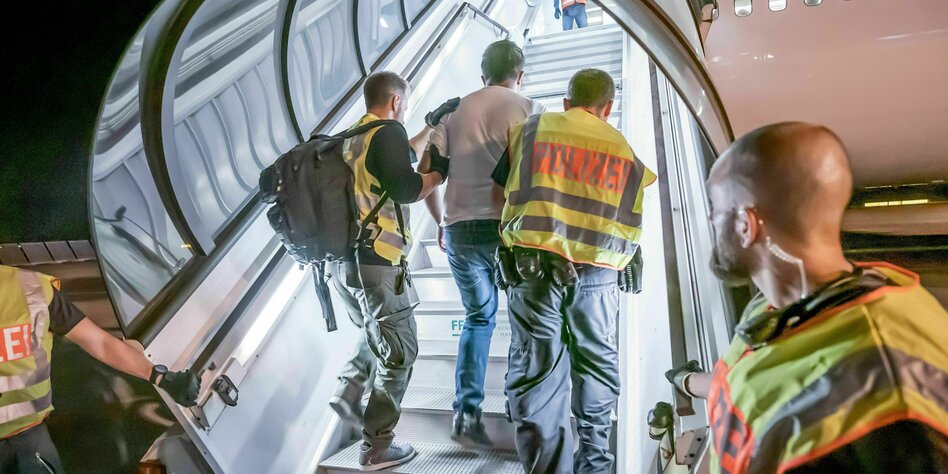 The Federal Republic must have been aware of the precarious security situation in Afghanistan. But they closed their eyes to make deportations possible.
The central question addressed by the Bundestag investigative committee on the Afghanistan mission is: "Where were there misjudgments and why? Were those misjudgments at all, or was the situation pleasantly talked about?". This is how the committee chairman Ralf Stegner (SPD) put it in advance in the media. His question can be answered briefly and unequivocally: Yes, it was whitewashing. The German government was of course aware of the precarious security situation in Afghanistan.
But it couldn't be what wasn't allowed to be, for internal, specifically: deportation political reasons. If the German government had admitted the feet of clay the government it was supporting in Kabul was standing on, it would no longer have been able to justify that people are deported there.
The facts are well known: In November 2016, the conference of interior ministers of the federal and state governments decided Deportations to Afghanistan to resume. This happened at a time when, as a result of the withdrawal of most NATO combat troops from Afghanistan at the end of the ISAF combat mission in 2014, the security situation in Afghanistan had deteriorated significantly and triggered significant refugee movements towards Europe.
The federal government, led by the then Interior Minister Horst Seehofer (CSU), wanted to counter this and the xenophobic political exploitation by völkisch and right-wing populists with a "tough asylum policy". To justify this, the security situation in Afghanistan was systematically glossed over. The main argument is that some areas of Afghanistan are sufficiently safe – without those areas ever having been publicly defined.
The main instrument for this were the asylum situation reports prepared by the Federal Foreign Office and withheld from the public as "only for official use". In it, even UN findings were ignored if they – which was often the case – contradicted the assessments desired by domestic policy.
Like that UN Refugee Agency in September 2018 spoke of "generalized violence" at the deportation destination of Kabul and declared that the city could no longer be regarded as a "domestic flight alternative". At least on this issue, the work of the committee of inquiry should be done quickly.