German main battle tanks for Ukraine: approval for Leopard delivery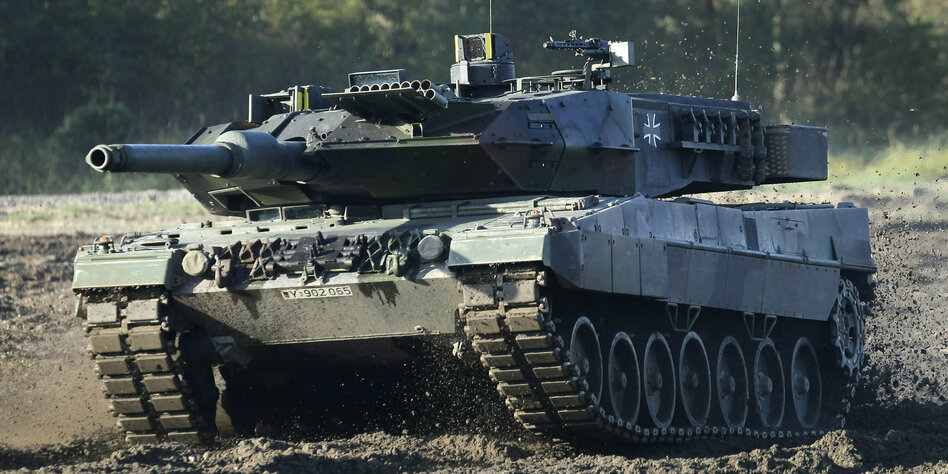 German politicians welcome the German government's decision to supply battle tanks to Ukraine. Scholz will speak on the subject in the Bundestag at noon.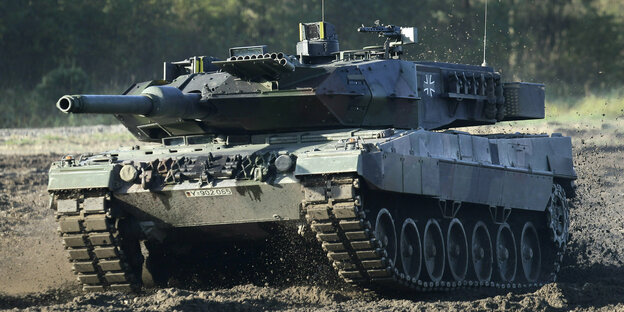 BERLIN dpa/afp | Politicians from the Greens, FDP and Union welcome the decision of the federal government to supply Leopard main battle tanks to Ukraine. For the Greens, the chairman of the Europe Committee in the Bundestag, Anton Hofreiter, said: "The reports that Leopard tanks are also being sent from Germany to Ukraine are very positive news." Kyiv must be supported until "the Putin regime understands that negotiations are a better option than going ahead of the war", he told the editorial network Germany.
The FDP defense politician Marie-Agnes Strack-Zimmermann wrote in the short message service Twitter that the decision to release and deliver the Leopard 2 was "tough but inevitable". "It is redeeming news for the battered and brave Ukraine."
The Union also reacted positively: "Finally have Chancellor Scholz and the SPD gave up their crazy resistance, "said the defense policy group spokesman Florian Hahn (CSU) of the Funke media group. "The expensive loss of time for Ukraine and the international damage for Germany remain."
The tank deliveries on Wednesday are also likely to play an important role in the Bundestag. Chancellor Scholz will answer questions from the members of the Bundestag at 1 p.m. He first speaks on a topic of his choice and then answers questions. The agenda item is scheduled for a total of one hour.
Operational readiness of the Bundeswehr endangered?
The SPD foreign politician Michael already commented positively on Tuesday evening. It is time to make it clear to the international partners: "We have achieved a lot and are ready to take this step," said Roth on Tuesday evening on the ZDF program "Markus Lanz". When asked how long he knew about the decision, Roth said he didn't know when the decision would come, but felt and hoped it would come. The SPD discussed this in a presidium meeting on Monday.
According to the chairman of the Bundeswehr Association, André Wüstner, the operational readiness of the Bundeswehr will be further weakened by the expected delivery. The delivery was "good for Ukraine on the one hand, bad for the operational readiness of the Bundeswehr on the other hand," said Wüstner on Wednesday in the ZDF "Morgenmagazin". One should not believe that the Ukraine war will be over in two or three months – and that the tanks already delivered and promised by Germany will not remain.
"If we not only want to support Ukraine, but also want to be able to defend ourselves again," Wüstner demanded that politicians strengthen the industry so that the necessary equipment is available in the coming years.
"In the last few months it has been said that we are only partially ready to defend – if at all," said Wüstner. "The truth is, since February we have continued to give away weapons and ammunition. We're still in free fall, we still haven't turned around in terms of our ability to defend ourselves."