German-French relationship: More appearances than reality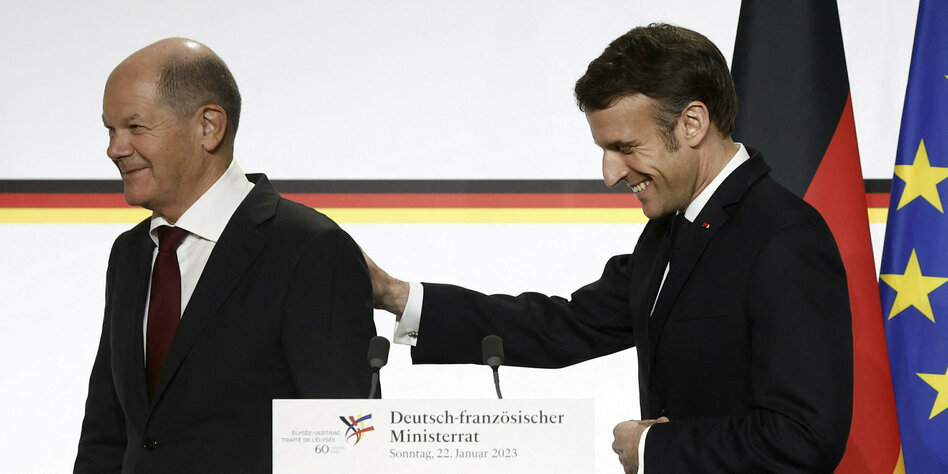 Macron and Scholz make every effort to demonstrate harmony at the Élysée anniversary. Only: The Franco-German friendship needs more than that.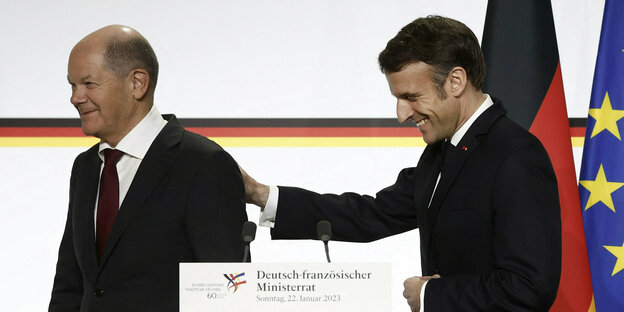 Olaf Scholz and Emmanuel Macron can always celebrate an anniversary together. The setting of the venerable Sorbonne University fits the occasion perfectly. The invited listeners, mainly ministers and members of parliament from the two countries, make serious faces and applaud in nuances from polite to enthusiastic. The shape seems correct. How about the content?
After the big phrases, the decisions and announcements did not seem appropriate to the historical significance of this anniversary. The celebration got stuck in history. It was difficult for the two main speakers to bridge the gap from the past Franco-German reconciliation to hit the present.
In the energy crisis and in the fight against it inflation it became clear to what extent national interests continue to be more important in day-to-day politics than bilateral solidarity. To ignore that would be naïve. Macron and Scholz literally struggled for formulations so as not to snub the other. This gives the impression of being at least a little accommodating to the partner verbally, without de facto moving away from one's own national position. The real message was: We're talking to each other again!
And yet doubts remain about the honest will to vote – in both countries. French media quoted "voices from the state leadership" according to which the coalition in Berlin is described as "bordel". The three coalition parties rarely have clear, uniform positions. This creates the impression of indecisiveness in Paris. But, conversely, Macron's ambitious "visions" for Europe's future often mask his own inability to take small steps to fulfill his promises.
More than ever, Franco-German friendship is the task of a new generation. The announcement that 30,000 young people from Germany and France can visit each other by train free of charge every year is an important signal. "Paris-Berlin: the train is rolling again," wrote a Sunday newspaper hopeful. Because the two "engine drivers" are far from agreed on the direction, speed and timetable, the EU train is not moving for the time being.