Geo Barents saves people in distress: Almost 300 people are allowed on land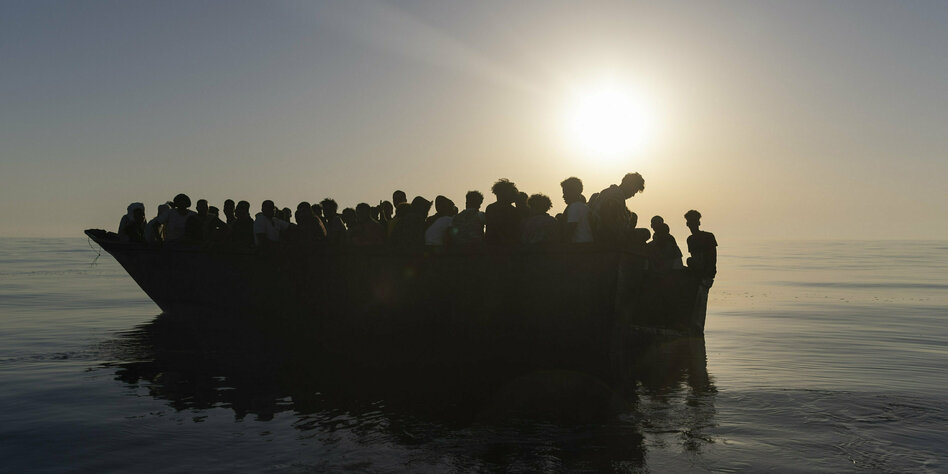 After days of waiting, MSF is allowed to land 300 refugees in Italy. Another boat is in distress near the Greek coast.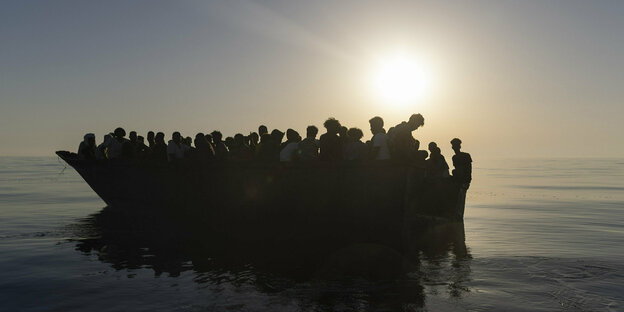 ROME/ATHEn dpa/ap | After days of waiting, the civilian sea rescuers from Doctors Without Borders are allowed to bring almost 300 boat migrants to the southern Italian city of Taranto. The women, children and men could go ashore on the Italian boot heel in the city's port, the private organization announced on Friday night on Twitter.
The volunteers on the "Geo Barents" previously rescued people in several operations in the central Mediterranean. According to Doctors Without Borders, nine days had passed since the first rescue before the crew was assigned a safe haven by the authorities.
Ongoing rescue operation near Greece
According to the authorities, a sailing boat with around 80 migrants on board got into distress near the Peloponnese peninsula in southern Greece. A large-scale search and rescue operation began early Friday morning, the Coast Guard said.
Accordingly, the boat was about three nautical miles south of Cape Malea when it encountered problems in rough weather and strong winds. Two Coast Guard patrol boats and three ships are on their way to the area, and the sailboat itself is being pulled by a tugboat to the nearest port, it said. There was initially no information about possible victims or missing persons.
Many migrants are attempting to reach Greece from neighboring Turkey, but people smugglers have been choosing alternative routes in recent months to avoid the heavily patrolled waters around Greek islands near the Turkish coast. Sometimes the smugglers try to bypass Greece with sailing boats and yachts, among other things, and set a course directly for Italy.
The crossings often end fatally. Only recently at least 27 people drowned in two accidents in Greek waters.
76,700 refugees this year
Private organizations, including some German ones, keep going to the central Mediterranean to rescue migrants from distress at sea. People often leave the coasts of civil war-torn Libya in unseaworthy boats for the EU.
Most of the people end up reaching Italy, where around 76,700 migrants have arrived in boats so far this year, according to the Interior Ministry. In the same period of the previous year, there were almost 50,900. The Italian right-wing parties, which have had an absolute majority in parliament since September's elections and could therefore form the next government, want to restrict migrant arrivals.