Galeria closes branches: life is not a department store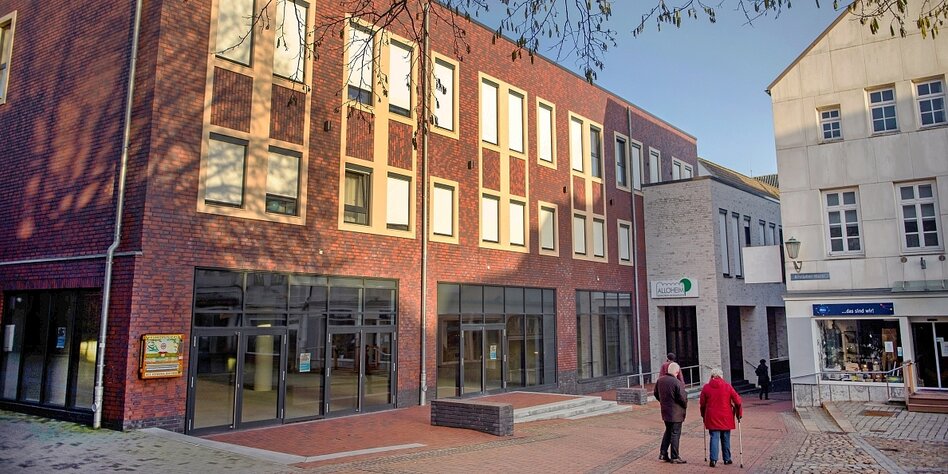 Galeria Karstadt Kaufhof plans to close 52 of its 129 department stores by the end of January 2024. Can something new finally emerge from this?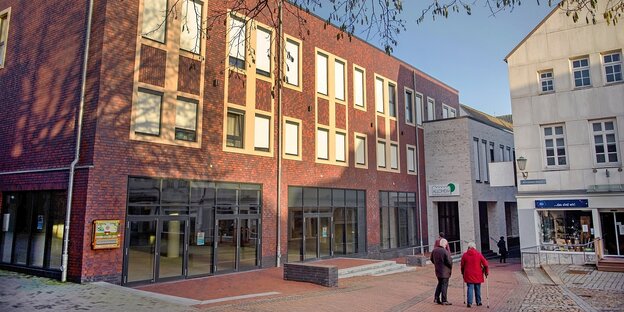 There is now a lot of lamentation again, in Paderborn and in Leverkusen, in Offenbach and in Kempten, in Cottbus and in Rosenheim – in so many cities; People, mostly of advanced age, remember the first escalator ride, of department stores that awakened dreams and were able to fulfill them. Those were excursion destinations for people from the city and also for those from the surrounding countryside; Magnets that drew people to the city centers for a stroll. When the department stores are gone, what's left?
52 of its 129 department stores The group wants to close in two waves by the end of January 2024 with the name conglomerate Galeria Karstadt Kaufhof – which already reveals the history of long illness. Although the list will still change – for the stores in Erlangen, Bayreuth, Leipzig, Oldenburg and Rostock, continued operation is now in sight – but after the umpteenth shrinking phase it should be clear: the department store business model no longer works. Several thousand jobs are disappearing, which is tragic. On the other hand, these probably had no future, and salespeople are being sought everywhere. The fate of the Schlecker women should not be repeated.
These huge houses, which offer everything but are too inflexible to adapt to the needs of one location, are out of date. They haven't offered the exciting shopping experience for a long time, and they hardly stand a chance against online trading in the long term. Customers purchase essential parts of the typical department store range online; there's a bigger selection, and if something doesn't fit or you don't like it, you send it back.
For 2023, the retail association expects sales in brick-and-mortar retail to shrink by 4 percent after adjustment for inflation, while online retail will increase at the same rate. It goes on like this.
But: Put nostalgia aside, if you look at cities that have already seen the end of their department store, things don't look so bad. Something new can arise there; something more appropriate to the times; something that enlivens the cities, attracts people and makes the department stores only appear as a phenomenon of the time. It's nice that it existed – but it didn't go on like that.
First idea: A nursing home
One who can tell a lot about this is Nina Hangebruch. For her doctorate, the spatial planner at the TU Dortmund University examined the fate of 220 department stores that were closed between 1994 – after the merger of Karstadt and Hertie as well as Kaufhof and Horten – and 2019. Hangebruch is constantly updating her field of research, and she now knows the history of 260 closed department stores. She says: 95 percent of the houses – and thus also the surrounding city centers – ended well, these houses are not empty. 70 percent have been repurposed, the crisis has resulted in something that is sustainable. People live there now, events take place there, there are cultural and educational institutions, museums, hotels, daycare centers, offices, co-working spaces and new trade with contemporary concepts. Were department stores – monoliths that they are – there lifeless after business hours, on Sundays and public holidays, there is now life.
If a department store closes, cities have to think about it, attract investors, involve citizens, collect ideas and discard them. That requires a lot of work, of course. It would be easier to demolish a house like that. It's just not sustainable – and you might have a fallow area in the middle of the city for years, like in Schleswig. There has been a gaping hole since 2019 where Hertie was before.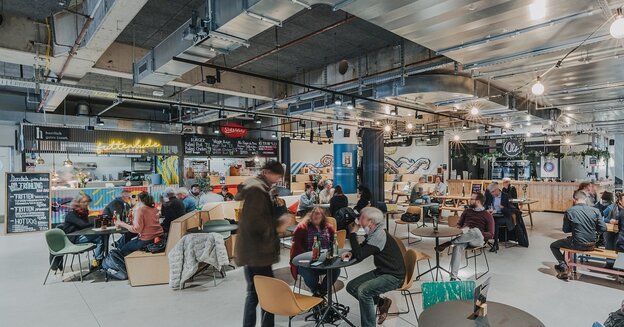 Rendsburg shows that it is worth rethinking. Around 100 people now live in the former Hertie, and a nursing home has been built there. The starting conditions were favorable, says Jes Hansen, who joined his father Werner Schaffer's architectural office. After local investors took over the house, Schaffer was able to install age-appropriate rooms because it stands freely in the urban space, not trapped between other buildings. Windows were cut into the façade and an atrium built in to bring in daylight. Inside you can tell that the house was not designed as a nursing home. It's a compromise, but not a bad one, as Schaffer thinks: rooms with different layouts, no drab monotony, that liven up the house.
No more monoliths
However, converting a house is not easy. Jes Hansen says that there are no conversion regulations in Germany, which would make conversions less expensive. The fact is that as a department store, the building had all the permits – fire protection, sound insulation and so on – and could have continued to operate as such. If a building is converted, it is treated as a new building. This is complex and expensive.
However, building in stock also has advantages. If a building were demolished, it might not be able to be erected in the same size, and usable space would be lost.
In Rendsburg, people now live in the old Hertie, some used to shop there. A place has emerged that carries history and develops it further. Something exemplary has emerged from the crisis.
A nursing home will not fit in everywhere, even if many are needed in an aging society. Architect Jes Hansen says that you have to think about what each location needs and what is feasible there. This is also a departure from the department store monolith, which offered the same products almost everywhere.
Second idea: Back to the Middle Ages
Further south, in Worms, something new is emerging in the old Galeria Kaufhof, which is actually something very old. The project developer Ehrlich and Klein from Starnberg wants to revitalize the house, which he took over in 2020, with the functions that made up the medieval city: trade, living, working. The concept is called Mixed Use, the project K32, named after the address on Kämmererstrasse. The city moved offices into the back building – the former administration wing – they needed space. The actual department store building is being remodeled.
Marco Ulivieri, who is responsible for K32 at Ehrlich and Klein, describes what is happening. Windows that were bricked up will be reopened, and eleven wooden apartments will be placed on the roof. You can then live there with a view of Worms Cathedral. Educational institutions are to move into the former department store floors, co-working spaces are planned, cultural institutions, a supermarket, a few selected shops. They organized several workshops to convince the people of Worms that people could contribute ideas. Something should be created that meets the need and is also accepted.
A look at Lübeck and Oldenburg. In Lübeck, the Karstadt Sport branch was empty for two years, then the city bought it. Sven Lohmeyer from Urbanista, an office for urban development, says that this is a good idea because then the city can have a say and, for example, use a competition to dictate what is happening there. This is how she gains influence and controls. In Lübeck, the old Karstadt Sport is to be used by high schools, all of which have a shortage of space, the university is also to be given rooms there, shops are planned and space for start-ups. The problem: Galeria Karstadt Kaufhof now also wants to close the existing department store, which is connected to the old Karstadt Sport. And now? You have to think again.
In Oldenburg, the former Hertie languished for years. It was called CCO – City Center Oldenburg – and housed the saddest toy shop in town called Spiele Max, a Saturn and a few changing shops. At some point Saturn moved to the new shopping mall at the other end of town, the CCO was empty. Then a group of local investors bought it, gave it a pretty good facelift, and called it Core. Core like Kern, the new heart of the city. Pretty confident. You can eat and drink downstairs, there is a bright café, upstairs there are co-working spaces, an advertising agency has moved in, a regional bank advises customers. Today a place pulsates that was previously deserted and gloomy.
Nina Hangebruch, the researcher from Dortmund, says it is typical that the new investors come from the region and take on the old property because they often have an eye for what could fit. And because they are primarily interested in revitalizing their city.
A climbing hall, a ball pool and even more ideas
Oldenburg's Galeria department store at the other end of the pedestrian zone has now been removed from the cross-off list, after days of anxious hopes. The sales area is to be reduced, a supermarket is to be built in the basement, and the third floor is to be rented out to someone else. Breathe a sigh of relief, cheers from the employees, like the local reporter Northwest Newspaper reported.
As an observer, one thinks: It's really a pity, because the resolutely planned conversions in other cities seem so much more attractive and promising. In Oldenburg, for example, an inner-city climbing hall, a huge ball pool, an attractive place to hang out would do very well. The city as a place to be, not just as a place to buy.