Future of the Left Party: What will become of Lady Voldemort?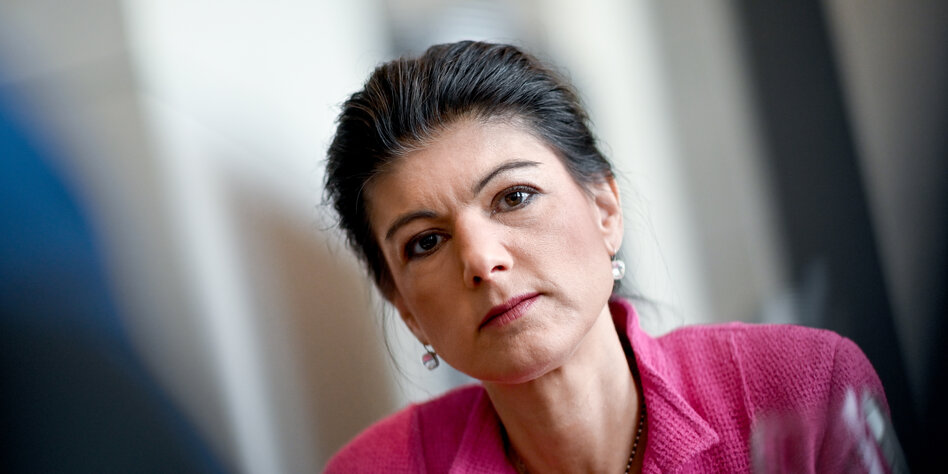 The "progressive left" are thinking about a future for the party without Sahra Wagenknecht. Gregor Gysi is in favor of a common path.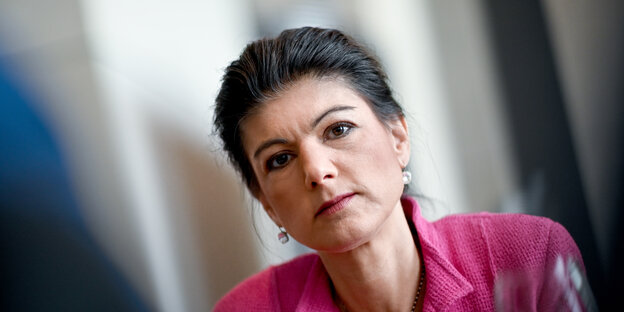 BERLIN taz | The left can no longer with Wagenknecht. But can she do without her most prominent member? That is the question many are currently asking heavily troubled party drives. Those who would prefer to receive an answer today rather than tomorrow met in Berlin on Saturday. The "progressive left" call for a break with that represented by Wagenknecht "Left Conservatism".
The roughly 100 left-wing members who gathered for the crisis meeting in the Berlin-Ostkreuz youth hostel agreed that things cannot go on like this. "We are in a deep crisis that will not be solved for long," said Cornelia Möhring, member of the Bundestag.
A number of participants reported painful resignations in their district and state associations. More and more often they heard: "You have become unelectable for us." All because of "those whose names we do not want to name". It is a running gag, a reference to Harry Potter's evil wizard that is not just meant as a joke: Wagenknecht is like "Lady Voldemort here in the room", according to the deputy party chairman Lorenz Gösta Beutin, one of the inviters of the meeting.
Borders must finally be drawn, demanded the Bremen state chairman Christoph Spehr from the party and parliamentary group leadership. So the "denunciation", the left didn't give a damn about the social question, was no longer acceptable. "You can find that, but not really in this party," said Spehr. This also applies to the loud mind games about founding another party. Anyone who is thinking about another shop should no longer appear and speak for the party or the parliamentary group.
Wagenknecht flirting with a new party
Both aims at Wagenknecht from, which for a long time has not left a good hair on its own party. It is an open secret that there are intensive discussions about a spin-off in their environment. Wagenknecht himself has been flirting with a new party for weeks, but is still hesitating. At an event in Zwickau in mid-October, she announced that there was "a big gap in the political system", it was "just that it's not easy to found a party". She doesn't say "that this is generally not possible, but you have to think twice about it".
From their point of view, there is no reason to rush. A possible scenario is to first continue to wear down the party from within and to wait for the Hessian state elections in autumn 2023, in which the Left Party is threatened with losing its last mandates in a western German state. This could be taken as a signal to compete with an alternative electoral alliance against the Left Party in the European elections in spring 2024.
That would be a nightmare scenario for the Left Party. But opinions differ greatly on how this can be countered: Should Wagenknecht and her followers be driven to hit the sack beforehand, so that they then have enough time to collect themselves again? Or should everything be done to hold together what can no longer be held together?
Gysi fights for Wagenknecht
Above all, party leader Gregor Gysi is fighting to keep his former intimate enemy in the party by hook or by crook. He believes that in the event a split both his old party and Wagenknecht's new party had bad cards. That's why everyone should now "put aside their contradictions and say: But what do we actually want together," he demanded in a recent interview with MDR.
Gysi recently had a lengthy conversation with Wagenknecht to get them to work together. The party leaders Janine Wissler and Martin Schirdewan met with her, along with the parliamentary group leaders Amira Mohamed Ali and Dietmar Bartsch. However, nothing came of it. As with her public appearances, Wagenknecht is said to have only stoically and irreconcilably repeated her fundamental criticism. And she left no doubt that she no longer saw any prospects for the party. Nevertheless, there will soon be another meeting between the executive party executive and Wagenknecht. It is not to be expected that more will come of it.
The progressive left, drawn from various party streams, see such efforts as a waste of time. Fundamental contradictions must not be left aside, but must be decided. "The left is a political achievement that we defend," says their "Berlin Declaration," which was passed unanimously on Saturday evening. "However, we assume that securing their existence is only possible with clear directional decisions."
In the public consciousness, "in particular, the coexistence of incompatible positions, which is stubbornly tolerated in the Bundestag faction, is rightly reflected as an inevitable 'difference'". That must be changed as soon as possible. Precisely because this would erode the entire party, "neither they nor any of their representatives in the parliaments should allow themselves to be blackmailed by threats of division," the progressive left demand. Anyone who is permanently unwilling to respect the decisions and basic values ​​of the left should not represent them anywhere. "We want clarity on this issue."
A crisis summit, at which the party and parliamentary group leaders from the federal and state governments will meet in Leipzig next weekend, would offer an opportunity to do so. But as can be heard, once again it should only be enough to agree on non-binding generalities. The hanging game continues.