Founders on Indivisible Dissolution: "The Momentum Has Been Lost"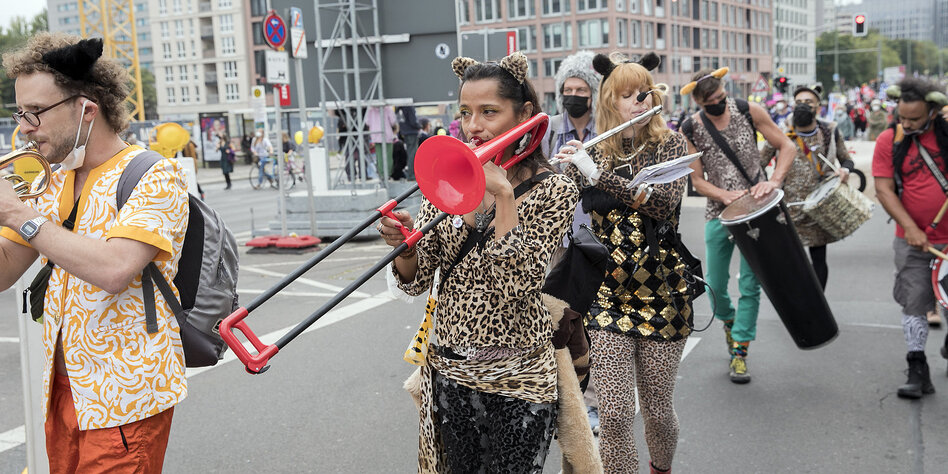 The indivisible alliance, which brought social, feminist and anti-racist groups onto the streets until the pandemic, explains its dissolution.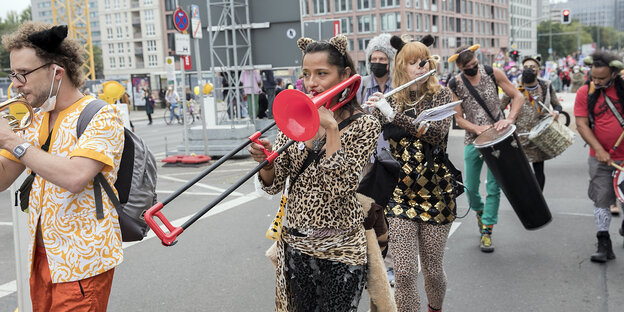 taz: Ms. Nedelann, Mr. von Klinggräff, everyone is talking about the "hot autumn", about the upcoming social protests, many fear that right-wing actors could dominate them. Now, of all times, in these difficult times, the indivisible alliance, which was once very successful with mass protests, is dissolving. Why?
Ulrich von Klinggraff: You are absolutely right – if not now, when is the time for large-scale civil society alliances? But it can no longer be indivisible. 2018, 2019 and 2020 are ours large mobilizations succeeded. But we realized that when the pandemic started, we got into trouble and no longer have the ability to get a lot of people out on the streets.
What were the difficulties?
Franziska Nedelmann: The momentum of that time has been lost. Due to the pandemic, it was not easy to keep active people - at the beginning there were a lot of us, in the end only a core of about 20 people. At the same time, there were expectations from the outside that Unteilbar had to take care of "that".
From Klinggraff: In addition, there is a ritualization of the demonstration events. We have the last major action the federal election in September 2021 did. But there was no momentum, no strength left. Many came to the demo, but there was no thematic escalation. the Southgerman newspaper wrote of the "character of a family celebration". There was something to it. More activist groups, such as those from the feminist and migrant spectrum, had withdrawn.
Which thematic focus would you have liked to have had?
Nedelman: For example, the worsening of social inequality during the pandemic. At the same time, we had to connect many different actors. We always tried to think along with everyone at the same time, but in the end we had to limit ourselves to almost generalities. It's insanely difficult to maintain movement dynamics over such a long period of time. This is also a problem for the large organizations, which take much longer to make decisions, unintentionally slowing down activism.
Ulrich von Klinggräff has been working as a criminal defense lawyer in Berlin since 1996 and helped found the #indivisible alliance.
Franziska Nedelmann, lawyer and criminal defense lawyer in Berlin, has been active in the #unteilbar alliance since 2018.
In 2018, many feared that the AfD would march through and that the Union would tip over and ultimately form a coalition with the AfD. This fear is no longer so strong today. Did that unintentionally let out the air at the end of Unteilbar?
From Klinggraff: no This risk of a shift to the right has not decreased since 2018. Back then things really started to slip when conservatives, right-wing populists and Nazis approached each other. Civil society was in a state of shock.
We didn't want to stand idly by. Today it is no longer so clear what a dangerous situation society is in, perhaps also because of the climate crisis, the traffic light coalition and the Ukraine war. But there is still a need for social anti-fascism.
The somewhat nebulous declaration of dissolution speaks of "new alliances". What are you thinking of?
From Klinggraff: For the future, it is important for us to take a strong stand against left-wing nationalism, to look for ways of expressing progressive approaches that go beyond nationalist ideas, such as in "Get Up".
Nedelmann: There was no disagreement, rather the realization that a cycle is over. We want to remain in the discussion and see where there are approaches to getting more people onto the streets together than individual alliances could.