Foreign films in Russian cinema: Batman in St. Petersburg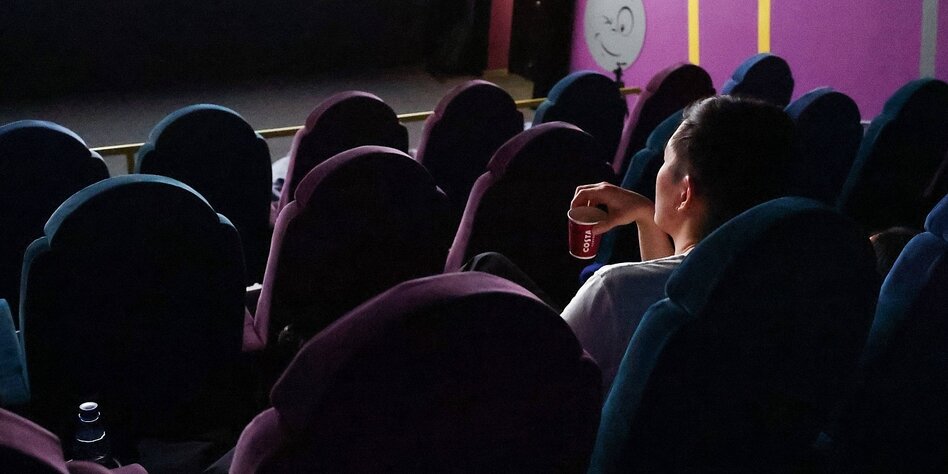 Officially, American blockbusters can no longer be shown in Russia. They still run on the big screen without permission.
Everything is the same as it used to be: After work, you go to the cinema around the corner to see the evening show. You buy the tickets on the website, scan the code at the entrance to the cinema. Advertisements for the latest Hollywood films can be seen in the city's shopping malls and on cinema websites: Doctor Strange in the Multiverse of Madness, Jurassic World: A New Age, Fantastic Beasts: Secrets of Dumbledore, Bullet Train" – all these current films from US production are on the program. You can see her in the main hall, with a bucket of popcorn in hand.
There's just one small problem: as early as March, the big film companies in Hollywood decided to leave the Russian market and withdrawn all their films. Now you feel a bit like a criminal in the cinema. While Russians have never viewed film piracy as a serious offense, the new methods used to circumvent the sanctions seem a little daring.
Чтобы как можно больше людей смогли прочитать о последствиях войны в Украине, taz также опстубликовал этот на.тек русском языке.
Of course, we already suspected in the spring that we could see "Batman" on the big screen in the future. One wondered what level of ingenuity would lead to it. Interesting solutions have since been found.
The cinemas no longer show Hollywood premieres as independent products, but as additional video material. Following this logic, you can now buy tickets for domestically-made films and then watch another new foreign film "for free", the latter of course with an unofficial – but very decent – ​​dubbing made somewhere in the CIS with Russian-speaking actors.
In this way, a cinema visitor gets to see two films for the price of one ticket – one can spend half a day in the cinema. Thanks to the 'Hollywood bonus', Russian films become box office hits and cinemas are able to keep their heads above water despite difficult times. This principle is called "additional service" and there are corresponding notes on the cinema websites.
is this legal Of course not. Without official permission from a distributor, such a showing is considered an infringement of intellectual property, even in Russia. Are cinemas penalized for this? no
Another option for showing foreign films is even more popular: the official screening is not carried out by the cinema company itself. It only rents its hall to a projection company. This is how several large cinema chains are now working. Perhaps this regulation will help them avoid liability for showing pirated copies in the future.
Olga Lizunkova
is a journalist and video producer. She lives and works in St. Petersburg.

From Russian Gaby Coldewey
The project is financed by the taz panther foundation.
An anthology with the texts is available under the title "War and Peace. A Diary" in early September Publisher edition.fotoTAPETA published and costs 10 euros.