Foo Fighters perform emotional concert in honor of Taylor Hawkins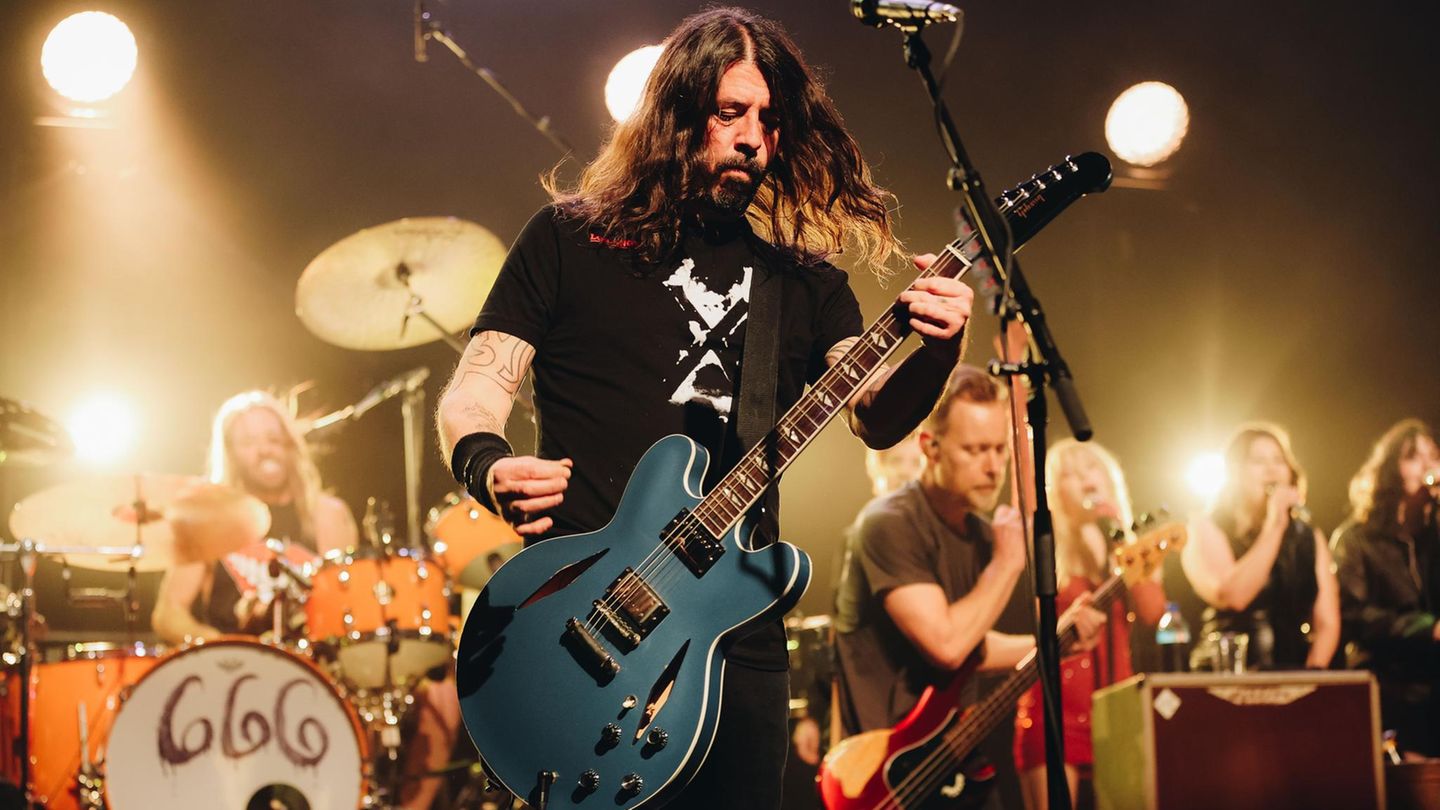 With top-class star guests
Six hours for Taylor Hawkins: Foo Fighters perform concert in honor of late drummer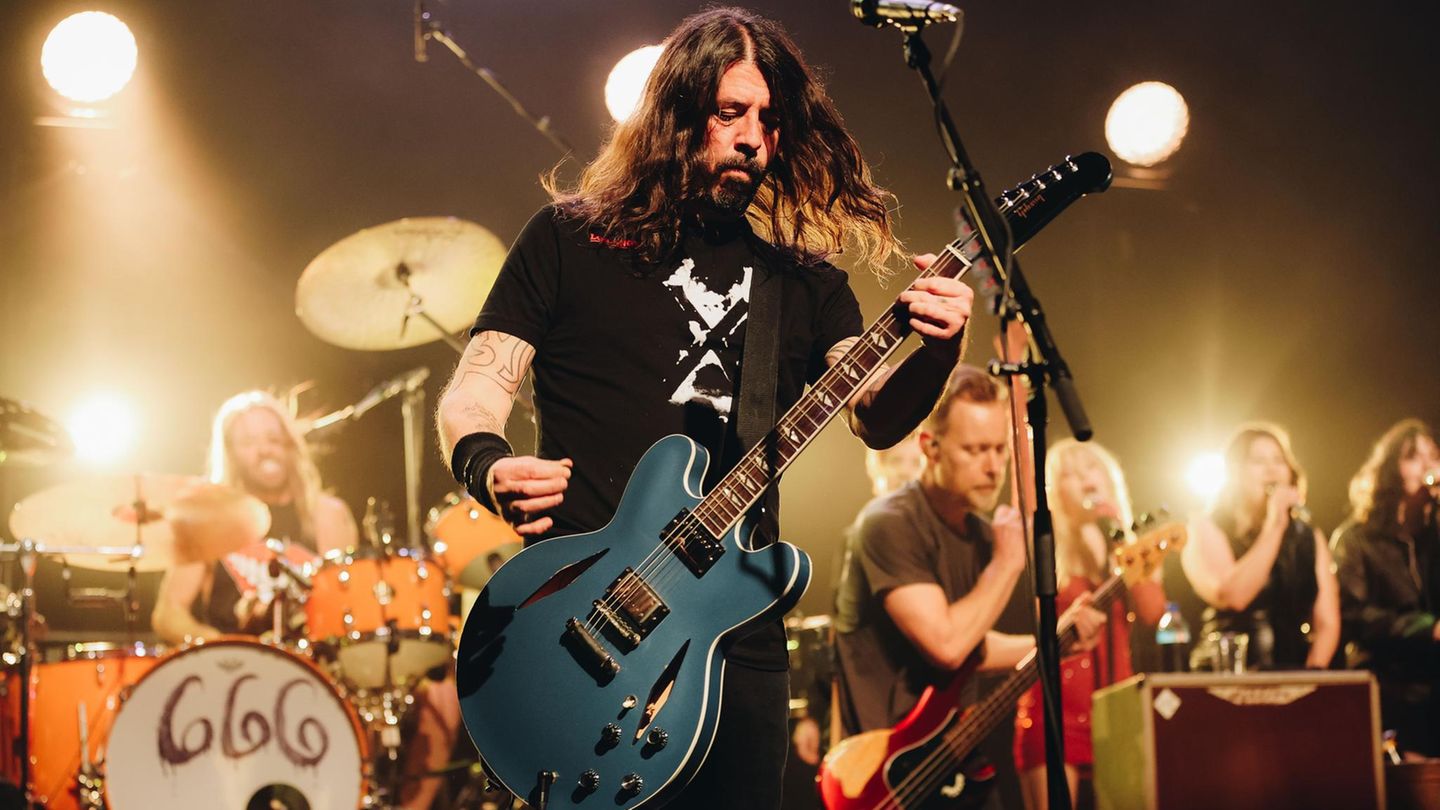 Foo Fighters drummer Taylor Hawkins passed away in March. The band has been quiet ever since. Now Dave Grohl and Co. have played their first concert after Hawkins' death – and what a concert.
Foo Fighters frontman Dave Grohl had a hard time sorting his thoughts out in London on Saturday night. The band had lined up for a tribute concert in honor of their late drummer Taylor Hawkins to play.
Foo Fighters: Huge concert for Taylor Hawkins in London

The song "Times Like These" faltered Grol the voice as he sang the line: "It's times like these you learn to love again." Speaking of Hawkins, addressing the crowd at London's Wembley Stadium, he said: "No one else could make you smile, laugh, dance or sing like he did. And for those of you who admired him from afar, I'm sure that you all felt the same. So sing and dance and laugh and cry and scream and make some noise so he can hear us now."
In March of that year, Hawkins was found lifeless in his hotel room Colombia found. The rock band came to play at a festival in Bogotá. According to a toxicology report, several substances were found in Hawkins' systembut a cause of death was never announced.
Top-class star guests

They had the concert at Wembley Stadium Foo Fighters organized together with Hawkins wife, the proceeds are to be donated. Fans could not only enjoy the band's performance, but also some other music greats such as Sir Paul McCartney, Queen and AC/DC. Oasis singer Liam Gallagher opened with the Oasis song "Rock And Roll Star".
The British teenager Nandi Bushell experienced a legendary moment. In a video that went viral, she asked Dave Grohl for a drum battle during a corona lockdown. On Saturday night she was allowed to take Hawkins' place on drums for the song "Learn To Fly". Not the only known replacement for the late musician. In addition to Bushell, Blink 182 drummer Travis Barker, Roger Taylor's (of the band Queen) son Rufus, and Hawkins' 16-year-old son Shane also stepped into Hawkins' roles and played drums with the band. The latter chose the song "My Hero", a tribute to his father.
Dave Grohl gets emotional

Queen, the drummer's favorite band, also played especially for Hawkins. The British musicians had brought a medley of their greatest hits. However, it got emotional with an acoustic version of "Love of my life". "We broke up with Freddie [Mercury] in a similar vein," said guitarist Brian May, "but I know Freddie would be very happy to use this song to honor Taylor".
After a spectacular evening with great music moments, Dave Grohl said goodbye to the fans with the song "Everlong" and said: "We hope that you felt the love from all of us and from all the artists. Because we felt it from you , for Taylor tonight."
ls